Strauss, Mary McKay, 86, Fortified with the Sacraments Of Holy Mother Church, and surrounded by the love of her family, went to be with our Lord on Tuesday, July 16, 2019, in Webster Groves, Missouri.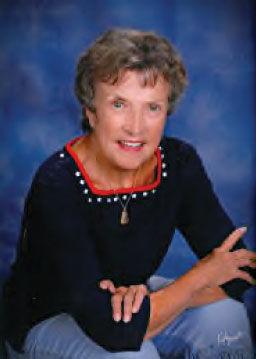 Born to David and Thelma McKay on Oct. 5, 1932, Mary grew up in Clayton, Missouri, and graduated from St. Joseph's Academy. She was preceded in death by her parents; her brothers, D.J. and Bob McKay; sisters Pat Huckstep and Bette Dolan; and her former husband, Victor C. Strauss.
She will be forever missed and lovingly remembered by her eight children, Connie Schleeper (Joe), Victor Strauss Jr. (Sara), Peter Strauss (Jackie), Paul Strauss, Mary Carol Strauss-Barrett, Mark Strauss, Stephen Strauss (Bettina) and Philip Strauss. She was the best MeeMaw to her 26 grandchildren and great-grandchildren, and her love and compassion influenced countless lives.
In lieu of flowers, the family suggests donations may be made to: The Way Of The Cross Garden, 12 W. Glendale Road, Webster Groves, Missouri 63119.