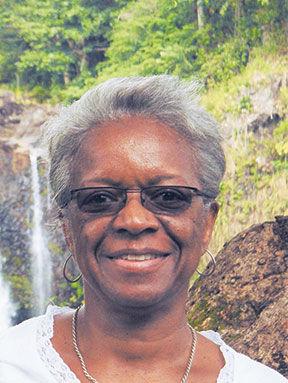 Gary, Mary Margaret (nee Brock), 75, a longtime resident of Webster Groves, Missouri, passed away on Wednesday, July 31, 2019.
Margaret, as she was known by her family and friends, was born in Orange, Virginia, on Jan. 24, 1944, to the late Wilbert and Mary Louise Brock. She was a 1962 graduate of John J. Wright High School in Spotsylvania, Virgina, and a 1967 graduate of Virginia State College of Petersburg, Virginia.
While attending Virginia State she met her future husband, James T. Gary Jr. (Jim). They married on June 21, 1967. They recently celebrated 52 years of marriage this past June.
Jim and Margaret moved to East Lansing, Michigan, where he attended graduate school prior to relocating to St. Louis where they both began careers with what was then Ralston Purina Co.
After 19 years in customer service with Ralston, Margaret went to work for Word Technology Systems in Maryland Heights, Missouri. She retired from the company (then a part of the Office Max corporation) in March 2007.
Margaret was an avid lover of bowling and bowled in several leagues around the area. She also enjoyed reading, gardening and cruising/traveling. Always a lover of children, she spent many hours with her grandsons. She was also devoted to assisting loved ones, friends and acquaintances who may be in declining health.
She is survived by her husband Jim of Webster Groves, Missouri; her daughter, Nikki Kirksey (Jeremy), of Affton, Missouri; grandsons Owen, Finn and Jaxon Kirksey; her sister, LaDora Brock (William Davis), of Washington, D.C.; brother in-law William "Tyrone" (Yolanda) Gary of Midway, Georgia; sisters-in-law Sandra (Barry) Everett and Patricia "Pat" Green, both of Landover, Maryland; brothers-in-law Anthony (Elizabeth) Gary of Virginia Beach, Virginia, and Kevin (Tonya) Gary of Ft. Washington, Maryland; as well as nieces, nephews, cousins and extended family.
A memorial service will be held at Trinity Presbyterian Church, University City, Missouri, on Friday, Aug. 9, at 1 p.m. There will be a visitation prior to the service from 12 to 1 p.m.
In lieu of flowers, the family requests donations be made to the Susan G. Komen Foundation or Rheumatoid Arthritis Foundation at www.helpfightra.org/donations.