Atkins, Margaret Houston (nee Philhower) died on Saturday, July 27, 2019, at home in Kirkwood, Missouri, at age 91.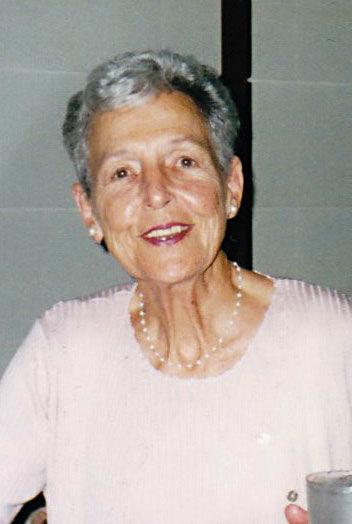 Known as Peg, she was born on Feb. 28, 1928, to Maude and Louis Philhower in Norfolk, Virginia. She grew up in Tidewater, Virginia, graduating from The College of William & Mary. Peg was teaching elementary school at Fort Belvoir, Virginia, when she married Douglas Atkins in 1951.
A resident of Kirkwood since 1960, she was active in Doorways, Other Sheep, League of Women Voters, and other social justice organizations. A lifelong Presbyterian, Peg was active in many areas of the church, and was a member of First Presbyterian Church of Kirkwood.
After raising her children, Peg earned an M.A. in counseling at the University of Missouri St. Louis, and then worked at Kirkwood High School, Special School District and Washington University. She also enjoyed counseling individuals who needed it.
Peg was known as Mom, Grandma, and Great-Grandma to her large extended family, and will be remembered by all.
A memorial service will be held at 1 p.m. on Saturday, Aug. 17, 2019, at First Presbyterian Church of Kirkwood, 100 E. Adams Ave. In lieu of flowers, donations may be made to Presbyterian Disaster Assistance, 100 Witherspoon St., Louisville, KY 40202, www.pda.pcusa.org. Correspondence may be directed to Atkins Family, 555 Couch Ave. #429, Kirkwood, MO 63122.