Grimert, Lynn Elizabeth (née Bartosh), Sept.29, 1936 – Aug. 18, 2019, beloved wife, mother, grandmother, and great grandmother passed away peacefully on August 18, 2019 in Kirkwood, Missouri. She is preceded in death by her cherished husband James; parents Frances and Mildred (Hoff) Bartosh; sisters Gail Bartosh and Ann Brooks. She is survived by her daughter and son in law, Kathleen and Jeffrey Cowdry, Fenton, Missouri and son Thomas A. Grimert, San Antonio, Texas; grandchildren David (Audrey) Cowdry and Daniel Cowdry; great grandchildren Aleahia Cowdry, Lillian Cowdry, and Jackson Cowdry, and sister Gwen (Jerry) Cutcher and numerous nieces and nephews.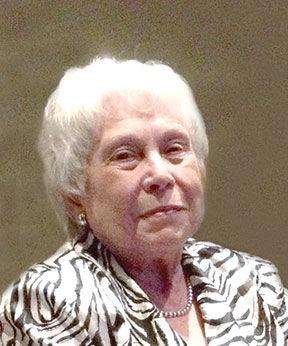 Lynn grew up in Webster Groves and was a graduate of Webster Groves High School class of 1954.  Shortly after graduation she met and married her best friend and husband Jim.  They were rarely apart and enjoyed each other's company immensely. Jim's sudden and unexpected passing 20 years ago left a void in her life and heart that now is healed with their reunion in Heaven!
Lynn was active in the life of her children volunteering as an assistant Brownie leader, pianist for the Glendale Presbyterian Church Children's Choir, and Room Mother at North Glendale Grade School. She was also active in the life of Glendale Presbyterian Church for many years as a Deaconess and longtime member of the choir.
Lynn worked for almost 30 years at Westchester Elementary Grade School with most of those years as the school secretary. She developed lifelong friendships with her coworkers and principals.  
Funeral services will be held Friday, August 23, 2019 at Bopp Chapel Funeral Home; visitation begins at 11 a.m. with service at 1 p.m. Interment will follow at Jefferson Barracks National Cemetery. In lieu of flowers please donate to Glendale Presbyterian Church, Easter Seals or the charity of your choice.