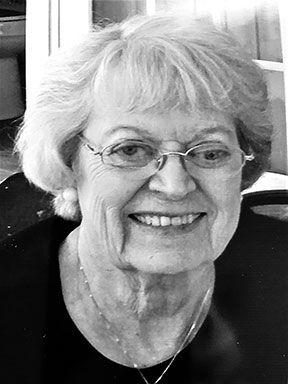 Clemens, Joyce A., 1932-2018. Fortified with the Sacraments of the Holy Mother Church on Oct. 31, 2018.
She was preceded in death by her loving husband, John. She was the mother to Sam (Barb) Clemens, Tom (Jill) Clemens, Sarah/Sally (Tom) Haenni, Tess (Craig) Niehaus, Julie (Jim) Killeen and Angie (Bret) Kimes; grandmother to 24 loving grandchildren and 10 great-grandchildren. Joyce was the sister of Brenda (Charlie) Martin of Newburgh, Indiana.
Joyce, along with her husband, was a 60-year member of Mary Queen of Peace Catholic Church. She and John were married for 66 years. Joyce was born in Evansville, Indiana, and attended Bosse High School. She was a talented homemaker who loved to entertain, cook, volunteer and babysit her beloved grandchildren. She will be remembered for her faith, her kindness, her amazing parenting and her love of family.
Visitation will be held on Saturday, Nov. 3, from 9 to 11 a.m., at Mary Queen of Peace Catholic Church on Lockwood Avenue in Webster Groves. A funeral Mass will follow at 11 a.m. Interment, St. Paul Churchyard. In lieu of flowers, donations can be made to Birthright St. Louis or Mercy Clinic Fertility Services. www.boppchapel.com