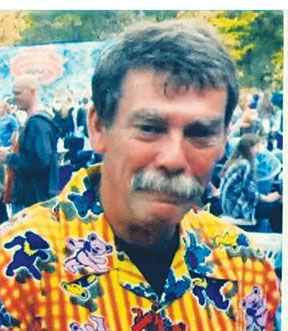 Ferger, Jay Carl. Born March 10, 1955, died July 30, 2019.
Jay was a unique and talented scenic designer and artist. He graduated from Webster Groves High School in 1973 and Webster University in 1977. He was awarded the Kennedy Center National Excellence Award for Scenic Design.
He designed sets for the Santa Fe Opera Company, the St. Louis Opera Company, Edison Theatre, Minnesota Opera Co., Hartford Theatre and more. He was the assistant art director at the Muny from 1987-1992. He painted projects for Epcot theme park in Florida, Anheuser-Busch and Maritz, among others. He was a proud member of the Mystic Knights of the Purple Haze, known for his Mardi Gras float designs and backdrops for the band Jake's Leg.
In youth, he was a wicked left wing, goal-scoring wizard for the Blue Flames and the inaugural Webster Groves High School hockey team. He held the high score record for years.
He was preceded in death by his father Jack, his brother Jeff and his niece Maggie. He leaves behind his beloved mother, Jane Ferger; beloved children, Wendell Alexander Ferger, Jordan Louise Mantia (Mike) and Stuart Allan Ferger; his granddaughter, Jessica; his sister, Jeanne Jung; sister-in-law Jeanne Cashman; his niece, Ellen Judy; nephews Patrick and Chris Clark; great-niece Madilyn and countless friends.
The world will be less colorful with him not in it. A Celebration of Life will be announced in the future.