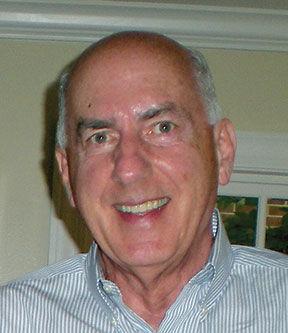 Hart, Denis Roe, June 20, 1939-July 31, 2019. Denis died July 31 after a courageous battle with ALS. He was 80 years old.
Denis was born to Thomas B. and Lillian L. (Ogden) Hart in Chicago, Illinois. He was the younger brother of Thomas and Charles. He was a graduate of Loyola Academy and Loyola University in Chicago. He married Suzanne M. Robitaille from Granby, Quebec, in 1964, to whom he remained married for 55 years. They settled in Chicago where they resided for 20 years and raised three sons of their own.
After a banking career in the corporate and personal trust industry that landed him in Missouri as his last assignment, he joined the staff at St. Patrick Center for the next eight years and helped set up their housing department and, most recently, served on the Kirkwood Human Rights Commission.
While in Missouri, he became an avid marathon runner and, in his retirement, pursued his passion writing short stories.
He is survived by his loving wife, Suzanne (née Robitaille); sons Michael (Maureen) Hart and James (Lydia) Hart; five grandsons, Cody, Conor, Charles, Joseph and Thomas; and one granddaughter, Caroline, living in Colorado, Alabama and Illinois. He was preceded in death by his son, Kevin (Bobbi) Hart, and his brothers, Thomas and Charles.
He loved being part of the Kirkwood Human Rights Commission for the last six years, the last three as its chairman, and participating in its Diverse Ability Committee.
He would want to be remembered as an avid fan of poetry, literature and anything Irish, having even taught himself some Irish language. Those who knew him will remember him as a kind soul who sought to connect with and help all those he encountered. He is dearly missed.
Funeral Mass is Friday, Aug. 9, 10 a.m., at St. Peter Catholic Church, 243 W. Argonne, Kirkwood. Interment private. In lieu of flowers, memorials may be made to the ALS Association, 2258 Weldon Parkway, St. Louis, Missouri 63146.