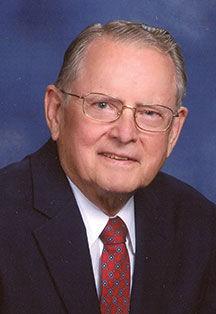 Belden, C. Robert, 80, of Kirkwood passed away peacefully on Aug. 6, 2019. 
In 1965 he was employed as a chief planner by the Missouri State Park Board in Jefferson City where he met the love of his life, Carolyn Farmer. They were married on June 18, 1966. They moved to St. Louis in 1967 where he began his 38-year career with Hellmuth, Obata & Kassabaum (HOK Planning Group).  
He was a member of the American Society of Landscape Architects, was honored with the Robert Goetz Award for a distinguished career in landscape architecture, and was a member and president of the Kirkwood Park Board.
He was a member of Kirkwood Baptist Church for 46 years, enjoyed hunting, fishing, traveling, gardening and genealogy research.  
Survivors include his wife, Carolyn Belden; brothers Richard (Audrey), John (Dolores) and James (Diane); nieces and nephews, great-nieces and nephews, aunt Stephanie Mills, and brother-in-law Paul (Donna) Farmer.
Private interment in Jefferson City, Missouri. Memorials appreciated to Kirkwood Baptist Church. www.boppchapel.com.