Lumley, Betty Mae, died July 23, 2019, at the age of 94. She is survived by son Robert II (Diann); daughter Lauren Hanewinkel (Edward); son Carl (Shari); and daughter Suzanne Amann (Scott); grandchildren Sarah, Lesli, Margaret, Eddie, Melissa, Alexandria, Madeline, Griffin, Nick, Graham and Robbie; great-grandchildren Gabriel, Alice and Lila; step-grandchildren Al and Laura; step-great-grandchildren Adeja, Corbin, Holden, Kellen, Braelyn, Tony and Henry.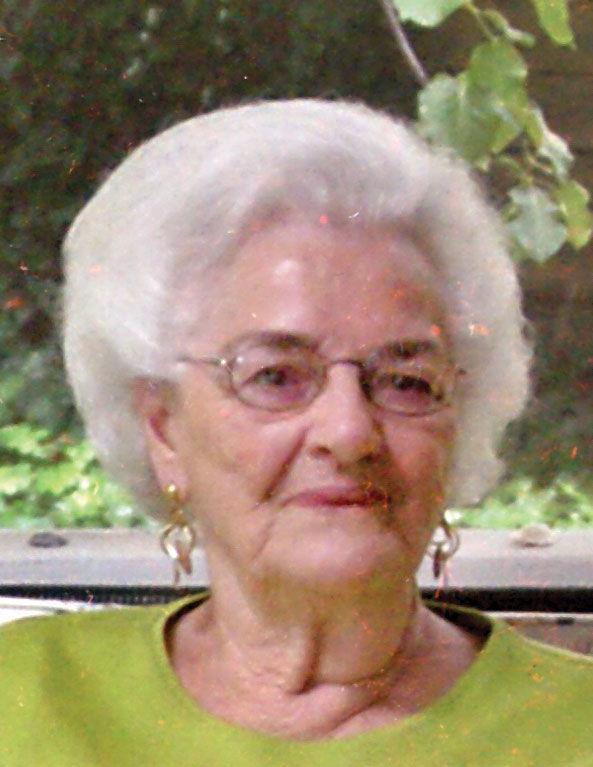 Betty graduated from Roosevelt High School in 1942. She met Robert Lumley (deceased) through their mothers, while working at the Busy Bee Candy Company. They married in 1946. Their 70-year marriage was a model for their children and grandchildren. Prior to having children, Betty worked in Monsanto's Research and Development division, helping put Bob through college after his military service as part of their lifetime successful partnership. Betty was a dedicated mother, scout leader, Sunday school teacher, grandmother and great-grandmother.
She enjoyed travel, tennis, golf, bridge, music, reading, and was a Paul Harris fellow. Known for her sense of humor and unmistakable laugh, Betty had a rare and endless capacity to love. She engaged everyone with warmth and acceptance. She always made you feel you would succeed, and was joyful and supportive no matter how things turned out. She had a unique ability to make everyone feel comfortable and welcomed, even when meeting her for the first time. And for every single day of her life, she was loved.
Services: No visitation. Private burial. Donations in memory of Betty may be made to Brady-Martin Foundation, c/o Harry Brady, 12622 Knighton Trail, Sunset Hills, MO 63127 or Lutheran Senior Services Hospice Care, 1150 Hanley Industrial Court, St. Louis, MO 63144.