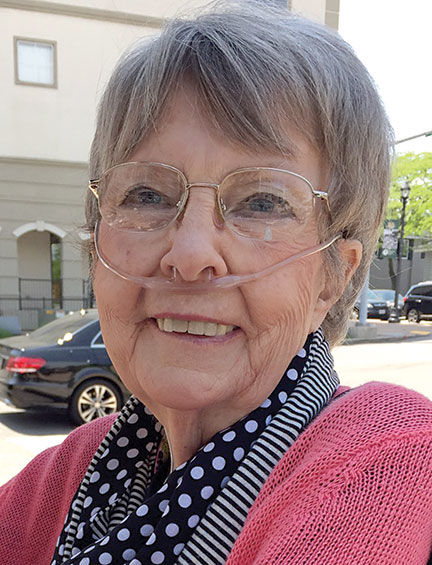 Foy, Ann Elise (nee Farrell). Wednesday, Nov. 28, 2018; loving wife of the late Robert Foy, peacefully passed away surrounded by her six children and several of her 17 grandchildren.
Born and raised in Marseilles, Illinois, Ann graduated valedictorian from her high school. While studying education at the University of Illinois, Ann met and married her life partner, Robert. Their life together was filled to overflowing with road trips, books, children, laughter and culminated in their lifelong dream of owning a bookshop.  
The Webster Groves Bookshop was an opportunity for Ann to share her own passion for learning with the community in a unique atmosphere that fostered individualized attention in the most personal and heartfelt way. Each and every customer was a member of her extended family.
Cherished mother of Beth (Hal) Walters, Amy (Brad) Bullmer, Clark (Cathy) Foy, Abigail Smith, Scott (Corinna) and Matthew Foy. Proud grandmother of Chanah, Aliyah, Binny, Estee, Ari, Mo, Leba, Alexander, Elise, Madeline, Eleanor, Abigail, Isabel, Stephen, Orson, Robert and Hilve; proud great-grandmother of Evan, Ava, Livia, Nate and Shifra; dear sister of Kenneth (Wilma) Farrell; dear sister-in-law of John (Joyce) Foy and Ruthann (Denny) Martin.
The family will receive friends for a celebration at the new Webster Groves Bookshop, located at 27 N. Gore Ave., after the New Year. Final details will be posted in early 2019. In lieu of flowers, Ann would be honored to have any donations made to the Missouri Botanical Garden or the Saint Louis Art Museum. www.boppchapel.com