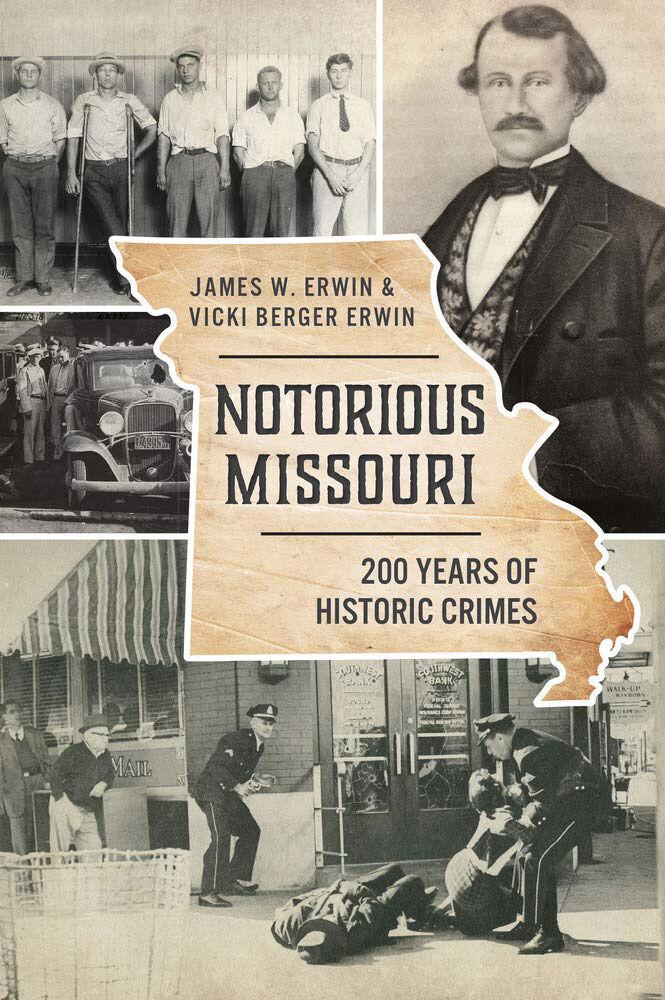 Missouri will soon celebrate the state's great achievements with bicentennial celebrations. A Kirkwood couple has been researching Missouri milestones of another kind. The project is a bicentennial collection of the state's most notorious crimes.
Missouri has some experience displaying nefarious history, warts and all. Artist Thomas Hart Benton painted a mural in the state capitol, "A Social History of Missouri," that shows terrible events such as shootings, lynchings and the shame of slavery.
"We shouldn't flinch from what has happened or try to ignore our history," said James Erwin. He referenced the infamous Frankie and Johnnie shooting, which did not happen in a bar as shown in Benton's mural. Nevertheless, the shooting is a real event to ponder.
In the spirit of Benton's mural, James and Vicki Erwin have published "Notorious Missouri: 200 Years of Historic Crimes." The book covers the shooting depicted in Benton's mural, which inspired numerous ballads such as "Stagger Lee" and "Frankie and Johnnie."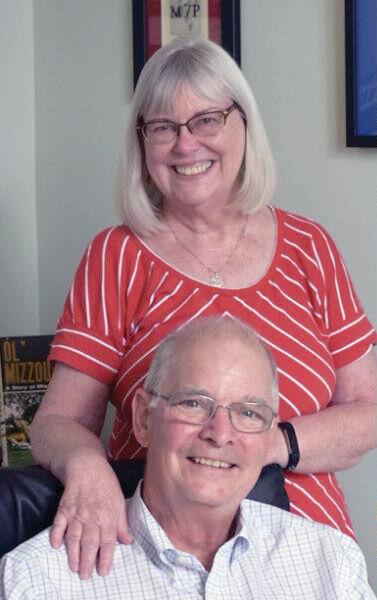 The book also covers some crimes that hit close to home for local residents. Those include the Bobby Greenlease abduction and murder, the kidnapping and captivity of Sean Hornbeck and Ben Ownby, and a fatal shooting spree at Kirkwood City Hall.
The Greenlease kidnapping has a local connection because of the Coral Courts Motel on Watson Road, just east of Webster Groves in Marlborough. Known as the "No-Tell Motel" because of the affairs covertly consummated in its rooms, the site gained notoriety in 1953 as the hideout for the Greenlease kidnappers.
"The Greenlease kidnapping and murder constituted four crimes," said James Erwin. "We had a kidnapping, murder, stealing and perjury. All were notoriously stupid crimes. They belonged in this book. 
"Carl Austin Hall thought he was a master criminal in the kidnapping, but he got caught in a week," added Erwin. "Maybe his wartime service hardened him to killing, but a young boy? Lt. Louis Shoulders was a corrupt cop involved who saw a chance to get a lot of money, but failed. Then he lied about it."
The Greenlease crime is a continuing mystery because much of the $600,000 ransom paid for the victim's return was never recovered. What happened to it? Could it still be buried somewhere in St. Louis County?
Crimes In Kirkwood    
Shawn Hornbeck was 11 years old when he was kidnapped while riding his bike to a friend's home near Richwoods, Missouri. He was physically abused throughout his four years of living with kidnapper Mike Devlin in his Kirkwood apartment.
Hornbeck told reporters that Devlin had guns and threatened to kill him if he tried to escape. Devlin was caught in 2007, and his capture resulted in the return of a second boy who had been kidnapped, Ben Ownby.
Devlin was charged with 80 counts of sexual assault, kidnapping and attempted murder. He pleaded guilty to all counts and was sentenced to 72 life terms in prison.
"An interesting aspect of the Hornbeck case was the way his parents kept his disappearance in front of the news media," said James Erwin. "And it wasn't at all in a selfish way. They created a foundation to help other families who found themselves in the same situation."
The kidnappings and capture of Devlin put a national spotlight on Kirkwood and garnered international attention. Many questions were raised about how the kidnapped boy was often in plain sight in Kirkwood, but never noticed.
In less than a year, a harsh spotlight again shone on Kirkwood. One minute and 32 seconds was all it took for Charles "Cookie" Thornton to shoot and kill five people at city hall and wound two others. He had already killed a police officer outside the building. Thornton went down in a hail of police bullets.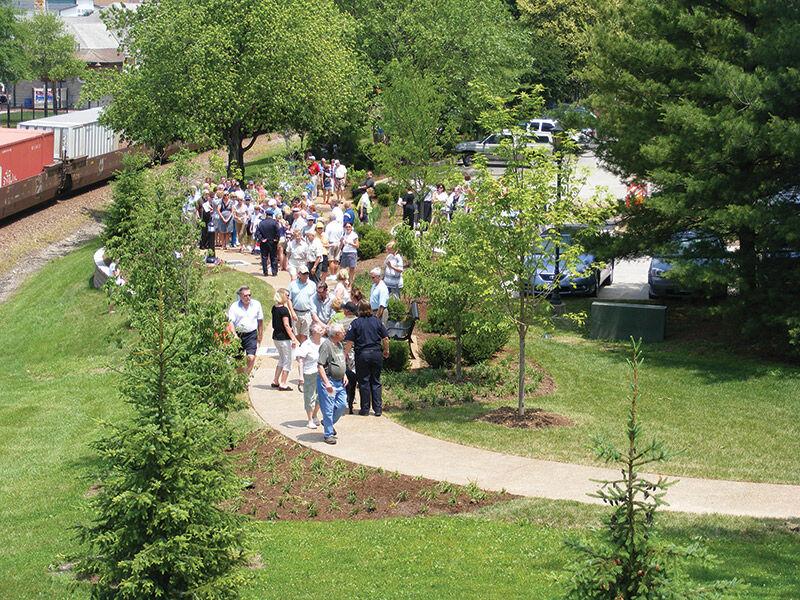 "We struggled mightily with whether to include this story in the book," said Vicki Erwin. "It was the most difficult to research and write. I do have qualms about bringing it to people's attention again. I know I'll never forget it and the memory is still vivid."
People continue to ask how the mayhem might have been avoided. Was the perpetrator mistreated? Was he a victim as much as anyone else in the shootings? Or was he simply an unstable individual and a criminal?
"The crime had a buildup of big and small matters over time. What did we learn from it?" asked Vicki Erwin. "Does it sound sarcastic to say that we can never feel safe any place? There's surely a hint of that in what happened. 
"And, as saccharine as it sounds, maybe we need to listen and try to understand what people — all people — are thinking and feeling. I don't feel that's a good answer," said Vicki Erwin. "For me, it was such an overwhelming crime. Though I wasn't at the meeting, I feel affected by it." 
Earlier Notorious Crimes    
Earlier crimes covered in the Erwins' book include duels such as those on Missouri's "Bloody Island," vigilante killings and the murders of high society people in towns large and small. Social standing has much to do with how crimes are classified and handled. 
"Gunfights among the elite in early Missouri were called duels," said James Erwin. "Gun battles among the lower classes were called gunfights. There were rules governing the duels, but it seems a little strange today that people would stand 10 feet away from each other and shoot because one of them called the other a 'puppy.'
"But then I read the paper today and people still shoot people over some of the most trivial things," James Erwin added. "The Western-type gunfights were, I think, the 19th century equivalent of today's drive-by shootings."
According to the Erwins, it's interesting to study crimes that happened early on and to see that the "good old days" weren't that much different than now. And the crimes from various time periods have social and political implications that color and reveal the era when they happened. 
"The chapters called the 'Prosecutor's Wife' and 'The Mortimer Murders' were both crimes against society women with prominent husbands who were politically connected," explained Vicki Erwin. "And they were considered particularly heinous because of the victims. 
"In the Mortimer case, from what I've gathered from research, the only people investigated were Black men and/or sex offenders," she added. "There's no mention of anyone else in the community as a possible perpetrator. Still today, law enforcement is accused of investigating more vigorously when a prominent citizen is the victim than when lower socioeconomic classes are victims."
"Notorious Missouri: 200 Years of Historic Crimes" probably raises more questions than it answers about Missouri's violent past. The Erwins will be available to try to answer questions about their book in two upcoming virtual presentations:
•  May 4, at 7 p.m., on Facebook Live, Left Bank Books will host a virtual event. Visit left-bank.com for details.
•  May 5, at 6:30 p.m., the St. Louis Public Library will host a virtual event; registration required at SLPL.org.