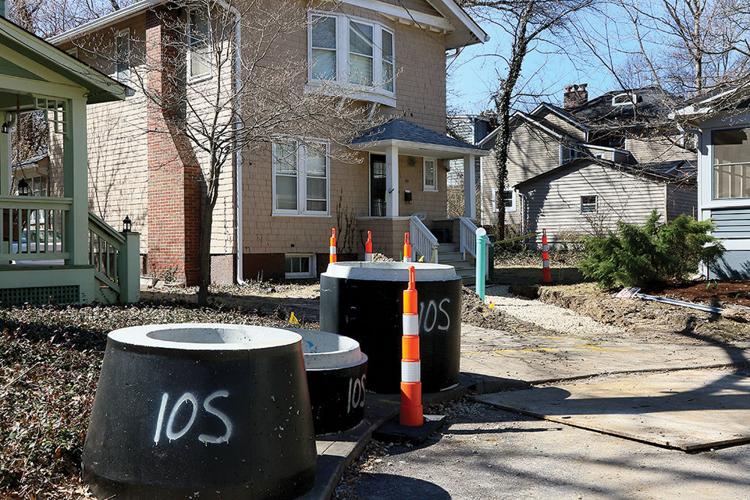 Work delays and homeowner complaints arising from a troubled sewer repair project — that one aggrieved resident dubbed "The Nightmare on Elm Place" — have led Webster Groves Mayor Gerry Welch to set up a special meeting between herself, the Metropolitan Sewer District's top executive and residents of several neighborhoods near city hall.
The meeting is set for April 12 at city hall. A time has not been determined for the meeting, which will also feature Todd Rehg, the city public works director.
Invitations are being extended to a variety of residents who live in a neighborhood a few blocks southwest of city hall, and whose homes line a series of streets that include Elm Place, West Cedar Avenue and South Gore Avenue.
For the past month, since the repair project broke ground, property owners in this part of town have coped with a series of problems, from concrete manholes left on sidewalks, to the needless demolition of a walkway belonging to an elderly Elm Place homeowner.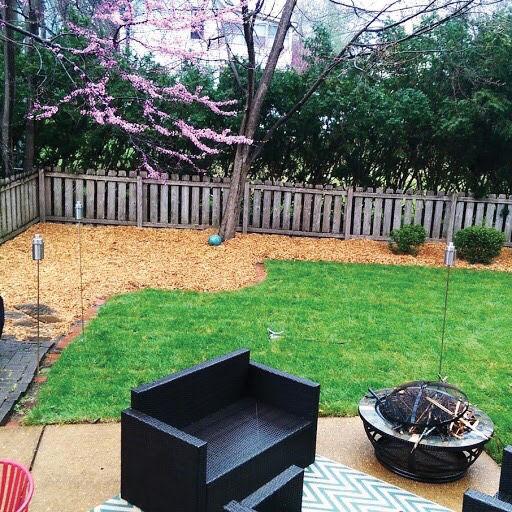 What especially upset several homeowners was the destruction of 15 stately coniferous yew trees that for more than 35 years had formed a barrier between the backyards of homes on Elm Place and West Cedar.
The trees were needlessly removed after project workers wrongly determined the collapsed sewer line ran under the trees. A subsequent survey showed the line actually ran several feet south of the trees, according to several homeowners interviewed.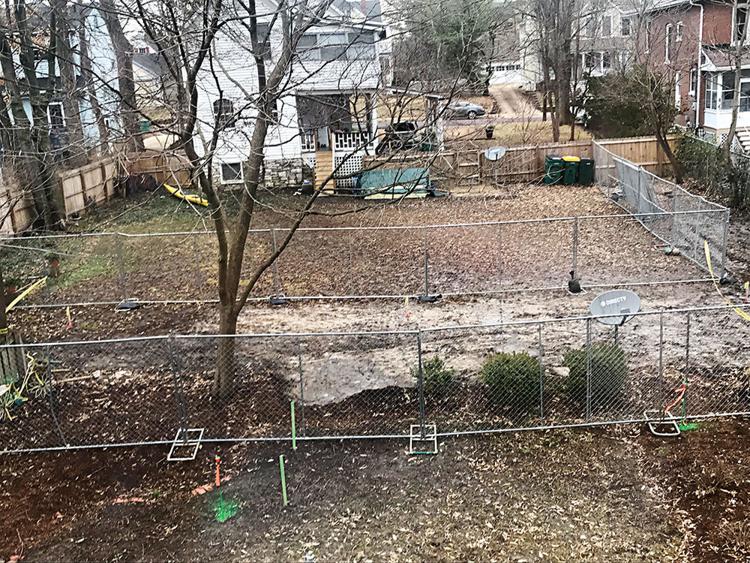 Welch said she looks forward to hearing from Brian Hoelscher, MSD's executive director and CEO, during the April 12 meeting.
"We expect to hear from him why this is happening, what will be done to prevent it in the future and what will be done to restore some of these properties," Welch said.
Sean Hadley, an MSD spokesman, declined to address specific complaints about the project.
"Since the city of Webster Groves requested us to have a meeting with them, we agreed to do that," Hadley said. "And we feel this is the best way to address the issues at hand."
One of the homeowners who plans to attend the April 12 meeting is Jim Raterman, who has lived at 18 Elm Place since 1974.
Although Raterman said he has not been directly affected by the MSD project, he has seen the big disruptions it has caused for his neighbors. He plans to attend the meeting to offer his support, he said.
"We see the anguish, the frustration, the incompetence," Raterman said. "We see what's going on. It's really upsetting."
Another property owner who plans to attend the meeting is Katherine Houchins, who lives at 25 Elm Place. Houchins' property lost the yew trees. Houchins said she also believed she and her dog suffered E. coli poisoning — a bacterial infection with symptoms that include vomiting, stomach cramps and severe diarrhea — as a result of raw wastewater seeping into the yard from the collapsed pipe.
What particularly rankles Houchins is the fact that no agency, such as the Missouri Public Service Commission, oversees MSD to ensure accountability for its mistakes.
"Essentially, no due diligence was done," Houchins said. "And the operating business practices that are standard for MSD are resulting in pretty severe consequences in a pervasive pattern for all of these projects."
Another sore point is that before allowing work crews to cut down the yew trees in their backyard, Houchins and her husband, Randy, made sure to ask if there was any alternative to removing them.
"We thought we were really pushing back, saying, 'Is this the only option?'" Randy Houchins said. "They said this is the only option. They said the line runs under those trees and this is the only option."
Randy Houchins asked MSD representatives if they had used a closed-circuit television camera on the line to make sure they had truly found the location of the broken pipe.
An MSD representative told them they had, Houchins said.
"So we reluctantly signed the easement," he said. "And they went forward with the project. And then when they started digging and they found the line wasn't where they thought it was, then we got the real story that they hadn't really done proper due diligence."
For her part, Welch wants the April 12 city hall meeting to focus on moving forward.
"This is not a session to skewer MSD," she said. "It´s a session to figure out how to ensure this doesn't happen again and to remedy what happened."