A Webster Groves man was charged with multiple felonies after attacking two people with a hammer and injuring another in the Delmar Loop on Friday, May 3.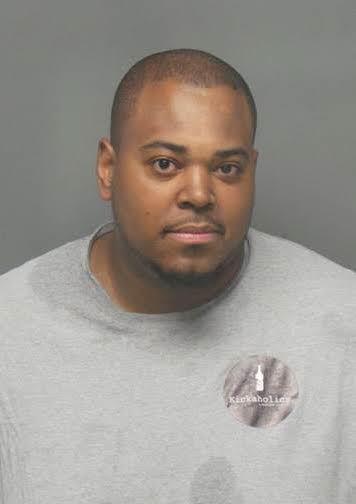 Kenneth Canamore, 35, of the 800 block of Bell Avenue near Ivory Crockett Park in Webster Groves, was charged Saturday, May 4, with two felony counts of assault and two felony counts of armed criminal action, according to the St. Louis County Prosecuting Attorney's Office. He is being held on a $25,000 cash-only bond.
University City police say the attacks happened in the 6600 block of Delmar Boulevard at about 4:45 p.m. on Friday. Capt. Fredrick Lemons of the University City Police Department said the attacks appear to be random, as the victim and the suspects did not know each other. He said he did not know what may have motivated the attacks.
Lemons said the first attack happened when Canamore approached and then punched a Washington University student sitting outside of a restaurant. The victim ran into the nearby Corner 17 Noodles & Bubble Tea next to Starbucks and Canamore followed, according to Lemons. Once inside, Canamore hit another student and an employee with a hammer. He then left the restaurant and sped away in a black Jeep Patriot.
Police pursued the vehicle, but lost sight of it. Authorities later located the Jeep at a Webster Groves residence and arrested Canamore.
Lemons said the first victim suffered minor injuries. The victims who were attacked with a hammer suffered serious, but non-life-threatening injuries, he added. On Monday, Lemons reported that both victims were in stable condition.
Canamore's criminal history includes a prior assault. In April 2015, he pleaded guilty to assault, tampering with a motor vehicle and felonious restraint, according to online court records. He was sentenced to seven years in the Missouri Department of Corrections, but was instead put on supervised probation, court records show.
In 2012, Canamore was charged with adult abuse, and the court granted the victim an order of protection, according to court records.