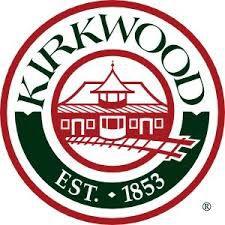 Prompted by a pandemic, voters in Kirkwood, and throughout Missouri, will head to the polls two months later than usual, on June 2, to elect their municipal officials.
The deadline to apply for an absentee ballot is 5 p.m. on Wednesday, May 20.
The names of six candidates will appear on the ballot, all seeking election to three available spots on the Kirkwood City Council. In addition, Mayor Timothy Griffin, elected in 2016, is unopposed in his bid for a second term in office.
Council terms are for four years. Candidates include two incumbents, Ellen Edman and Maggie Duwe. The other candidates are Joe Fuchs, Bob Sears, Liz Gibbons and Sandy Washington.
The Kirkwood Public Library is hosting a virtual Kirkwood City Council Candidate Forum on Wednesday, May 27, at 7 p.m., which will be live streamed on the library's YouTube channel. The public may submit questions for city council candidates until Monday, May 25, at ow.ly/ONE850zsnKz. Watch the event at ow.ly/o0Ps50zsnKy.
The six candidates are listed in the order in which their names will appear on the June 2 ballot.
Joe (Vogelgesang) Fuchs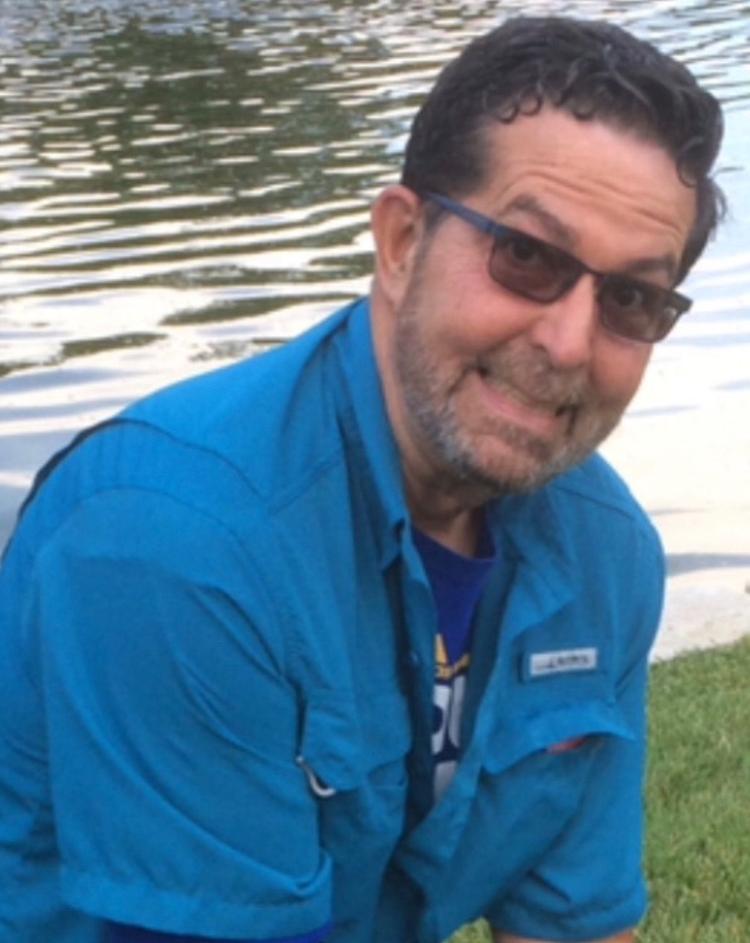 Joe (Vogelgesang) Fuchs, 929 Simmons Ave., was a store director for three major grocery chains in St. Louis spanning 40 years. A two-year resident of Kirkwood, the 67-year-old father of three grown children is seeking public office for the first time.
Fuchs attended the University of Missouri St. Louis in the field of arts and sciences.
Fuchs co-chaired The St. Louis Girl Scout Council's father-daughter weekend camping event for two years. He also chaired Norte Dame High School's fall festival for two years. He directed meal preparation for St. Louis homeless at St. Peter and St. Paul Church in the Soulard neighborhood. Fuchs said he collaborated with The University of Missouri Community Outreach Extension Program to bring healthy foods to St. Louis City neighborhoods.
Fuchs said he was "actively engaged" in "When I'm 64," an aging class for freshmen students at Washington University in conjunction with STL Village. He recently attended The National Walking Symposium at Washington University, has volunteered at American Legion Post 400 in Fenton, and is a current volunteer at the Kirkwood Public Library.
"My decision to seek elective office in Kirkwood is steeped in my Vogelgesang's family history dating back to 1870. If elected, I hope to return to the citizens of Kirkwood the opportunities of growth that my family achieved from our city," Fuchs said.
If elected, Fuchs said he will work to provide citizens with safer streets and sidewalks, affordable housing, greater economic development and find ways to reduce Kirkwood's "carbon footprint."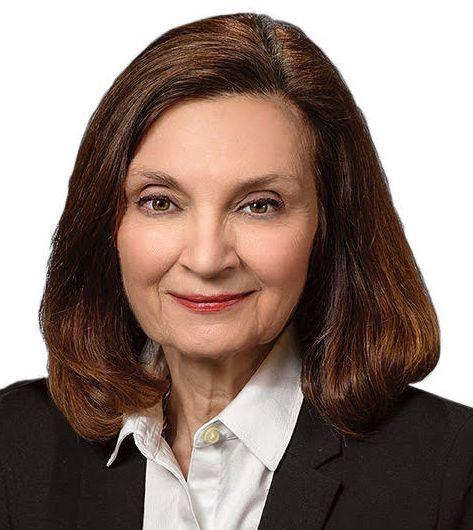 Ellen Z. Edman
Ellen Z. Edman, 965 N. Harrison Ave., is a one-term incumbent candidate elected to the council in 2016. The retired medical business manager said she has attended numerous seminars and trainings in matters related to city government. She is also a retired teacher and a founding faculty member of a successful private school.
In addition to her four years of service on the Kirkwood Council, Edman has served on the Kirkwood Urban Forestry Commission and has volunteered for 50 Trees in Kirkwood, the Missouri Botanical Garden, and as a teacher.
"Thirty years ago, I chose Kirkwood as the best place to raise my daughters as a single mother. Today I help my mother live in her own home here where she raised four children. Kirkwood has been our family home for 55 years," Edman said.
Edman said the world health emergency has forced her to modify her priorities for the immediate future.
"While we are fortunate here to have a strong government and fiscal foundation, we will not escape the economic impacts," Edman said. "It is not clear yet how deep the revenue reductions may be in this unprecedented emergency, but I believe we will need to continue to monitor revenue and budget to protect our most important priorities. This will be the main issue we confront together as a city."
If reelected, Edman said her priorities will include public safety and health, protecting street maintenance from budget cuts, assisting local businesses in recovering from their full or partial closings, and ensuring that new development respects residential and common areas.
Edman said her citizen experience with local government in Kirkwood came several years ago when her neighborhood became part of a development study that would have resulted in the loss of more than 10 homes.
"We spoke out and the Kirkwood City Council listened. It was powerful. Interested in understanding more, I started attending council meetings, work sessions, and the citizen finance committee meetings," Edman said.
Edman said she felt privileged to learn so much from the people she met — citizens, city staff and elected officials.
"I believe that here at the non-partisan local level where we meet face to face, we can build trust. Trust promotes communication and cooperation — the bonds of a strong community. I make it a point to earn community trust with hard work and integrity," Edman said.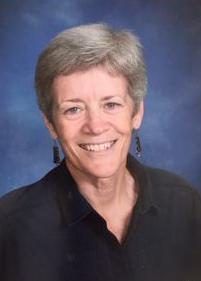 Maggie Duwe
Maggie Duwe, 304 Danworth Court, is an incumbent candidate elected to the Kirkwood City Council in 2016. The 68-year-old chiropractor and educator has lived in Kirkwood for 38 years.
Duwe has been a member of Community for Understanding and Hope since 2008; a member of 50 Trees since 2010; a member of Keep Kirkwood Green since 2010; a member of Kirkwood Neighbors United from 2013 to 2015; and a member of the Meacham Park Neighborhood Association from 2008 to present.
"After serving two terms on the Kirkwood Human Rights Commission, I knew that I wanted to continue to serve the city. The logical next step was to seek elective office. I was, gratefully, elected to my first four year term in 2016," Duwe said. "I learned more than I can say in the last four years. I've met and worked with citizens all across Kirkwood. I have come to find that this is good and fulfilling work."
Duwe said streets and sidewalks continue to be great concern to Kirkwood citizens.
"We are entering the fifth year of our current five year program for repairing/replacing the worst streets, while keeping up the middle and the best. It took a number of years for our streets to get to where they were before we began our program, and it will take several years more to get them back," Duwe said. "And of course, there will always be needed maintenance. I am in favor of all we can reasonably do to fix our streets."
She said just having well-paved streets is not enough. Streets must be safe for everyone.
"The goal of Vision Zero and Complete Streets, and my personal goal, is that the streets of Kirkwood are ultimately safe for everyone," Duwe said. "This includes pedestrians, cyclists, differently-abled, car drivers, everyone. I look forward to being part of this continuing journey. Everyone has a right to move about safely on our streets and on our sidewalks."
Duwe said concern over infill and overfill housing remain a concern.
"I am in favor of thoughtful and reasonable zoning so that we build compatible houses and protect the rights of the neighbors and neighborhoods adjoining them," Duwe said. "The decisions we make now impact Kirkwood for a long time. I believe it is my job as a council member to have the foresight to understand the implications of our votes and decisions."
If reelected, Duwe said she will strive to preserve Kirkwood's diversity.
"I love Kirkwood for all our likenesses and differences. We are a beautiful and interesting mixed multitude! I hope we continue to grow in this way. I support programs and activities that bring us more knowledge, understanding and respect for each other," she said.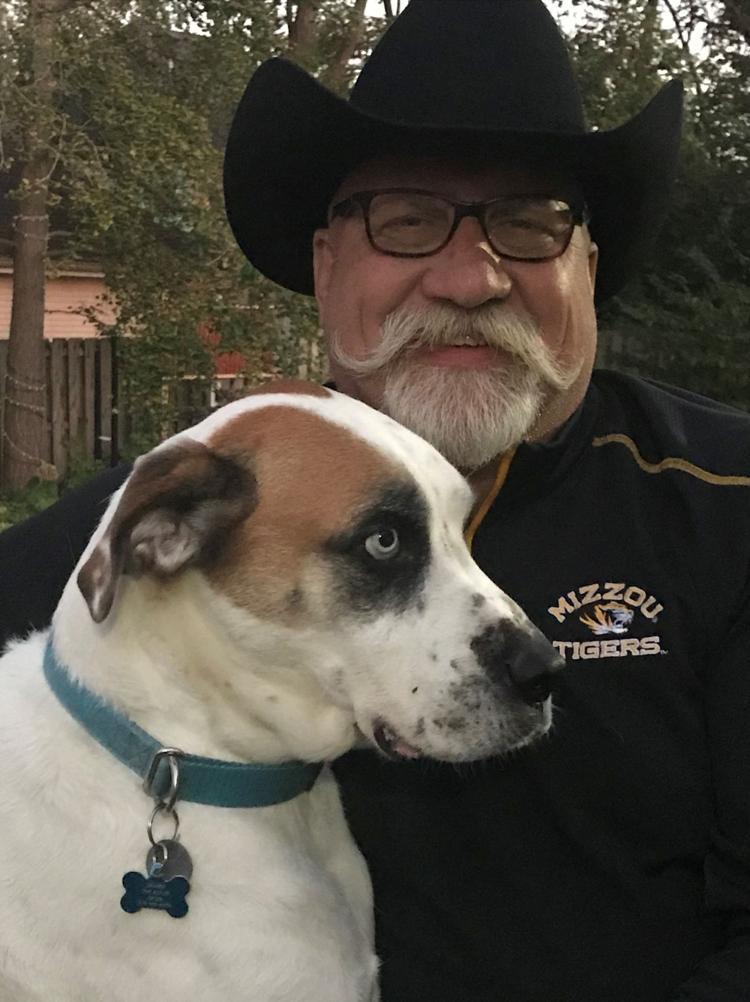 Bob Sears
Bob Sears, 308 Altus Place, should be a familiar name to those who follow Kirkwood government. Sears, while not an incumbent candidate, served two terms on the council — from 2010 to 2018. The city charter prevented him from seeking a third consecutive term.
Sears, 57, is an attorney, is married and has two children. The Kirkwood High School graduate has called the Greentree city his home for 39 years.
Sears said he still has the passion, vision and temperament to be a "thoughtful and reasoned member of the council. If elected, Sears said citizens would be the cornerstone of all of his decision-making.
"When council wrote the mission and vision statements, I insisted that the people need to be first, unequivocally. The council agreed," Sears said. "Kirkwoodians may have different visions for the city but they all deserve and desire one thing. They want to be secure and to enjoy their chosen neighborhood. They want the small town feel with quality amenities and services. They want their neighbors to enjoy with them a quality of life that is hard for other communities to equal. With all of that in mind as the basis for my thought process, I strive to provide it through council decisions and the hard work of our great city staff. All of the issues, then, relate to support of the citizens."
Sears said streets are the number one issue raised by Kirkwoodians. Sears said that when he started on the council the city allocated $1 million annually toward street repairs.
"During my terms I supported every proposal for more investment in streets and when I left the investment amount was about $3 million — without having raised taxes," Sears said.
The next order of business, according to Sears, is to make sure that the city's zoning codes are up to modern standards and reflect what most people in Kirkwood desire — responsible development.
"The third issue is what many Kirkwoodians describe as 'infill housing.' I find that they mean old, perfectly good houses demolished to be replaced with monstrously proportioned new homes," Sears said. "Styles and housing preferences change over time and our ordinances need to reflect that to an appropriate degree. Therefore, I would seek to make sure that our codes establishing limits on new construction are followed by builders."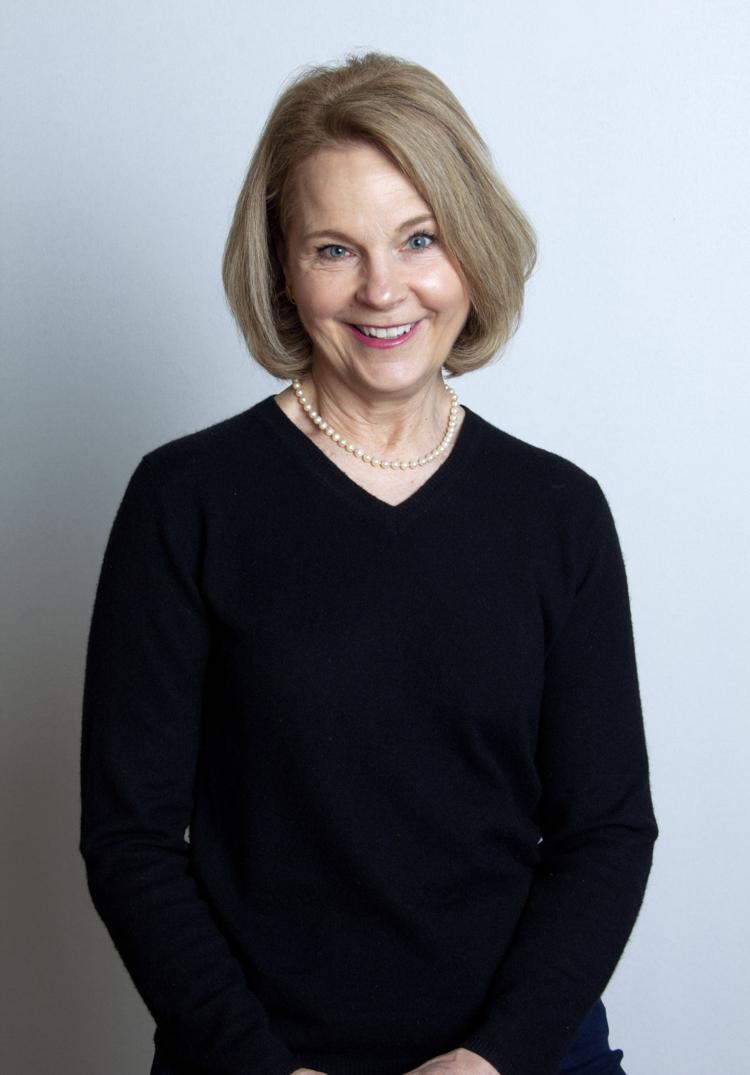 Liz Gibbons
Liz Gibbons, 651 Pearl Ave., is retired from the travel industry, where she worked for 23 years with such firms as Maritz, Chase Park Plaza and Gwin's Travel in Kirkwood. Married with two adult children, Gibbons boasts an extensive history of public service.
She is currently on the Kirkwood School District Superintendents Council, and is vice president of the Kirkwood Historical Society, is vice president of the Frank Lloyd Wright House at Ebsworth Park.
Gibbons is running on "Healthy Streets, Healthy Development and Healthy Community."
"Kirkwood streets are in deplorable condition. I learned that years ago the street department was basically disbanded. Staff went from 30 to 12. Most trucks and equipment were sold. The current street department is basically filling potholes," Gibbons said.
She said that while the current administration now has a plan to repair streets, those repairs will take a long time.
"We need a plan to speed that up that includes sidewalks and crosswalks. There are sidewalks in bad shape and some end in the middle of a street. Crosswalks need to look like the ones on South Geyer and have bump outs like the one on Woodbine," Gibbons said.
Gibbons continued, saying that an education campaign needs to be initiated to protect citizens who use city crosswalks.
"Unfortunately, many drivers do not respect the rules associated with crosswalks. We need to change that. This is a safety issue for everyone in Kirkwood," she said.
On the issue of "healthy development," Gibbons agrees with the city's master plan that identifies a "missing middle," — duplexes, four families, courtyard apartments, bungalows, and townhouses.
"These options are in keeping with the history and character of Kirkwood yet adapt to the future needs in an appropriate way," Gibbons said.
On healthy community, Gibbons believes major decisions need to be made on what to do with the community center.
"It should be a place for healthy activity and engagement for all the people of Kirkwood. We need to encourage all citizens to get active. In addition, we should work to make available the unused railroad spur that could extend the end of Grant's Trail into downtown Kirkwood," Gibbons said.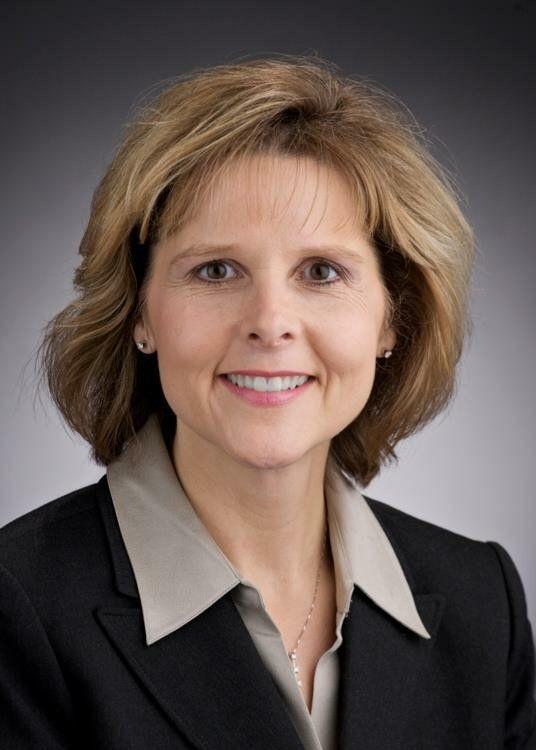 Sandy Washington
Sandy Washington, 417 Delshire Place, was born in Kirkwood, raised in Webster Groves, and has been back living in Kirkwood for the past 30 years with her husband, David. The couple has two adult children.
Washington recently retired after 35 years in the banking industry, most recently as market president of BMO Harris Bank.
She received the "Businessperson of the Year" award in 2012 from the Kirkwood-Des Peres Area Chamber of Commerce. Washington has served on Kirkwood Citizen Finance Committee since 2010. In 2011 she served as chairman of the Greentree Festival, and is past president of the Kirkwood YMCA Board.
Under the banner of "New Leadership for a Better Kirkwood," Washington's campaign is focusing on street improvements, thoughtful renovation and development of resident and commercial properties, stronger communication within the business community, preserving the city's "Greentree City" status, and operating to ensure fiscal stability.
"The street department has expanded its capabilities to replace, repair and maintain the streets and curbing. Grants have been sought and received to support the development of our streetscapes. Even though the work has increased, there continues to be extensive street and curbing work to be done," Washington said. "Our citizens expect and deserve quality roads. With the addition of the Performing Arts Center, renovation of the train station, the Magic House, and our robust business district, it is vital that our streets are replaced, repaired and maintained."
Washington said that thoughtful renovation and development of properties coupled with the protection and maintenance of Kirkwood's unique, diverse housing and business properties are important to her. If elected, she said she will listen to citizens, builders and realtors and strive to maintain quality, affordable housing for new families, citizens and seniors.