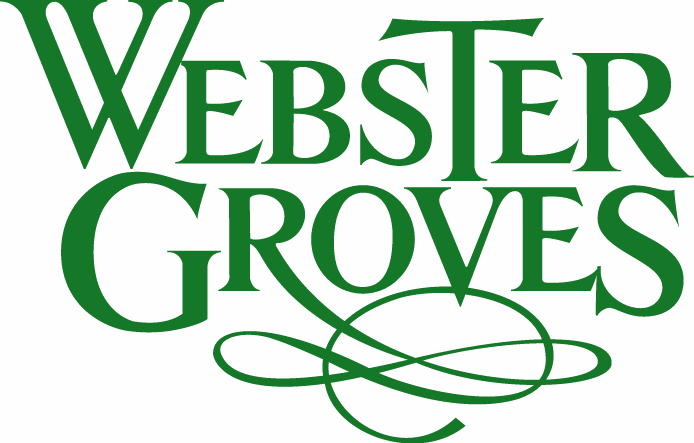 On March 18 Missouri Gov. Mike Parson signed an emergency order delaying the state's April 7 municipal elections to June 2. The deadline to apply for an absentee ballot is 5 p.m. on Wednesday, May 20.
The delay gave voters in Webster Groves two additional months to choose three council members from among five candidates. Terms are for four years.
Councilman Bud Bellomo, elected to the council is 2016, is not seeking reelection. A second opening on the council is for a four-year term previously held by Frank Janoski. A third open seat was originally held by Matt Armstrong. When Armstrong left the council in June of last year, Emerson Smith was appointed to complete the term. Smith is now seeking election to that seat.
The five candidates are listed in the order in which their names will appear on the June 2 ballot.
Emerson E. Smith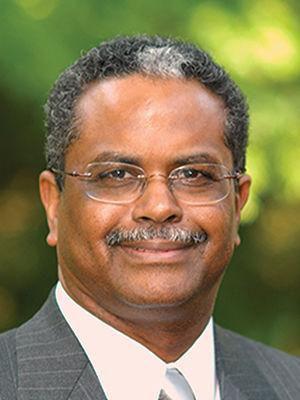 Emerson E. Smith, 156 Euclid Ave., is the only incumbent in the June council election. Smith was appointed in June of last year to replace Matt Armstrong. Smith is not new to local public service, having served three terms on the Webster Groves Board of Education. His most recent term ended in 2018.
Smith, 65, is a 35-year resident of Webster Groves. He is retired after 31 years with Anheuser-Busch Employees Credit Union. His last position with the credit union was vice president of operations. He and his wife, Paula, have two children.
"I believe in participating and giving back to the community," Smith said. "I want to offer my civic and leadership skills to this role as councilman."
Smith holds a master's degree in business administration. He serves on the board of the Webster-Rock Hill Ministries, and is a board member of the North Webster Neighborhood Coalition.
"My pledge is to continue the work I've started with the council to strengthen the transparent partnership between city government and its residents," Smith said.
Smith said he will work to ensure financial accountability while instituting strong strategic planning and policy processes. He said considerations will be made through a lens of diversity and inclusion.
"I will participate actively in our community, with our businesses and in our neighborhoods," Smith said.
Karen Denise Alexander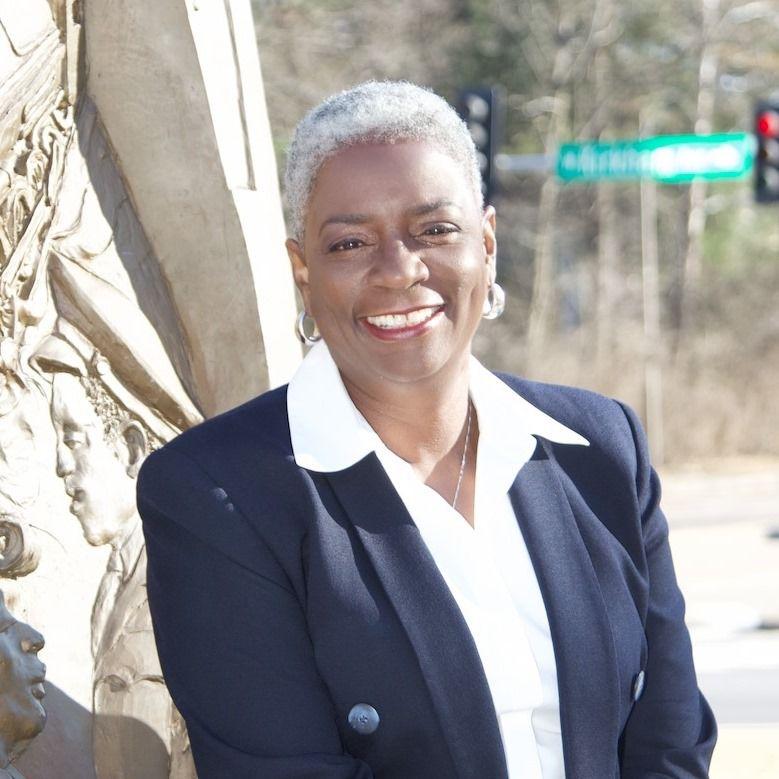 Karen Denise Alexander, 826 Holland Ave., is a real estate compliance officer, educating new homeowners for 36 years on the process of getting into mortgages and homes they could afford and keep.
"As a lifelong citizen of Webster Groves, a beneficiary of the Webster Groves School District, and single woman of color, I will bring a different perspective to city council," Alexander said. "The cornerstones of my professional career have been my ability to collaborate, facilitate and empower others toward progress. I am confident I will be an asset to the council and to our city."
Alexander attended Douglass Elementary, Plymouth Junior High and is a graduate of Webster Groves High School.
Affordable housing with a focus on economic and generational diversity is the motivating factor in her running for city council, said the 62-year-old candidate.
"The future of Webster Groves' long term prosperity depends on having housing that is affordable enough for young working families to buy homes and live in the city," she said.
Alexander said the community will be strengthened when senior citizens and long-time residents can afford to retire in Webster Groves.
"While Webster Groves is comprised of many distinct neighborhoods, we grow stronger as a community when neighbors and business owners from across the community work together toward common goals," she said. "I recognize the primary responsibility of city council is to be good stewards of the city's resources. I will work with the mayor, the city manager and fellow council members to represent all the citizens of Webster Groves."
Sarah Green Richardson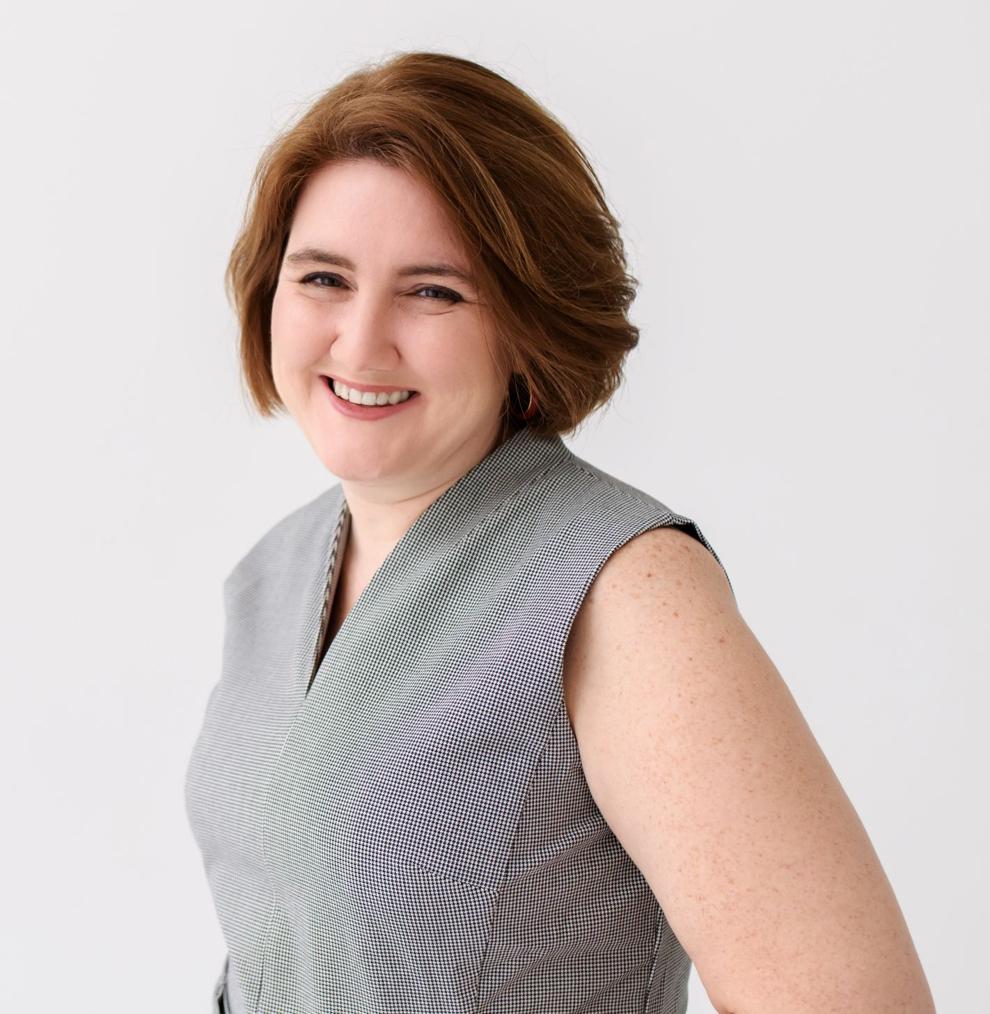 Sarah Green Richardson, 46 Chestnut Hill Lane, works for Enterprise Holdings as a project manager and team supervisor in global management. Green Richardson grew up in a small town in Tennessee and moved to St. Louis about 20 years ago to serve with AmeriCorps. Since then, she has volunteered as a rape crisis counselor with the YWCA St. Louis, and served two terms as treasurer of the PTO for Walter Ambrose Family Center Preschool in the Webster Groves School District.
Green Richardson, 43, is married with two children. She has lived in Webster Groves for 12 years.
In the fall of 2018 Green Richardson began attending Webster Groves City Council meetings and work sessions.
"My initial impetus for attending meetings was with concern for the hiring of our city attorney and the impact it had on our whole community, and specifically the black residents in and around Webster Groves," Green Richardson said. "My decision to run for a seat on the council came about after many months of attendance at meetings where I often saw great ideas faced with roadblocks or indifference."
Green Richardson said it is critical that the council better represents the entire community.
"As a parent of two elementary school children in the Webster Groves School District and a South Webster homeowner, I have a perspective that needs to be included on the council," she said. "I'm running for a seat on the council to support initiatives related to housing affordability and to advocate for specific actions to make Webster Groves a more racially equitable city. Additionally, I'm focused on community engagement and transparency, both of which are needed to build trust between city leadership and the residents of our city."
Webster Groves will be seeking a new city manager later this year, and Green Richardson said, if elected, she would ensure a thorough search process which results in a candidate who is both highly qualified and also aligns closely with the community and its needs, now and into the future.
Dan Meehan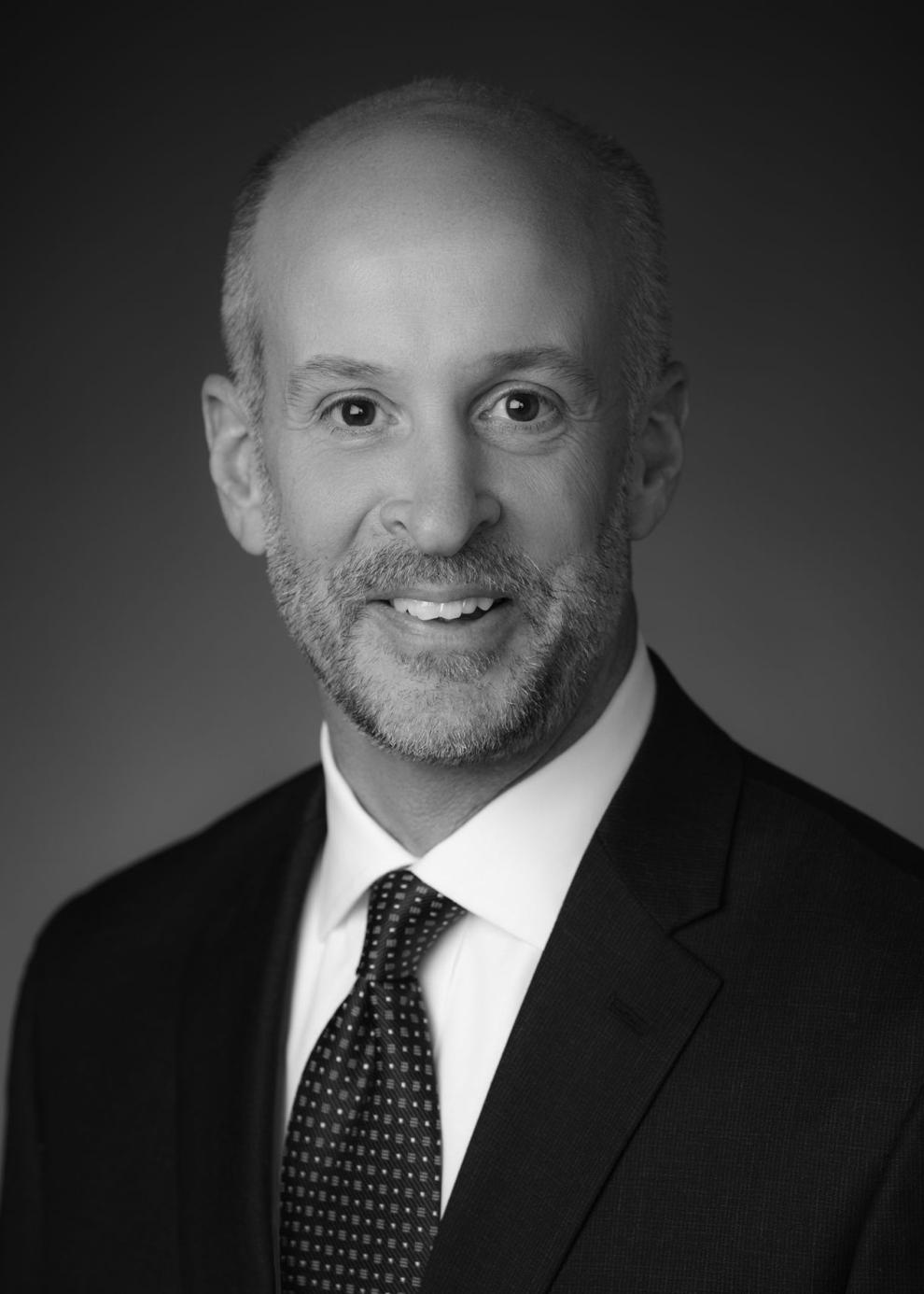 Dan Meehan, 636 Lockwood Court, is an account executive for The North Face. Meehan is known for his work as a volunteer baseball, basketball and soccer coach over the past 12 years. Meehan, 53, is married, has four children, and has lived in Webster Groves for 12 years. He holds a bachelor of arts degree in history and government.
"For the past 32 years I've worked in the retail and wholesale business with companies such as May Company, Timberland, Columbia Sportswear Company, and The North Face. My community service for the last 12 years has revolved around volunteer coaching," Meehan said.
Meehan currently coaches Webster Groves baseball, YMCA basketball, CYC basketball, and Vetta indoor soccer teams.
"Coaching has allowed me the opportunity to spend quality time with my four boys, but has also given me the opportunity to meet so many great kids and their families in Webster Groves," Meehan said. "I studied government in college, worked on campaigns and interned for a state legislator. I always envisioned getting involved at some level. City council is a perfect opportunity for me to serve the community that my family and I love."
Meehan said he agrees with the six goals that the city council set in 2018-19. If elected, he said he will focus on three of those goals: "Engage in effective communication," "foster a strong business community" and "protect community assets and infrastructure."
Kathy Hart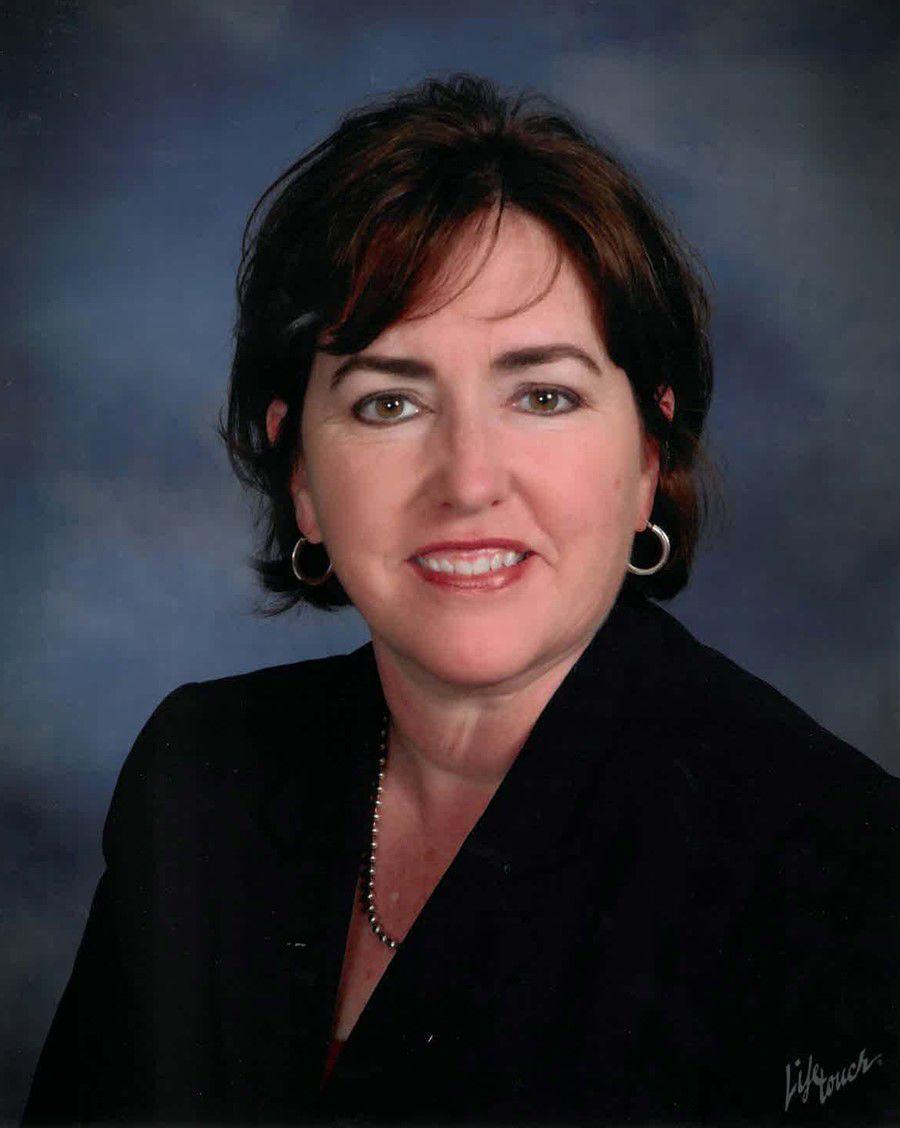 Kathy Hart, 821 Newport Ave., served three terms on the city council, from 2004 to 2016. She works as an administrative law judge and is a nationally certified mediator. Hart, 55, has called Webster Groves home for 50 years.
Hart earned a business degree from the University of Missouri St. Louis and a law degree from St. Louis University School of Law. She was appointed to the Division of Workers' Compensation in 1992, and continues to serve as an administrative law judge. She was elected to the Board of Governors of the Missouri Bar and The Bar Association of Metropolitan St. Louis on numerous occasions.
"I was first elected to the city council in 2004. Before my term, Webster Groves had persistent budget deficits and personnel layoffs. During my terms on the council, our city thrived. Our city council worked as a team to create a fiscally stable environment, strong reserves and balanced budgets for the 12 years I was on the city council," Hart said.
Hart said Webster Groves will see significant changes over the next few years. With City Manager Steven Wylie planning to retire, the council will be charged with finding a replacement.
"We are fortunate to have had a top-notch city manager for nearly two decades. Finding the right fit for our city requires a city council with the expertise and understanding of the job, the operations of our city, the needs of our employees and the needs of our community," Hart said. "I have the experience needed to find the best replacement, and I have the ability to help our organization manage this change."
Hart said the city has the opportunity to develop part of Old Webster, and with it a chance to increase city revenue and to develop new housing options.
"I have experience conducting public forums and creating development plans. I will work hard to ensure our residents are advised of opportunities to be involved and of decisions that are made throughout the planning process," Hart said.
The city has held discussions about affordable housing, and Hart said one aspect of this is in helping seniors modify their homes so they can age in place.
"I have suggestions on ways the city can help residents going through this process. This could be as simple as creating a brochure with building suggestions to address accessibility issues," Hart said. "The city could also develop a list of licensed contractors who specialize in this type of construction, as we do for licensed tree services."