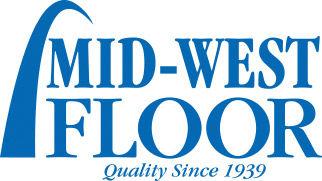 St. Louis-based Ambassador Floor Company has acquired Mid-West Floor, bringing together two longtime flooring industry leaders with significant reach in both the residential and homebuilder markets. 
 "We're expanding our capacity and ability to create floors worthy of our customers' homes and families through this partnership," said Ambassador Floor owner and president Kelly Taylor. "Ambassador Floor is always looking for ways to offer customers more and serve them better, and this partnership gives us an even deeper pool of highly trained and experienced professional installation craftspeople to serve our customers."
Ambassador Floor is honoring Mid-West Floor's rich history and brand equity by continuing to operate it as a standalone business. Mid-West Floor is keeping its name and Clayton Road location at 14816 Clayton Road, while both businesses have retained their respective management teams and owners on staff to help lead the companies. 
Due to eminent domain, Mid-West Floor's Brentwood location and warehouse is slated for demolition, so the company's inventory will be moved into Ambassador Floor's 21,000 sq. ft. warehouse in Chesterfield. Mid-West Floor opened a new Glendale location at 10050 Manchester Road on Feb. 17.  
 "We're happy to have found a company that respects our long history, strong reputation, and brand awareness in St. Louis," said Mid-West Floor owner and president Brian McGee. "Mid-West Floor has been creating distinctive, timeless floors in area homes for 80 years, and it was essential for us to find a partner who would honor our history of excellence  as well as our employees, many of whom have been with us for more than 20 years. Ambassador Floor has provided a welcoming environment for Mid-West Floor that is encouraging both companies to flourish."