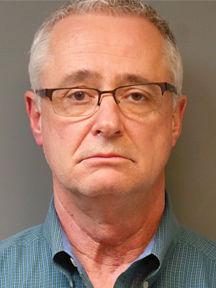 New details surrounding the charges against the CEO of a child welfare agency in Webster Groves suggest a pattern of staff being instructed not to call 911 when several children suffered serious injuries.
Vincent D. Hillyer, 59, the head of Great Circle, was charged May 7 with six felony counts of endangering the welfare of a child, plus an additional felony for attempted child endangerment and a misdemeanor for assault, according to St. Louis County court records. Hillyer, of Eureka, posted a $205,000 cash bond and was released on May 9.
His attorney, Joel Schwartz with the office of Rosenblum Schwartz & Fry, has denied all charges against Hillyer.
"There is no basis whatsoever for these charges," Schwartz said. "We have evidence to the contrary regarding each of the allegations. These allegations are irresponsible, as well as damaging, to a man who has spent the last 37 years of his life trying to help these children."
Court documents outline several incidents in which children who suffered serious injuries were not given appropriate medical attention.
Those instances, which allegedly occurred from March 2018 to March 2019 at Great Circle's Webster Groves campus, included a child with a broken back after jumping from a two-story building in an apparent suicide attempt.
Another incident involved a student with multiple lacerations after a suicide attempt, another who was stabbed in the liver, a student with a broken clavicle and one who had a physiological manifestation of an acute anxiety episode, according to the probable cause statement.
"All of these children failed to receive timely emergency medical attention due to the defendant's (Hillyer's) actions," according to court documents. "In every incident, Hillyer's oral and written policy that was located throughout the Great Circle campus reiterated the policy to not call 911."
Schwartz denied that Hillyer had instituted such a policy, and Great Circle disputes that as well.
"Our organization has comprehensive policies and procedures in place," Great Circle Communications Director Bev Pfeifer-Harms said. "Staff members undergo training related to those policies and are fully expected to comply with them ... this includes the appropriate means of keeping children from harming themselves or someone else, and training to call 911 whenever staff believe a client may need emergency medical attention."
But court documents provide evidence to the contrary. The probable cause statement also reveals an April 17, 2019, incident captured on video in which Hillyer allegedly can be seen restraining a young child and "choking a child seated on a couch." Schwartz denies that incident.
Court records go on to say that Hillyer committed the offense "as part of an act or series of acts performed by two or more persons as part of an established or prescribed pattern of activity and directing subordinates to falsify reports regarding the child."
Investigators uncovered the incidents after a fight between students left one student with a broken nose, concussion and multiple contusions. The Missouri Department of Social Services Children's Division suspended a contract with Great Circle after the fight.
A Former Resident Responds
David Smith, 30, of Affton, said he witnessed several incidents of Hillyer's aggression toward other residents and was physically restrained by him on more than one occasion. Smith was a resident at two Boys and Girls Town facilities from 2002 to 2007 that were overseen by Hillyer. Those facilities would merge with Edgewood Children's Center and later become Great Circle in 2009.
Smith said on one of the many occasions when Hillyer was yelling at residents, the supervisor angrily punched a hole in the drywall just inches from one child's head. On another, he was banging his fists against a counter and screaming at a resident, according to Smith.
"He (Hillyer) had very bad anger issues and he was very aggressive with restraints – and we all knew that," he said.
Smith also had one of his front teeth knocked out when a staff member had him face down on the floor in a restraint. He claims it was more than a week before he was seen by a dentist, and that the situation warranted more medical attention than that.
"My mouth was really busted up," he said. "There was blood everywhere and nobody called 911."
Smith admits he was "not the best kid," but the facility still failed to give him – and many others – proper medical attention when they needed it.
"I know it was an accident, but they weren't doing anything to fix it," he said. "You just knew they were not going to call 911. They wanted to take care of everything themselves, and they did a good job of covering up these incidents."
Care Continues At Great Circle
Hillyer was immediately placed on administrative leave following his arrest. Great Circle Chief Operating Officer Paula Fleming and Chief of Staff John Money have jointly assumed his role.
Communications Director Pfeifer-Harms said Great Circle's focus will remain on serving the behavioral health needs of the 45,000 children and families within its communities. The organization provides a wide range of behavioral health services to children in Missouri through its alternative schools, counseling centers, home and community-based services, parent support and more.