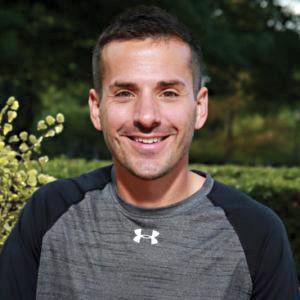 Matt Buha will become the next head football coach at Webster Groves High School. Buha was officially hired at the Webster Groves School Board meeting on Feb. 10.
Buha spent the past five seasons as MICDS head coach, where he compiled a 43-18 record and coached in the Class 4 state championship game in 2018, where the MICDS Rams lost to Ladue and finished with a 13-2 record.
Overall, Buha, 40, has 14 years of experience coaching varsity football, with two stints at MICDS (2005-06 and 2013-19), Rockwood Summit (2007-08), and St. Louis University High School (2009-12.)  Buha's first year at MICDS was as a volunteer assistant to Matt Irvin, now the Webster Groves High School principal.
"It is an honor to have been chosen to lead one of the most storied football programs in the state of Missouri," Buha said. "I am excited to begin meeting with our current and future student-athletes and to begin immersing myself in the Webster Groves community. I look forward to closely partnering with the teachers in our building, the parents on our roster, and the members of our community as we all work together to positively impact the lives of every young man in our program."
Buha replaces Cliff Ice, who will retire at the end of the school year after 21 years as head football coach and assistant activities director. In 21 years as Webster Groves' head coach, he compiled a 151-82 record and led the Statesmen to four Class 5 state championship appearances, winning twice in 2002 and 2009 and finishing runner-up in 2003 and 2010. He also coached in six Class 5 state semifinals, with the others coming in 2005 and 2013.
Activities Director Jerry Collins said hiring Buha is the right choice. 
"During the search process, we were impressed by his passion for working with students and his demonstrated success leading a high school football program," Collins said. "His ability to work as a certified strength coach will also benefit many of our athletic programs and student-athletes."
Matt Buha is Webster's tenth coach (the program was adopted by the Webster Groves School District in autumn, 1903):
1902-1904 Mark Moody
1895-1906 Albert McCollough
1907-1931 Charley Roberts
1932-1934 Froebel Gaines
1935-1940 John McArtor
1941-1964 Ray Moss
1965-1989 Jack Jones
1990-1998 Ken Manwarring
1999-2019 Cliff Ice
2020-xxxx Matt Bruha