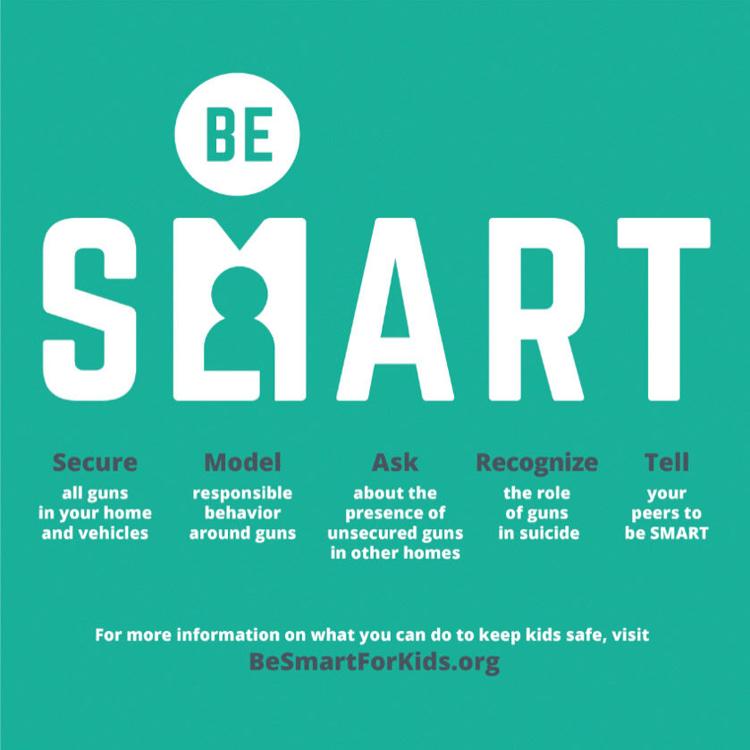 Injuries are the leading cause of death in children in the United States. 
These injuries — which include anything from drownings and bicycle accidents to collapsing televisions and shocks from electrical sockets — kill more kids yearly than cancer, heart disease and sepsis combined, according to Dr. Lindsay Clukies, associate trauma medical director at St. Louis Children's Hospital.
With kids at home more than ever due to the pandemic, injuries are on the rise. Kirkwood resident Clukies said it's the perfect time to make adults aware of  these staggering statistics, and work on making homes safer for children.
To spread awareness, St. Louis Children's Hospital is teaming up with other hospitals and organizations to shine a light on injury prevention during the inaugural National Injury Prevention Day on Wednesday, Nov. 18.
"St. Louis Children's Hospital is part of what's called the Injury Free Coalition For Kids, which is a national program of 40 pediatric hospitals in the states. It's an amazingly successful injury prevention program. They're the ones who are hosting this day," said Clukies. 
"The thing about pediatric injuries is that most are preventable and predictable," she continued. "I know there's a lot going on right now, but keeping kids safe is something we can all agree on."
For National Injury Prevention Day on Nov. 18, St. Louis Children's Hospital, the Saint Louis Science Center, the St. Louis Wheel at Union Station and other locations across the city and country will light up green to share the message. In addition, The Magic House will focus that day's art experiences around the color green and host its "Safety Town" experience — an entire exhibit dedicated to safety, both inside and outside the home.
Dr. Peggy Neufeld, co-lead for the St. Louis branch of the gun safety campaign Be SMART for Kids, is also encouraging groups and individuals to light their porches green and share educational signs and social media posts on Nov. 18.
"The first thing that stuns people are the statistics: how many kids get hurt every day; how many families have guns in their homes that are not secured," said Neufeld. "We're talking about changing behavior as adults to keep kids safe."
Gun Safety is Kid Safety
Be SMART, an offshoot of the anti-gun violence group Moms Demand Action, focuses on safe gun handling and storage to keep kids safe in homes with firearms. According to Clukies, St. Louis Children's Hospital sees "significantly more firearm injuries" than any other children's hospital in the country.
"We're seeing a kid shot every other day. Some are accidental and some are intentional," said Clukies. "About 4.5 million kids live in homes with unlocked guns. That's insane to me."
Neufeld, also of Kirkwood, said Be SMART is an acronym for teaching gun safety: Secure all guns in homes and vehicles; Model responsible behavior around guns; Ask about the presence of unsecured guns in other homes; Recognize the role of guns in suicide; and Tell your peers to be SMART.
Neufeld added that the last point — tell your peers — is often the most important.
"I always tell my kids, my number one mom job is to keep them safe," said Christine Novalis, Webster Groves resident and state lead for Moms Demand Action. "But as much as I can do to keep my kids safe, it's also about bringing those references to other parents, grandparents and caregivers."
Novalis said a lot of the work her organization does involves teaching a script to get a conversation started in a non-confrontational way. When her kids have friends over, for example, she tells their parents her household has two dogs, two cats and no firearms, and that prescription drugs are all locked away.
"Ten times out of 10, the other family says, 'Thank you, we also have no firearms,' or 'We do have firearms, but they're stored securely,'" said Novalis. "It's not about being afraid of guns. We make sure parents have the language so it's not awkward for them to have that conversation."
Neufeld said Be SMART is not a political agenda and is not intended to remove guns from households. In fact, Neufeld said it's important that her organization sees police as partners, which is why she teamed up with the Kirkwood Police Department for National Injury Prevention Awareness Day.
"Guns aren't bad. Nobody's trying to get them out of anyone's house or touch the Second Amendment," said Kirkwood Police Community Service Officer Gary Baldridge. "It's just about being safe with this item you have the privilege to own."
Baldridge will be at the Be SMART table on Saturday, Nov. 21, during the Downtown Kirkwood Holiday Walk, with free gun locks for anyone interested. Gun locks are also available for free at any time from the Kirkwood Police Department's dispatch window — no questions asked. Gun locks can also be picked up for free at the emergency department of St. Louis Children's Hospital.
Simple Fixes For Safety
In addition to storing guns locked up and unloaded, Clukies said there are plenty of ways parents and caregivers can keep kids safe in the home. A few examples are:
•  Keep prescription drugs, household cleaners and other poisons locked up or out of reach.
•  Keep the Poison Control number in phones or written down for easy access: 1-800-222-1222.
•  Make sure smoke alarms are working and keep space heaters and other electronic devices unplugged when not in the room.
•  Keep water temperatures below 120F to prevent scalding.
•  Empty bathtubs, buckets and other pools of stagnant water to prevent drowning.
•  Secure televisions, dressers and other large furniture to walls.
•  Use covers on electrical outlets.
For more information, parents can visit the Injury Free Coalition For Kids website, www.injuryfree.org/resources.cfm, for safety checklists, videos and other resources.
The Injury Free Coalition will also host a live Twitter presentation and Q&A session featuring specialists and representatives from national hospitals on Nov. 18 at noon. Join in the conversation @InjuryFreeKids on Twitter.
"Reach out to your own personal networks. That's what we're hoping people do. It's that T — tell your peers," said Neufeld. "If it's just one life that we've saved, it's worth all the efforts."