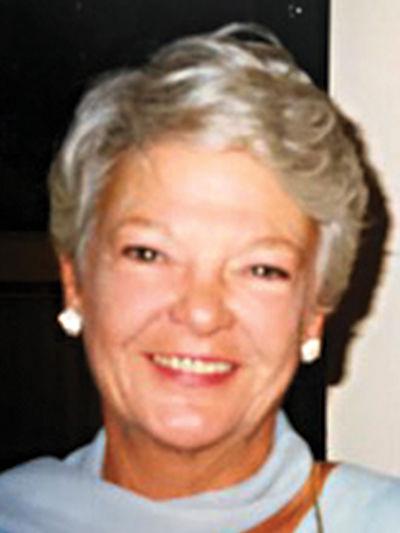 Sheridan, Nancy J (Daume), of Kirkwood, Missouri, and a long-time resident of Webster Groves, Missouri, passed away peacefully on Nov. 17, 2019 at the age of 75.  She is survived by her husband Dr. John Sheridan of Kirkwood; her siblings Patricia Christian (Jim) of Naples, Florida and Joseph Daume (Kathy) of Dallas, Texas; her children Patrick Sheridan (Joanie) of Kirkwood, and Andrew Sheridan (Jennie) of Marblehead, Massachusetts; seven grandchildren, Bridget, Meghan, Molly, Matthew (Patrick and Joanie Sheridan), Maggie, John, and Annie (Andrew and Jennie Sheridan); and five nieces and nephews: Lizzie, Boyd, Ryan, Katie and Margaret.
Nancy was born on April 3, 1944, in Brookfield, Missouri, to William Daume and Jean (Duncan) Daume.  She was a graduate of Webster Groves High School and received a bachelor's degree from Lindenwood University and a master's degree in English from Vanderbilt University.
Nancy was an avid tennis player and golfer who enjoyed the beach, art, photography, gardening, reading, Scrabble and crossword puzzles.  She was also a three-time cancer survivor.
A memorial mass will be celebrated at St. Joan of Arc Catholic Church in South St. Louis City on Dec. 19, 2019, at 6 p.m. The family will receive visitors from 5 - 6 p.m. at the church. The family requests contributions be made to the Siteman Cancer Center, MSC 1204-414-2300, 7425 Forsyth Blvd., St. Louis, MO 63105 or online at siteman.wustl.edu/tribute. Please indicate the gift is in memory of Nancy Sheridan by writing a memo on your check.