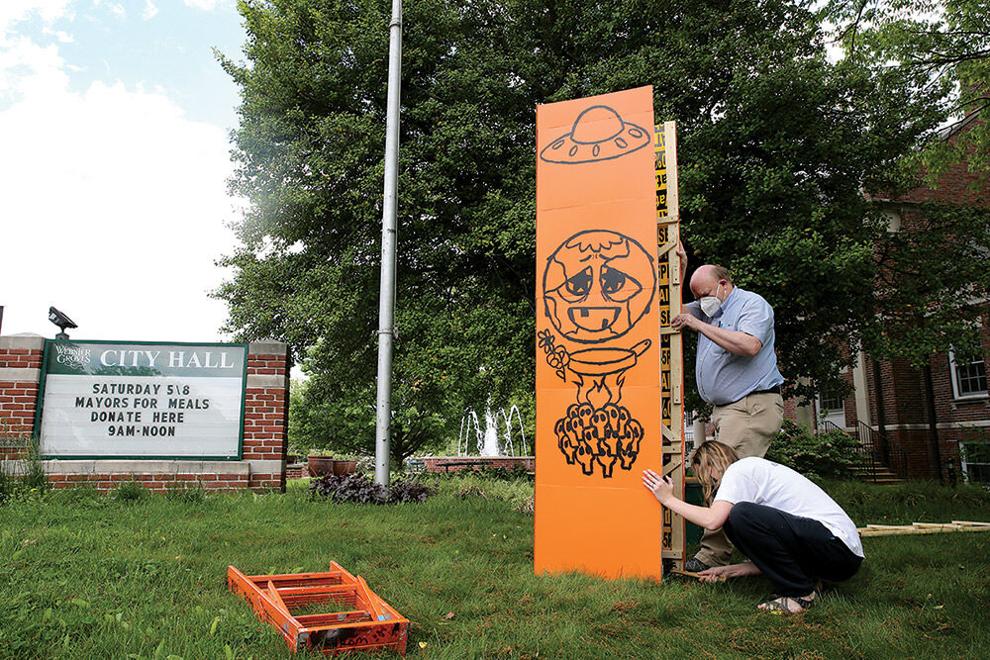 Be on the lookout for a mysterious monolith cropping up throughout Webster Groves! 
Webster Groves High School art teacher Andrew Throm and three of his students crafted the bright orange artwork over several weeks and are moving it around the city.
The monolith first appeared in the early morning hours on Friday, April 30, outside the Webster Groves School District offices at 400 E. Lockwood Ave. It has since moved to the front lawn of Webster Groves City Hall, 4 E. Lockwood Ave. There's no telling where it might appear next!
The traveling monolith was created in reference to a metallic structure that was discovered in the desert in southeastern Utah in November 2020 and subsequently covertly removed shortly after. By February 2021, as many as 200 similar sightings were reported all over the world.