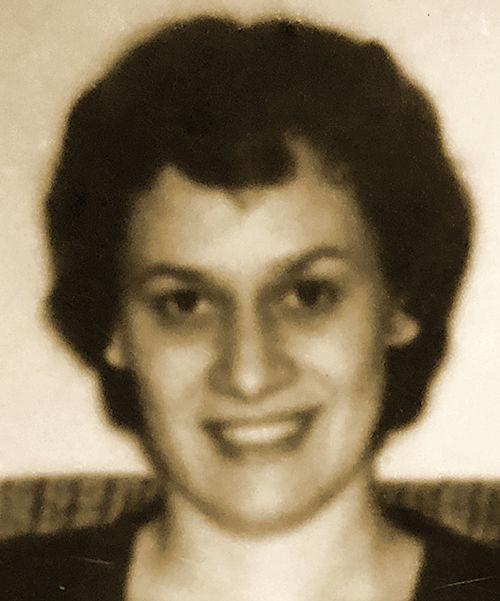 Schmiedeskamp Kelly, Mildred Kathryn (née Bequette) was born in Festus, Mo. on Dec. 1, 1927. Her parents were Adeline Kathryn (Canepa) and Louis L. Bequette.
Mildred became a nurse after attending De Paul Hospital School of Nursing. There, her friends nicknamed her "Beckie". She worked primarily in geriatrics. Though her favorite job was being a mom.
Beckie married Harold Joseph "Hal" Schmiedeskamp and together they had six children. They were later divorced, and Beckie married Francis "Paul" Kelly in 1976.
Beckie is survived by her children; Mark (Julie) Schmiedeskamp, Eureka, Mo., James (Sue) Schmiedeskamp, Naperville, Il., Grace (Mike) Denton, Kirkwood, Mo., Kathryn (Doug Twerberg) Schmiedeskamp, Chippewa Falls, WI., and Jon Schmiedeskamp, Kirkwood, Mo. along with her grandchildren David, Jay, Jamie, Becky, Kelly, Tony, Lindsay, Carly, Jake, and Cal; as well as her great-grandchildren; Enzo, Lydia and Mackenzie.
She was preceded in death by her son Gary, and her husband Paul and ex-husband Hal, along with her brothers Raymond, Norman and Robert Bequette.
The family wishes to thank Mary Culver in Kirkwood for their loving care and support the last four years.
Services will be Tuesday, Aug. 27 at the Sacred Heart Cemetery, Festus, MO. at noon.