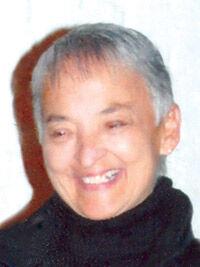 Filley, Maxine Marie (nee Galvin) age 73, passed away on Dec. 3, 2020. She was the beloved wife of Gregory R. Filley for 52 years; mother of Gina (Tom) Martin, Kimberly Filley and Teresa (Tif) Filley; sister of Mary Watkins and the late Charles Warner; sister-in-law of David (Elaine) Filley and Donna Filley; and dear aunt and friend to many. 
Maxine graduated in 1965 from Kirkwood High School. She attended the Jewish School of Nursing and graduated in 1968 as a registered nurse.  During her career she worked at St. Joseph Hospital in Kirkwood and within six months, she became the head nurse of the med/surg unit. She then moved to orthopedics as the head nurse until she was encouraged to set up the skilled nursing unit. After retiring from St. Joseph Hospital, she became the first school nurse of Christ Community Lutheran School until her retirement in 2014.
A memorial service is scheduled for Friday, Dec. 18, at 4 p.m. at Concordia Lutheran Church, 505 S. Kirkwood Road, Kirkwood, Misssouri. In lieu of flowers, memorials may be made to Homes for our Troops at hfotusa.org, or Wounded Warriors at woundedwarriorproject.org.