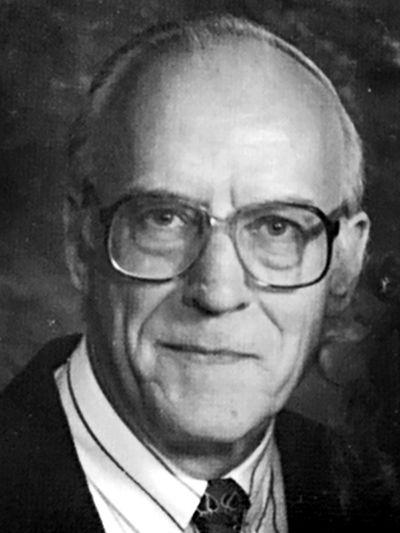 Wolfrum, Max D., 88, died Jan. 22, 2020, at home in Webster Groves.
Max devoted his professional life to the Webster Groves School District. After earning his bachelor's and master's degrees from the University of Missouri-Kansas City, he began teaching English at Webster Groves High School in 1958. He became chairman of the English department, then director of secondary education, assistant superintendent for secondary education, associate superintendent and, in 1983, superintendent. While rising through district administration, he earned a doctorate in English at Washington University.
After Max retired from Webster in 1991, he served as interim superintendent for Ferguson-Florissant, Special School District and Ritenour. He also worked as an administrative assistant to the superintendents in the Special School District and Ritenour.
Max is survived by his wife, Judy Cheek; son Robert Wolfrum (Marcia Koenig); daughters Julie McHugh (Peter) and Jill Broz (Dave); stepsons Chris and Jon Cheek (Stacey); grandchildren Calvin, Maddie and Sophie Broz, Sarah and Alice McHugh, Alex Wolfrum, and Sydney and Carson Cheek; brothers Boyd and Jerry Wolfrum (Verna); and sisters Bonnie Wolfrum and Carolyn Arms.
An Open House and celebration of his life will be held from 3 - 6 p.m. Saturday, Feb. 1, at First Congregational Church of Webster Groves, 10 W Lockwood Ave. In lieu of flowers, donations can be made to the Humane Society of Missouri or a charity of your choice.