Although the coronavirus has brought school and sports — and just about everything else — to a grinding halt, some decisions surrounding fall sports were made prior to the shutdown.
On the day he was officially announced as the 10th head football coach at Webster Groves High School, Matt Buha received hundreds of texts and phone calls from well-wishers.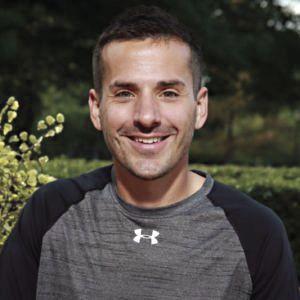 Buha was announced as the next the coach back in February after the school board approved his hiring.
"I had 220 texts and phone calls on Tuesday (Feb. 11) when I was announced as the head coach," Buha said. "So many of those were from former players. That means something to me."
Buha, 40, is always looking for new challenges, and he couldn't have chosen a tougher challenge in football-tradition rich Webster Groves than at this time in school history. The numbers in the program are down and so are the wins.
When Webster Groves High School began its search for a new coach after longtime head coach Cliff Ice announced he was retiring in December, Buha applied for the job even though he had a good head coaching gig at MICDS.
"I did a lot of soul searching," Buha said. "I was trying to understand what was best for me and my family, and what I wanted to do as a leader and coach."
Webster Groves is considered one of the elite Class 5 football programs, going up against rival Kirkwood in the annual Turkey Day Game with a history of competing in state championships.
In 21 seasons, Coach Ice guided Webster Groves to a 151-82 record, participated in six Class 5 state semifinals in 2002, 2003, 2005, 2009, 2010 and 2013, and advanced to four state final appearances, winning twice in 2002 and 2009 and finishing second in 2003 and 2010.
"Without question, Webster Groves is one of the strongest programs in the state of Missouri, if not one of the strongest programs in the Midwest," Buha said.
But Ice's final five seasons saw a drop in participation, and subsequently, wins. In that five-year stretch, the Statesmen compiled a 17-35 record, which included losing 15 straight games and producing the school's only winless season in 2018 with an 0-10 record.
Though Webster Groves has compiled a 54-50-7 record in the Turkey Day Game, Kirkwood has won the last eight varsity contests. The Statesmen's last varsity victory over the Pioneers was 20-19 on Nov. 24, 2005.
Buha was a spectator at last year's Turkey Day game with his son and father, Pete, who was a head coach at Priory in the 1970's.
"Now I will be on the sidelines (as a coach)," Buha said. "The numbers are down. It's my job to build that backup. We also want to bring back the (Frisco) Bell to Webster. It will be my job to realize these goals."
Buha spent the past five seasons as MICD's head coach, where he compiled a 43-18 record and coached in the Class 4 state championship game in 2018, where the MICDS Rams lost to Ladue and finished with a 13-2 record.
Overall, Buha has 14 years of experience coaching varsity football, with two stints at MICDS (2005-06, 2013-19), Rockwood Summit (2007-08), and St. Louis University High School (2009-12). His first coaching stint at MICDS was as a volunteer assistant to Matt Irvin, who is now the principal at Webster Groves High School.
Offensively, Buha plans to use the run-pass option attack.
"I've had a lot of success with that," he said. "It brings a lot of challenges to defensive coordinators to break down. It will give us an advantage right away."
Defensively, Buha plans to use the 4-2-5 formation to take advantage of his athletes.
More than building Webster Groves to past glory, Buha said he wants to build a culture that molds his players into independent adults. He told parents he will instill nine standards that will lead his players to success in life after high school.
His first challenge is to convince students about the value of playing the sport. He said he and his 10 assistant coaches want to increase the number of players attending junior high camps. Buha and his coaching staff plan to roam the hallways of the elementary and middle schools to get the message out to younger players.
"We're going to recruit out of the hallways," he said.