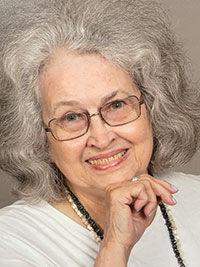 Ott, Marjorie A., of Maryland Heights, Missouri, was born July 13, 1936, in Moberly, Missouri, to Myron and Mildred (nee Daniel) Spohrer, and entered into rest Wednesday, Dec. 29, 2021, in St. Louis, Missouri, at the age of 85 years, five months and 16 days.
She is preceded in death by her parents, and her son, Michael Ott.
Marjorie worked for the St. Louis County Library for over 40 years. She loved to read and help children learn to read and find their passion for books. Marge loved animals, especially cheetahs. She was a longtime member of the Saint Louis Zoo and spent much of her free time there. She was an avid traveler who loved Hawaii and Japan. Marge and her best friend Marilyn enjoyed being part of the Hot Air Balloon Crew.
Visitation was Wednesday, Jan. 5, at Chapel Hill Mortuary, followed by interment at Oak Hill Cemetery. Memorial donations may be made to the Saint Louis Zoo. 
Family and friends can review and share stories, photos and condolences online at www.stlfuneral.com and follow details of this event and others in the community at www.facebook.com/stlchapelhill.