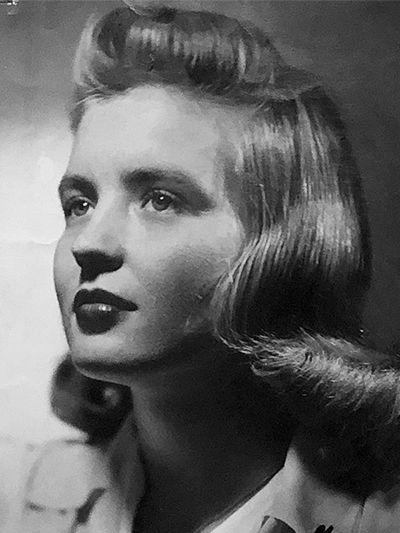 Thomas, Marian, a longtime Kirkwood resident, passed away on Dec. 5, 2019. She was 97. 
The daughter of Rudy and Ida Schoenbeck, she attended Beaumont High School, graduating with National Merit honors, and then went to Washington University on a two year Scholarship from the St. Louis Women's' Group. She worked her way through two more years and graduated with a BS in Business Administration. She headed the Red Cross Drive during the War. While there, she met and married Harold A. Thomas Jr., an attorney, with whom she had three daughters. 
A 25-year volunteer with KMOX Call For Action, she was an advocate for people having conflicts with contractors. She served over 50 years with Delta Gamma Center for the Visually Impaired.  She sang with the Sweet Adelines and loved maps, knitting and traveling the world with Elder Hostel. 
Marian had a heart for widows and often helped by giving resources or driving elderly ladies to church. 
She is preceded in death by her parents, husband, and sister Norma. Her children Laurie (Steve Smith), Tracy (Mike Miller) and Sara (Tim) survive her, as well as grandchildren Clayton (Fox) Smith, Brian (Chioma) Chukwu-Smith, and Elizabeth (Nick Amuchastegui),  one great grandchild Samuel, nieces Kathy and Phyllis and nephew Tiger. 
A celebration of Life is planned.  In lieu of flowers, contributions should be made  to Delta Gamma Center St Louis  (info@dgckids.org) or Marian's Widows Fund at McKnight Crossing Church (www.mcknightcrossings.org.)