The Webster Groves-Shrewsbury-Rock Hill Area Chamber of Commerce held its annual Heart of the Community Awards Dinner on Friday, Feb. 7 at Westborough Country Club. 
Invocation speaker Laura Arnold thanked attendees of the event, planned to honor "those who work tirelessly to improve our community." 
Master of Ceremonies Andrew Chao presided over the award ceremony. This year's honorees were: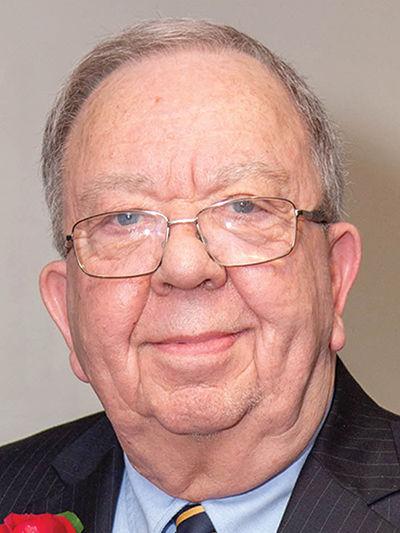 ROTARIAN OF THE YEAR
The Webster Groves-Shrewsbury-Rock Hill Area Chamber of Commerce Heart of the Community Rotarian of the Year is Treasurer Dick Peterson. 
Peterson has been with the Rotary Club of Webster Groves since 1988. He joined the club to get to know the community and its people. According to Chao, Peterson hasn't taken any days off since.
Peterson was nominated by former Rotary Club of Webster Groves President James Carlton.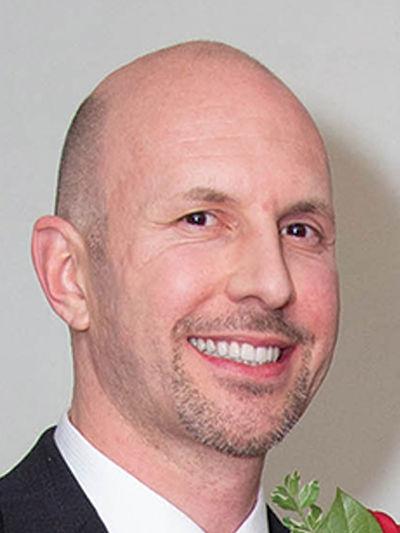 MASON OF THE YEAR
The Webster Groves-Shrewsbury-Rock Hill Area Chamber of Commerce Heart of the Community Mason of the Year is Nick Young.
Young and his wife currently reside in Alton, Illinois. Young is a board-certified holistic health practitioner, certified in functional diagnostic nutrition, hair tissue mineral and toxicology analysis, and corrective holistic exercise kinesiology.
Young is the CEO of his company and refers to himself as a "health coach."
Young is also the Senior Warden of Webster Groves Lodge No. 84 and is scheduled to serve as Worshipful Master for 2020-21. Young has had an active hand in planning and implementing many programs including the Webster Groves July 4th Parade (in which he served as marshal), the annual Mo-Chip Child Identification project, hosting community concerts on the Lodge lawn, providing barbecues at the St. Louis Area Suicide Prevention Walk and various other community festivals.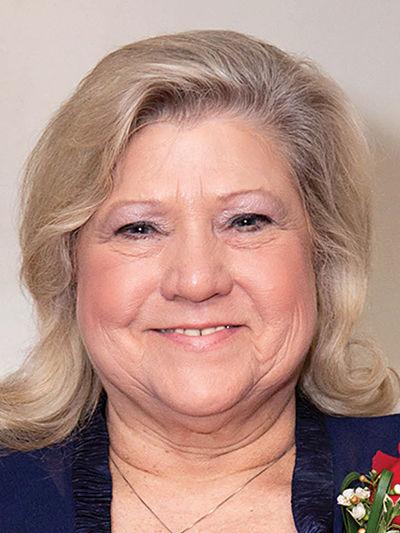 LION OF THE YEAR
The Webster Groves-Shrewsbury-Rock Hill Area Chamber of Commerce Heart of the Community Lion of the Year is Vicky Swederska.
"Lion of the Year" is a prestigious award given within Lions Clubs to members who go above and beyond to help their club and community. Though she now lives in Sullivan, Missouri, she and her husband, Mike, make the trip to St. Louis for all events and meetings.
Swederska is often found in the serving trailer during monthly barbecues in any weather.
Swederska served as Lions Treasurer and, during her tenure, helped the club recoup close to $20,000 in bank overcharges. As a result, at the end of the year, the club not only met its budget but was able to donate to charitable organizations like Nurses for Newborns, Mid-South Eye Care, BackStoppers, Midwest Braille and many more.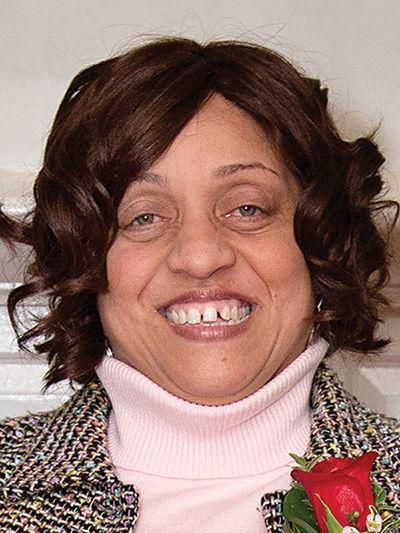 CITIZEN OF THE YEAR — ROCK HILL
The Rock Hill Citizen of the Year is Renae Enyard-Davis.
Enyard-Davis was raised in Rock Hill and recently returned to her hometown after spending 20 years in Atlanta as a real estate agent. 
She is an active member of the Crestvale Neighborhood Association and recently completed her term as the association's president.
In 2018, Enyard-Davis worked with the Rock Hill Community Development Commission to initiate a Shredding and Electronic Recycling Day. The inaugural event saw more than 100 participants, and the next year's event grew participation by 67 percent.
Enyard-Davis was selected as Citizen of the Year to honor her passion, dedication and hard work in service to her neighborhood and to Rock Hill.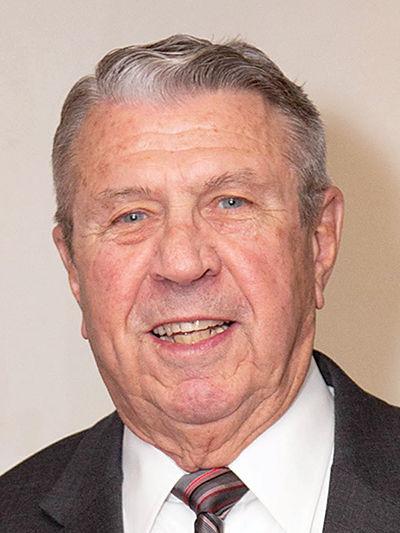 CITIZEN OF THE YEAR — SHREWSBURY
The Shrewsbury Citizen of the Year is Don Peters.
Peters is a military veteran, having served in the U.S. Army in its Battalion Staff, achieving the rank of an S-2 Sergeant. Since moving to Shrewsbury in 1966,  Peters has invested himself in his community.
He joined the local Knights of Columbus, volunteered at the local St. Vincent DePaul store and served as the local Cub Scout leader. He also invested himself in the local St. Michael's Parish, serving as the boys and girls youth basketball and soccer coach for many years. He also volunteered at the church on a regular basis in whatever capacity the church needed at the time.  
In the 70's, Peters was hired by Shrewsbury Mayor Robert Wehner to serve as the Plumbing Inspector for the City of Shrewsbury, a position which Peters retained for nearly four decades. Today, he still performs daily plumbing inspections for Shrewsbury and serves as the CERT Block Captain for Kenridge Lane, alongside Laclede Station Road.
Peters is often known as "The Unofficial Historian of Shrewsbury" due  to his ability to relate anything to Shrewsbury history.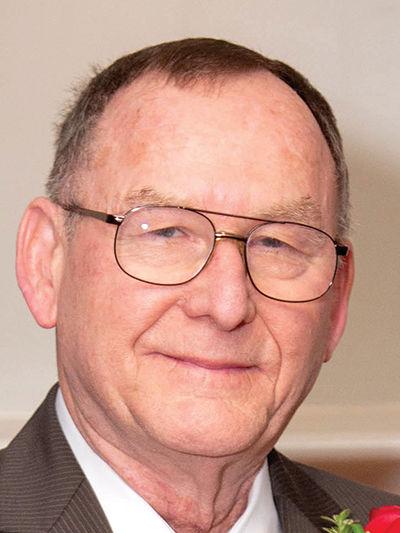 CITIZEN OF THE YEAR — DWIGHT BITIKOFER
The Webster Groves Citizen of the Year is Dwight Bitikofer.
Bitikofer has devoted much of his life to local journalism as publisher of the Webster-Kirkwood Times, South County Times and West End Word.
The Webster Kirkwood Times, under Bitikofer's leadership, is a major sponsor of the annual Old Webster Jazz Festival and has contributed to efforts such as Make a Difference Day and Community Days. 
Bitikofer's talents as a poet have brought enjoyment to many, as he reads his writings and often teams up with other local poets or musicians. He enjoys bringing this art form to community events.
Bitikofer is also a past president of the Webster Groves Chamber of Commerce in 1989.
It was announced recently that Bitikofer and his business partner Don Corrigan will be inducted into the St. Louis Media Hall of Fame, which recognizes "legendary news reporters, editors, broadcasters, managers, producers and advertiser" for their "significant contributions to print and broadcast journalism."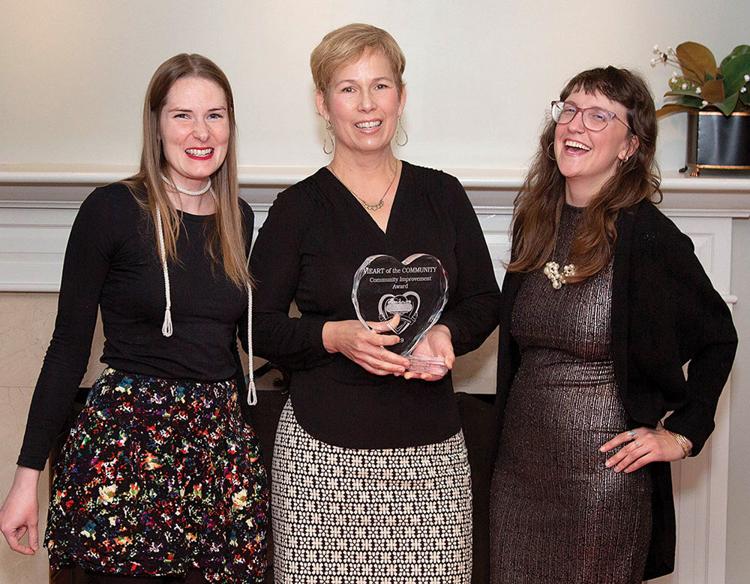 OUTSTANDING COMMUNITY IMPROVEMENT AWARD
The Webster Groves-Shrewsbury-Rock Hill Area Chamber of Commerce Heart of the Community Outstanding Community Improvement Award went to Maypop Coffee & Garden Shop, 803 Marshall Ave. in Webster Groves.
Since opening, Maypop Coffee & Garden Shop has become a meeting hub for area residents. The space attracts community members with plant products, coffee and baked goods and an intimate environment. 
The business is credited with jump-starting the revitalization of the Marshall Avenue corridor.
OUTSTANDING NEW CHAMBER MEMBER AWARD
The Webster Groves-Shrewsbury-Rock Hill Area Chamber of Commerce Heart of the Community Outstanding New Chamber Member award went to Gerard Schmidt.
Schmidt is credited with quickly becoming a key component of the inner workings of the chamber. He serves as an ambassador and delivers welcome bags to new members.
Schmidt worked on the Golf Committee as chairperson and was inducted onto the Board of Directors in October 2019. 
He volunteered his time during the Santas on the Loose 5K run and set up bananas and water for runners.
Schmidt was unable to appear at the event.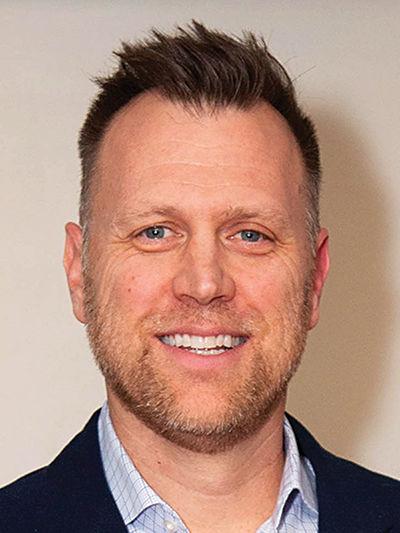 OUTSTANDING  BUSINESS PERSON AWARD
The Webster Groves-Shrewsbury-Rock Hill Area Chamber of Commerce Heart of the Community Outstanding Business Person Award went to Joel Svoboda.
Svoboda and his team are deeply rooted in Webster Groves and the surrounding communities. He has been helping clients with residential real estate needs since 2003.
Svoboda and his team joined Circa Properties in 2013 and helped the independent brokerage firm open its doors in Webster Groves.
He was named a Top 20 Agent in the Greater St. Louis area and surrounding areas, and a Top 5 Agent in the Central Corridor (including Webster Groves, Kirkwood, Glendale, Rock Hill and Shrewsbury).
Svoboda has earned over $70 million in sales since 2013 and is a nine-year recipient of the Client Satisfaction Award from St. Louis Magazine.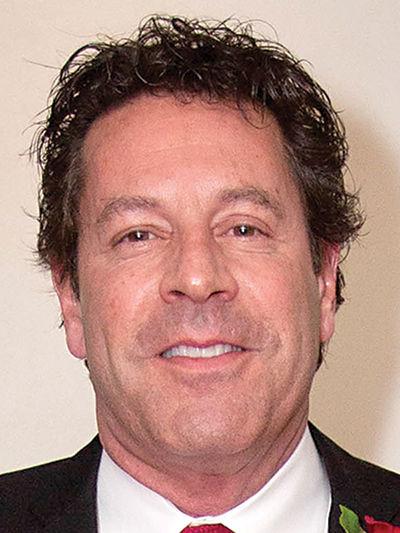 OUTSTANDING BUSINESS AWARD
The Webster Groves-Shrewsbury-Rock Hill Area Chamber of Commerce Heart of the Community Outstanding Business Award went to Allen Outdoor Solutions.
Owner Steve Allen donates his time to a variety of organizations in town, including the Chamber of Commerce as an ambassador. Allen Outdoor Solutions recently moved its offices to 7219 Weil Ave. in Shrewsbury.
Chamber member and nominator Tim Hebel said that Allen has great character and served as a role model for him. Hebel's lessons learned from Allen include the "fair, classy and community-minded way he runs his business," as well as his "generous spirit."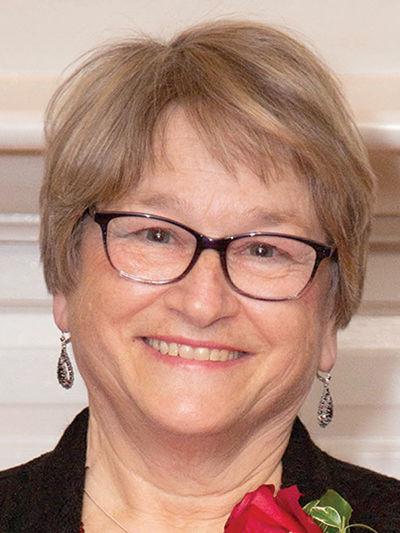 HEART OF GOLD AWARD
The Webster Groves-Shrewsbury-Rock Hill Area Chamber of Commerce Heart of the Community Heart of Gold Award went to Jeanne Samson.
Samson was nominated for the Heart of Gold Award, which is given to an exceptional volunteer or nonprofit organization, because of her extensive community-minded activities. 
Samson was one of the original Rec Leaders when the Webster Groves Recreation Complex was constructed in 1994. She served as the Safety Camp Director for the City of Webster Groves for 22 years, soliciting unpaid junior counselors and improving the program, ensuring that approximately 1,200 4- and 5-year olds were better positioned to protect themselves against dangers in the present world.
Samson is active in Holy Redeemer Church, serving as Eucharistic minister and providing St. Patrick's casseroles once per month to underprivileged individuals. She retired a few years ago after 27 years of teaching preschool at Webster Groves Presbyterian Church, where she continues to volunteer teach on occasion. She also volunteers once weekly in a classroom at Avery School.
She is also active in the Webster Groves Garden Club, assisting with plant sales. She also creates stained glass pieces and trellises to give or donate to individuals or organizations.