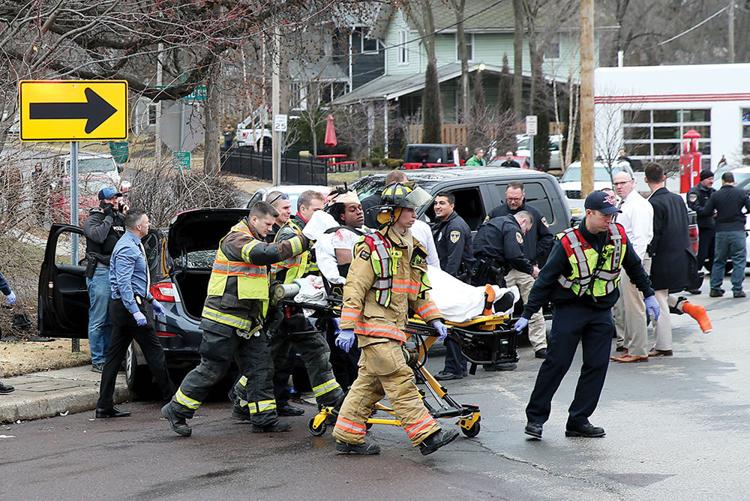 A 20-year-old man is facing multiple felony charges – including involuntary manslaughter – following a crash on Tuesday, Feb. 4, at Big Bend Boulevard and South Gore Avenue in Webster Groves.
The involuntary manslaughter charge relates to a female passenger in his vehicle who was determined to have suffered a miscarriage as a result of the crash.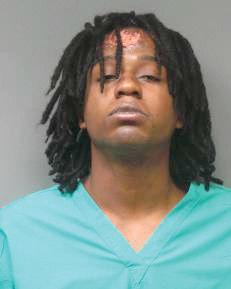 Marlon Jahkem Hall, a resident of Overland, fled a police traffic stop shortly after 1:30 p.m.  near the intersection of South Rock Hill Road and West Glendale Avenue. Hall had outstanding warrants, according to Lt. Andy Miller of the Webster Groves Police Department. 
Miller said Hall then proceeded eastbound on Big Bend Boulevard where he rear-ended a vehicle at the railroad crossing near Gore Avenue. His vehicle then crossed the center line and struck a second vehicle near Baker Avenue. 
Hall was apprehended at the scene, and authorities located a semi-automatic handgun in the vehicle, according to Miller.
Miller said Hall and a female passenger in his vehicle were transported to the hospital by ambulance. The other drivers refused medical attention at the scene. 
"It was later determined that the (female) passenger suffered a miscarriage due to trauma received during the accident," he said.
Miller said further investigation is pending, but that warrants for Hall have been issued on charges of involuntary manslaughter, resisting and fleeing a traffic stop by fleeing and creating a substantial risk or serious injury or death to a person, and property damage. 
Hall's bond was set at $200,000 cash only.