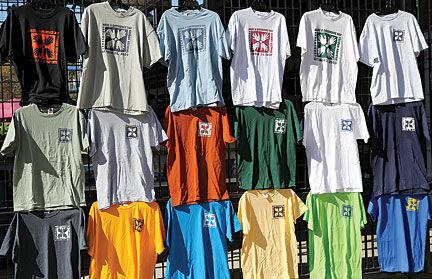 The Webster-Kirkwood Times will once again hold its annual "One-Stop Charity Drop" on Make A Difference Day, Saturday, Oct. 27.
Make a difference in the community by donating to local organizations from 9 a.m. to noon at the Webster Groves Recreation Complex, 33 E. Glendale, in front of the Aquatic Center.
Organizations are requesting the following items:
The APA of Missouri:
• Children's books about animals; stuffed dogs, cats and bunnies; new white athletic socks (for cat toys); long-shredded paper; cat scratchers (cardboard or posts); metal bowls; leashes; dog collars; neck scarves for dogs; durable dog toys; wash cloths; hand towels; dog and cat toys; pooper scoopers; pet wipes/baby wipes; Ziploc bags (snack and sandwich size); dog shampoo and conditioner (not flea & tick); 55-gallon trash bags; paper plates; soda flats; paper towels; laundry detergent.
Charity Sharity:
• Fabric (cleaned and folded); yarn; batting; fiberfill; sewing notions, tools or equipment, including sewing machines.
Christian Family Services:
• Children's books, diapers, baby wipes.
Nurses for Newborns:
• Diapers of all sizes, especially sizes newborn, 3, 4 and 5; diaper wipes; gently used/new clothing, size newborn-2T; baby food; baby and mom toiletries and hygiene products; cleaning products; maternity wear; bottles; pacifiers; baby toys; and equipment.
Webster Groves Lions Club:
• Eyeglasses and sunglasses
Webster-Rock Hill Ministries:
• Canned food such as vegetables, fruit, meat; personal hygiene products including toilet paper, soap, shampoo; feminine hygiene products.