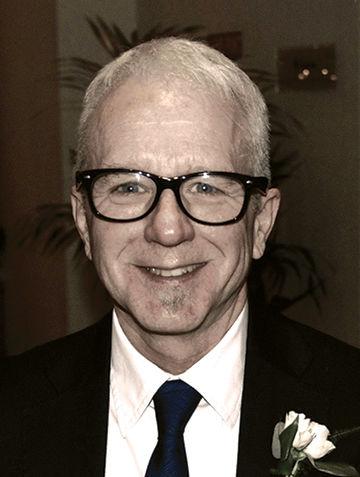 Carosello, Louis. Louie lived a life full of art, laughter, and mischief. He was the middle child and second son of Leo Carosello and Mary Epstein. He attended Webster Groves High School in the Class of 1969, where he met his wife, the love of his life, Madeline Carosello (Redel) and made friendships that lasted a lifetime. He graduated from Missouri State University in 1973. Soon after his 1974 wedding, Louie purchased an old house in Webster Groves that he spent 22 years working on with help from friends and family.
His first child, Mary Beth, was born in 1977, followed by Michael (1980) and Nicky (1983). The house on Ridge Avenue was alive with laughter and love. Louie decorated for every holiday — who can forget the coffin in the front yard on Halloween and the giant parade floats for 4th of July? He balanced his job at Busch Creative Services with volunteer work in Webster schools.
After his kids finished school, Madeline had the idea to move to Italy. Louie realized he had always had luck with Madeline's plans, so he packed up their home and embarked on his Italian adventure, for many years accompanied by his beloved dog, Suzi.
Louie passed away in Florence, Italy, surrounded by his children and wife. It was a good life and he will be missed. He is survived by his brother, Michael Carosello; wife Madeline; daughter Mary Beth (Michael Perman); sons Michael (Chelsea) and Nick (Shelly); and grandchildren Luciano and Lily Perman. A celebration of Louie's life will be scheduled later this year.