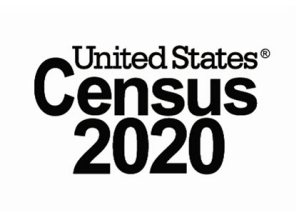 Area officials are concerned the 2020 census may be "down for the count" because of resident concern over COVID-19 and what the data might be used for in the future.
"The goal of the 2020 census is to accurately reflect the demographics of our communities, including every resident, regardless of citizenship status," said County Executive Dr. Sam Page. "Census participation is a critical tool to get federal funding and resources to historically marginalized communities."
Page stressed that responses to census questions cannot legally be used against individuals in any way. Responses are confidential and protected by privacy laws. The census form does not ask about citizenship status. No other government agency, including ICE, law enforcement, housing authority, or courts, can access any individual's census answers.
Kirkwood Mayor Timothy Griffin and Webster Groves Mayor Gerry Welch urged residents in their communities to cooperate with census takers.
"Many people are unaware how critical it is to participate in the census count," said Welch. "Since this data are collected just once every 10 years, there are many financial, legislative, and other decisions that will be impacted by the census count for Webster Groves and for St. Louis County."
Griffin echoed Welch, noting that the St. Louis region is the economic engine for Missouri, so he said it is vitally important that a complete and accurate count take place in the 2020 census.
"That's why promoting the census has been important for Kirkwood," said Griffin. "We want to be sure that the region receives all the necessary federal and state resources to improve upon our education, infrastructure and public health systems and make sure that all people are counted since the apportionment of seats in the U. S. House of Representatives is based on the census."
2020 Census Problems
Local census takers report that some residents are afraid to answer the door in the COVID-19 pandemic. They also report some expressions of paranoia because of the current political climate with the 2020 elections looming.
This paranoia has ranged from data collection being used against immigrants, to data being used by the so-called "Deep State" for malevolent political purposes.
Missouri State Rep. Deb Lavender, D-Kirkwood, has joined the chorus of local officials defending the census. She said residents need not be paranoid over census takers coming to the door or fearful that census data could be used for the wrong purposes.
Lavender was critical of President Donald Trump's recent statements that he will stop the census processing early. She said it was also not productive for him to say census data could be used for tracking undocumented immigrants, and she added that this would be illegal.
Census At Critical Point
Census takers in St. Louis County are now following up with households that have not yet submitted responses prior to the Sept. 30 deadline, according to Page. He said participation in the 2020 census is crucial for the diverse communities represented by St. Louis County.
The St. Louis region has the third-fastest growing foreign-born population in the United States — including more than seven percent of he county's residents. Concerns in immigrant communities regarding participation have in the past led under-representation in the census.
"The census counts the entire U.S. population, so we can form a more perfect, and representative, union. This is especially important in our county, as we are made stronger because of the diverse communities here," said Kenny Murdock, director of Diversity, Equity & Inclusion for St Louis County. "All backgrounds, origins, and identities are encouraged to be counted. "
Households can respond up to Sept. 30, by completing the questionnaire by mail, responding online at 2020census.gov, or by phone at 844-330-2020.
"Current self-response rate in St. Louis County is doing well at more than 74 percent, but we must do better, especially with what's at stake," said Ethel Byndom, St. Louis County Census Coordinator. "Responding to the 2020 census is so important as census funding will be pivotal in helping us to rebound in a post-Covid-19 economy."
Webster-Kirkwood Census
Kirkwood's Mayor Griffin explained that residents may not be aware of the import of census numbers on local services and the business climate in the St. Louis suburb.
"As a full-service municipality that operates our own sanitation, water, and electric utilities, the census aids the city's long-range planning to provide quality services to residents," Griffin said. "The 2020 census also serves as a comprehensive data source for businesses seeking to expand and market their products and services to communities where their businesses can thrive, such as Kirkwood."
Welch said that if there is one action that every Webster Groves resident can take to contribute to the financial and legislative health of the city, it is to participate in the census. She cited the census impact on sales tax for the city.
"Webster Groves is a pool tax city, so the share of the pool that will go to Webster Groves for the next 10 years is based on the population count for this year," Welch said. "Every person counted in our city provides a per capita share of the pool.
"Over 10 years that could amount to well over $1,500 per person. Adding other per capita distributions could bring that close to $2,000 per person," said Welch. "Participating in the census is the easiest way to provide needed revenue for essential public services such as fire and EMS."
Welch noted that accurate census data also are of critical importance to legislative representation. Boundaries for legislative districts are drawn based on population counts. So, a valid count is essential to ensure accurate representation at both the federal and state levels.