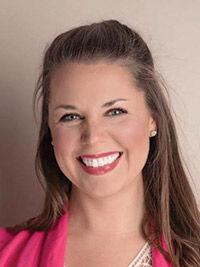 Marble Wellness has been providing therapy services since 2018, but even more so over the past year given the pandemic.
"This past year has really impacted the counseling profession," Marble Wellness owner Stephanie Korpal said. "So many people have grown comfortable with virtual therapy, so we can reach more clients and make it more convenient. But because of so much screen time, our practice also offers park therapy, which has been a big hit."
Korpal started the practice in August 2018 after leaving the nonprofit world. The Marble Wellness team includes therapists Nicole Rhodes, Lynne Short and Michael Salinas; and client and project coordinator Kim Ritchie. The practice offers therapy for children, teens, adults and couples.
"In addition to being able to treat anxiety, stress, depression, and challenges from life transitions, the staff members have specific backgrounds and clinical trainings that make them especially strong clinicians and allow us to serve so many community needs," Korpal said. 
Rhodes specializes in grief and chronic illness, Short specializes in maternal mental health and play therapy, and Salinas specializes in couples counseling, eating disorders and teen therapy. 
"We love the deep relationship we get to build with each client," Korpal said. "It is humbling to partner with people in such a unique way, and then to watch them grow, heal and start to live their lives  in the way they've been longing for ... it's remarkable."

301 Sovereign Court, Suite 115
636-234-3052