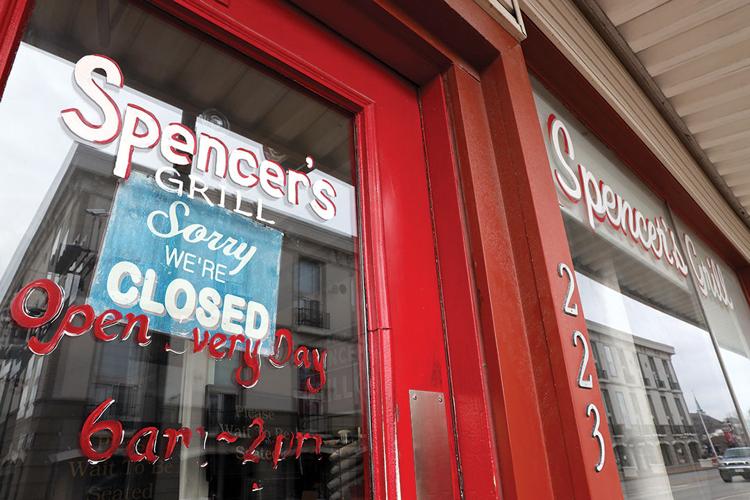 The ongoing coronavirus pandemic is causing restricted access or closures of many area schools, city governments, medical facilities, retirement homes, businesses and more.
Area Schools Closing
All school districts in the St. Louis region have announced an extended school closure starting this past Wednesday, March 18, with a preliminary end date of Friday, April 3. This includes the Kirkwood, Webster Groves, Affton and Lindbergh districts. Typical of district announcements was that of Kirkwood schools:
"While the decision to close our school district was extremely difficult, we believe it is in the best interest of our students, families, and community. The decision was made in consultation with local health organizations, local government, and other area school districts. We must all come together to help prevent the spread of COVID-19 and support our students, families and community members."
Area private schools have announced similar closures. The St. Louis Catholic Archdiocese also announced school closure starting this past March 18. The Archdiocese has plans to resume school on April 6.
High School Sports
The Missouri State High School Activities Association cancelled the semifinal and championship boys and girls basketball games that were scheduled for March 21-22 in Springfield, Missouri.
Six teams from the St. Louis area qualified to play in Friday's semifinals. On the girls side, Kirkwood High School and Hazelwood High School had advanced to play in the Class 5 semifinals, as had three-time defending Class 4 champ Incarnate Word.
In the boys tournament, Vashon qualified in Class 4 while Metro Catholic Conference rivals CBC and Chaminade were in the Class 5 semifinals.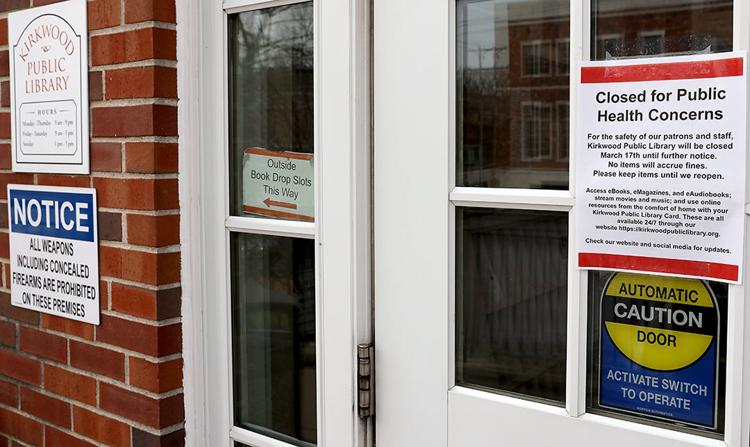 Local College Closings
St. Louis Community College, including the Meramec campus in Kirkwood, will take measures for the health and safety of students with an extension of the regular spring break through much of March with classes resuming on March 30. These plans are subject to change.
Webster University announced that it is moving all classes online for a three-week period in an effort to halt the spread of COVID-19. The decision, applies to all Webster University classes at non-military U.S. Locations and the Vienna, Austria campus, will move classes online until April 3.
"Webster University continues to monitor the pandemic globally, and will provide updates on the status of other international campuses in our network as situations change," said President Julian Schuster. "Dates for transitioning courses back to in-person instruction are subject to change in collaboration with local public health authorities."
City Halls and Facilities
Kirkwood. City Hall remains open. All municipal court sessions have been canceled through March 29, with the next scheduled court date April 7.
Kirkwood's Amtrak Train Station has reduced operation hours. The station will be open 45 minutes prior to westbound departures and 30 minutes prior to eastbound departures. Amtrak has notified the city that effective Monday, March 23, the departure time of the morning train heading westbound will change from 9:44 a.m. to 8:44 a.m.
Webster Groves. City hall remains open. However, it's not known when municipal court sessions will resume. Notices will be sent out as rescheduling of court sessions takes place. The city's recreation complex is closed until further notice. The city council candidate forum scheduled for March 25 has been canceled.
Shrewsbury City Hall and the city's administration desk and parks desk will remain open for business purposes only. Permitting, licensing, occupancy permits and the transaction of basic business will continue. Board and commission meetings are canceled until further notice. All sanctioned group activities have also been canceled.
Glendale City Hall remains open. Des Peres City Hall remains open and Rock Hill City Hall also remains open. All cities have canceled activities through March that might attract substantial numbers of participants.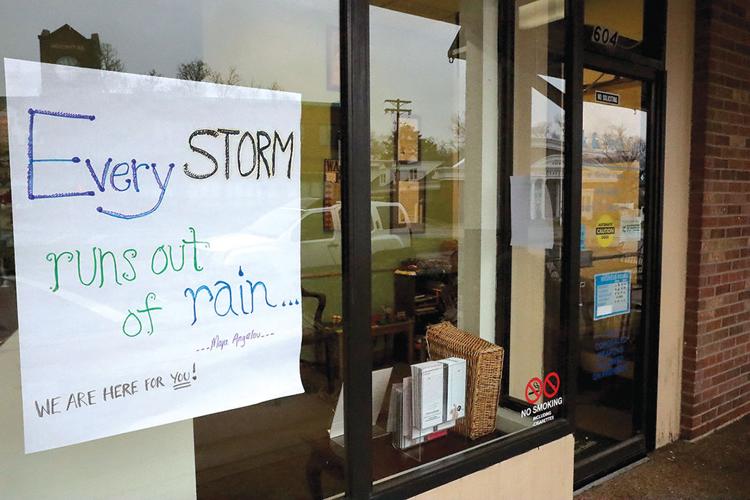 Business Activities
Both Kirkwood-Des Peres Chamber of Commerce and the Webster Groves, Shrewsbury, Rock Hill Chamber of Commerce have offered to reach out to area businesses that are suffering an economic downturn from the current pandemic crisis.
The two chambers are offering their websites as a way to get out notices of operation changes, hour reductions and activity cancellations. A number of lunch meetings and chamber events for March have been canceled and the websites should be consulted.
Local restaurants and bars have suffered from the cancellation of sporting events, most recently St. Patrick's Day events, banned public gatherings and limits on crowd sizes at any one location.
County Executive Sam Page signed an executive order Tuesday requiring all restaurants and bars in St. Louis County to institute social distancing. Starting by Friday, March 20, all restaurants and bars must start serving customers only through delivery, carry-out, curbside, or a drive-through.
"Social distancing is the new reality," said Page. "This practice needs to be part of our daily habits, including how we enjoy dinner out. I appreciate all the entrepreneurs who will use their creativity to support our region's health during this critical period."
Of critical importance at this time is the availability of groceries and information regarding changes in store hours.
Schnucks stores have reduced hours and will now be open daily from 6 a.m. to 10 p.m., the grocery store chain announced Monday, March 16. Schnucks officials said the temporary reduction in hours will allow the company and employees to focus solely on store cleanliness and product.
Beginning last Sunday, all of Walmart's more than 4,700 U.S. stores reduced hours to 6 a.m. to 10 p.m. until further notice. The company said the shortened hours will help employees restock shelves overnight and clean stores.
Health Care Facilities
BJC HealthCare, Mercy and SSM Health, as well as the state and local health departments, are working together to address the pandemic. Mercy opened a drive-through COVID-19 test site on March 14. They are only testing people who have a fever of at least 100.4 degrees and respiratory symptoms including cough or shortness of breath.
The drive-through location is at the Mercy Virtual Care Center, 15740 S. Outer Forty Road in Chesterfield. Anyone seeking a test must call Mercy's COVID-19 Clinical Support Line at 314-251-0500 before arriving.
Missouri Department of Health and Senior Services (DHSS) has activated a statewide public hotline for citizens or providers needing guidance regarding COVID-19. The hotline number is 1-877-435-8411. It is being operated by medical professionals and is available 24 hours a day, 7 days a week.
For basic questions involving COVID-19, refer to the guidance and recommendations that are being disseminated by the Centers for Disease Control and Prevention at www.cdc.gov/coronavirus/2019-nCoV/index.html.
St. Louis County Department of Public Health is urging all residents to practice "social distancing." Centers for Disease Control (CDC) defines this as "remaining out of congregate settings, avoiding mass gatherings, and maintaining distance (approximately 6 feet or 2 meters) from others when possible."
Residents experiencing symptoms of fever, cough, and difficulty breathing, should contact the St. Louis County Health Line at (314)615-2660 with their concerns. Those who have reason to believe they have encountered a person infected with COVID-19 should also utilize that number.
Retirement Homes
One of the most painful aspects of the coronavirus crisis involves restrictions on access to older loved ones who must have extensive care. Seniors are especially vulnerable to the impacts of the coronavirus.
Bethesda, which operates several locations for seniors in the Times area, is restricting visitors (except for end-of-life resident visits) to its nursing homes and assisted living communities until otherwise indicated by Centers for Medicare and Medicaid Services.
The same is true for all nursing homes and assisted living homes. As of March 13, CMS advised that no visitors (except those conducting end of-life visits) would be allowed in the skilled nursing and assisted living communities.