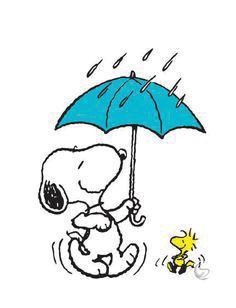 This month's Buzzing Love story is more proof that while we may not know the names of strangers who so generously offer their kindness, we often still remember them — not just years, but even decades later. Take this story from Kirkwood resident Barbara Byrd, for example ... 
"This happened in 1996, when my children were very small — three years old and less than a year. It was mid-summer and we had gone to GrandPa's in Shrewsbury for some shopping. When we entered the store, the weather seemed fine, but by the time we had checked out and were ready to leave, a summer storm had blown in. I was standing at the door with a cart containing several bags and one baby, and a three-year-old holding my hand, watching the pouring rain and wondering how I was going to get everyone and everything to the car.
I asked the cart attendant if they had an extra umbrella I could borrow — he said they didn't. At that moment, a woman entered the store and, seeing my predicament, offered me the use of her umbrella. I thanked her and said I would get everyone and everything to the car, then pull up to the front of the store and return her umbrella. She said no — that she would walk with me to the car.
We put my three-year-old in the cart with everything else and started out in the rain. This wonderful woman held her umbrella over my kids and waited while I got everyone situated before returning to the store for her shopping. I'm sure I thanked her at the time. 
Even now, 25 years later, I still remember her random act of kindness, and in her name (which I don't even know — she's just the Nice Lady at GrandPa's) I try to pay it forward. I also say a prayer for her, hoping that she is well and happy. 
I currently teach preschool, and we focus a lot on kindness. We have a "Kindness Tree" on a wall in our room. When we see someone being kind, we add a ribbon to the tree. The one rule is that kids cannot tell on themselves — they can only tell when someone else is kind.
We need to hear more stories of kindness. I truly believe that the kind people outnumber the unkind people in this world — the Nice Lady at GrandPa's taught me that.
I believe that, too. It's also exactly what Buzzing Love aims to do — share stories and acts of kindness in hopes of encouraging others to join us in spreading more love. 
For more information about joining the Buzzing Love movement, visit www.buzzinglove.org or find Buzzing Love on Facebook (@BuzzingLove)and Instagram (@buzzing_love). We also encourage you share acts of kindness with us via the hashtag #buzzinglove. Better yet, drop me a line at jmowers@timesnewspapers.com or give me a buzz at 314-968-2699 and let me know when you spot kindness in our communities.