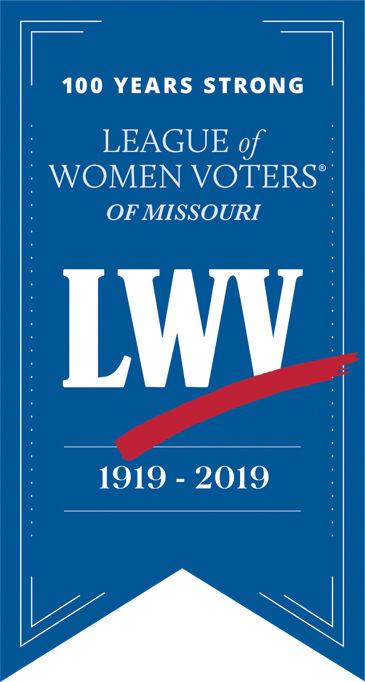 The League of Women Voters of St. Louis will hold a 100th Anniversary Gala at the Sheldon, 3648 Washington Avenue, on Wednesday, Nov. 13.
The League was established on Nov. 13, 1919, almost a year before American women won the right to vote. Two of the first Leagues in Missouri were founded in Kirkwood and Webster Groves. League unit meetings are still held regularly at the First Congregational Church in Webster Groves.
The gala is one of several events and projects included in the League's two-year anniversary celebration. From marching in parades to a mass distribution of suffragist bookmarks at area libraries to educational events and presentations, the League is sharing the story of women's suffrage movement.
The celebration will continue into August 2020, recognizing the 100th anniversary of the ratification of the 19th amendment, giving women the right to vote.
A League of Women Voters was first proposed at the Jubilee Convention of the National American Woman's Suffrage Association in St. Louis on March 25, 1919. After Missouri approved the 19th Amendment in July, delegates to the state convention voted to become the League of Women Voters of Missouri (LWVMO). St. Louis civic leader Edna Gellhorn was named the first president.
The League of Women Voters of the United States was founded on Feb. 14, 1920. The suffragists won the 75-year battle to give women the right to vote several months later in August 1920.
The St. Louis League's Citizenship School taught women about citizenship, suffrage history, public speaking, parliamentary law, and publicity. More than 450 women paid to attend these classes in 1919 alone.
The League of Women Voters of Metro St. Louis continues to educate and empower voters as a non-partisan, non-profit political organization. The League registers voters, moderates candidate forums and provides non-partisan voter information.
For more information, call 314-961-6869 or go to the League website at www.lwvstl.org.