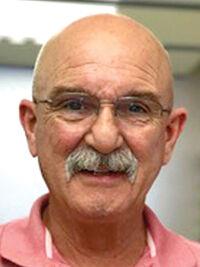 Barnett, Larry M. Oct. 9, 1947 - Aug. 12, 2022.
Larry M. Barnett, age 74, passed away on Aug.12, 2022, in San Antonio, Texas. Larry was born on Oct. 9, 1947, in Orange County, California, to Lois C. Barnett and Elvis K. Barnett.  At age 3 months, his family moved back to Kirkwood, Missouri, where he resided until 1998, when he and his wife, Sharon, moved to San Antonio. 
Larry obtained his BS in administration of justice in 1973 and worked as a police officer in Kirkwood for six years. In 1975, Larry received a master's degree in social work. He worked first at Western Electric and then AT&T in management for approximately 30 years. After Larry retired from AT&T, he earned a teaching certificate and taught elementary school for 12 years. 
In the last 35 years, Larry has been constantly in service to others and leaves behind many grateful and loving family and friends. Larry enjoyed traveling.  He is remembered for being kindhearted, thoughtful, smart and quick-witted with a great sense of humor. 
He was preceded in death by his parents, Lois and Elvis Barnett; and his daughter, Melony Barnett.  Larry is survived by his loving wife of 25 years, Sharon Barnett; his son, John Barnett; his stepdaughters, Alexandria Hambrick (husband Patrick Hambrick), and Lauren Thomas (husband Jeremy Thomas); his cherished grandchildren, Camille Norton, Mason Barnett, Hayden Barnett, Devin Barnett, Ivan Barnett, Sonjah Ferguson, Miles Ferguson, Holden Rebstock, Leland Hambrick, Aiden Thomas, Kaylee Thomas, and Reiner Thomas; and great-granddaughter, Flora Sanders.  
He is also survived by his sister, Sheila Haverman (husband Frank Haverman); brother, Jack Barnett (wife Terry Miller); brother, Kelly Barnett; and his nieces and nephews.
The family is honoring Larry's wish to have no services. In his memory, donations may be made to the American Lung Association.
You are invited to sign the Guestbook at www.porterloring.com.
Arrangements with Porter Loring Mortuary North, 2102 North Loop 1604 East, San Antonio, TX, 78232 — 210-495-8221.