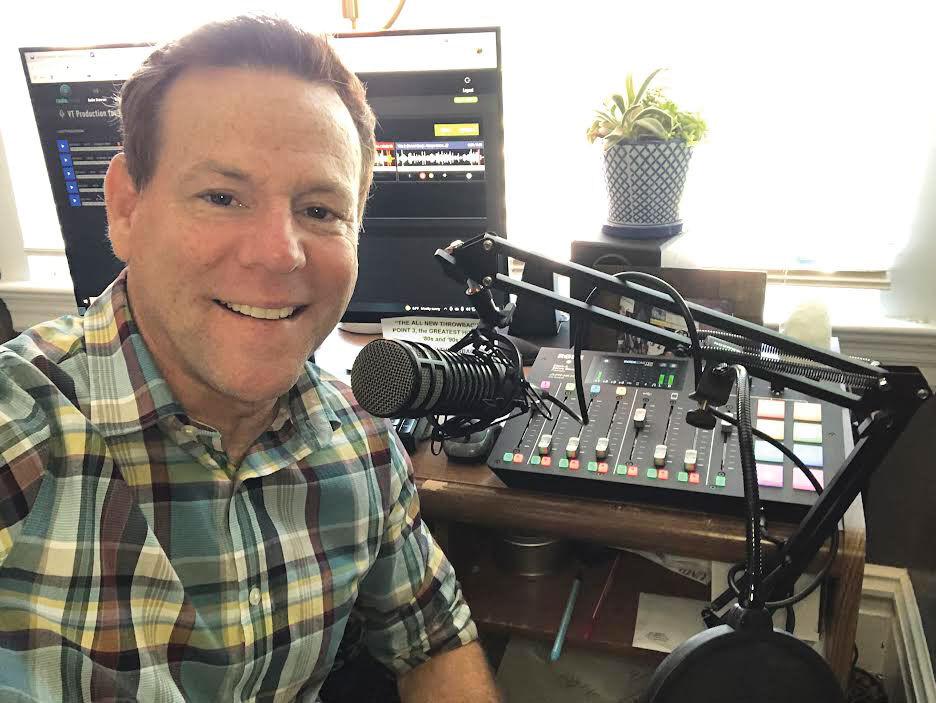 Paul Cook is a prime example of making lemonade after life gives you lemons. The Kirkwood resident and longtime St. Louis radio personality found himself laid off during the pandemic and his family dealing with COVID-19 after his lengthy health battles.
The two-time survivor of colorectal cancer and former drug addict now has a new syndicated radio show and a podcast, and continues to speak publicly about addiction. He has been a "sober coach," helping people deal with addiction and anxiety, since 2004. Today, he focuses on "Resilience, Reinvention and Substance Misuse" as a keynote speaker and author. 
As someone who trounced cancer for the second time in three years, he said "overcoming" is his new obsession.
"I want to create a resilience movement in the wake of the coronavirus pandemic," he said.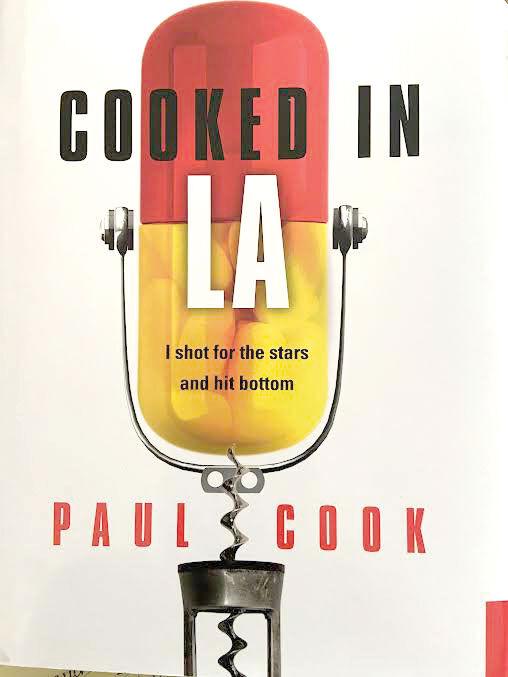 A Life in Radio
Resilience is something Cook knows well. After being laid off from St. Louis contemporary hits radio station Y98 FM after 22 years, he filled in around the dial, was in talks with various stations about job opportunities and built a studio in his new Kirkwood home, where he moved with his wife and two daughters in August 2020.
"A few months after the big move, I was let go," he said. "During the pandemic, radio at Y98 went from fun on the air with buddy Lance Hildebrand with number one ratings to being alone on the air in small home offices in pajamas, and no interaction with Lance or any listeners. It's challenging to sound like you are the host of the party that way."
Cook has since landed at NewsTalkSTL.com as a fill-in host, and the station runs his weekly non-political podcast, "Paul Cook Talks," from 5 to 6 p.m. on Saturdays and Sundays.
"Human beings need connection —we need to talk and be heard," he said. "I love being able to do that. When folks get to share, they light up. I want to make sure people know they are being heard."
The new conservative talk radio station, which began in August at 101.9 FM, can also be heard on 99.1 HD3 and broadcasts from the old Emmis/KSHE studios in the Powerhouse at Union Station.
In late December, Cook will be the morning host of a new 24-hour format launching nationwide. It's called "Throwback Nation: The Best Hits of the 80s and 90s" and will be syndicated. No word yet on whether a local station will carry it. His podcast is available on Anchor, Spotify and other platforms. 
Battling Addiction and Cancer
Before his 19 years as the afternoon drive-time host on Y98, Cook spent three years on the evening shift before moving to Los Angeles, where he was on the air at KYSR. 
Caught up in substance abuse during those early years, he wrote his book, "Cooked in LA," on his first years at Y98 and the year in California. Published in 2009, the book covers three years of his life spent self-medicating.
"The book is about leading up to my first daughter, and mostly dealing with anxiety and substance abuse, trying to make it in radio and TV," he said.
Cook has made it his mission to share his experience of substance abuse recovery.
"I wanted to reach as many people as possible," he said. "During the past 16 years, I have talked to thousands of people as a speaker, author, sober coach and as a radio/TV broadcaster."
Cook also does outreach on his website, www.PaulCookTalks.com. Throughout the pandemic, he created online courses, gave virtual speeches and coached parents in helping their kids.
"Being canceled on the radio gave me much more time to concentrate on my passion of supporting parents in helping their kids stay clear of drug experimentation," he said. "I draw on my personal story and time spent in the schools and recovery centers to help parents be more effective raising kids who don't experiment with substances."
In 2016, at age 45, Cook was diagnosed with stage three colorectal cancer. He underwent 12 rounds of chemotherapy and radiation treatment, and had two surgeries. At the one-year checkpoint, a new cancer was found, which led to more surgery. Cook has been cancer free since March 12, 2019.
"I have been given a gift," Cook said of his survival.
Talking To Parents About Substance Abuse
Cook has partnered with Chestnut Health Systems on several mental health projects. The group runs live segments on its Facebook page called "Parent Talk With Paul." 
Cook also offers several e-books on his website and has worked in classrooms for years as a member of Supporting Teens At Risk. In 2013, the National Council on Alcoholism and Drug Abuse recognized Cook with its "Gateway Award" for presenting his message of recovery to communities.
"It sounds crazy, but when today's parents think back to their childhood, they actually have more in common with their great-grandparents than with what the average kid deals with today," he said. "Why? Incredibly potent drugs, the computing power of smartphones, social media, instant grades and the anxiety of COVID.
"There is much more substance abuse from kids and parents during COVID. So much more anxiety," he continued. "I wanted people to know the normal pressures they put on themselves and their kids should be eased during this time. The constant pressure and expectations we feel create so much sickness and eventual heartbreak during even normal, non-COVID times."
Cook said drug use has shot up during the pandemic, and that parents should be ever-aware of the prevalence of Fentanyl abuse.
"Drugs have always been dangerous and deadly, but this reality about Fentanyl is being proven every day, sadly. And it only takes once," he said. "Now it's taking lives after being put in counterfeit Xanax and other benzos, as well as opiates.
"I hope self-isolation from COVID showed us how important it is to try and do something to develop yourself each day," he continued. "Showing up for yourself in that way is one of the most important things you can do for your kids as well. It sets a great example for the future."
To further help kids and teens, Cook created a comprehensive online course that takes parents through the process of helping their children avoid drug experimentation. The course, "Arm Your Child To Be Drug Free With 5 Simple Actions," has reached over 800 students in 71 countries.
"It's my goal to reach a million parents to support them in knowing they are doing all they can to keep their kids safe from risky behavior," Cook said.