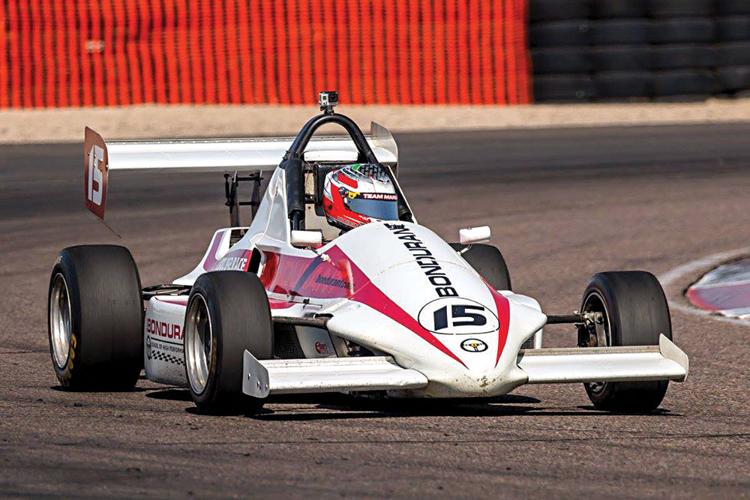 Auto racing's rising open-wheel star and Kirkwood High School student Spike Kohlbecker has been named a semifinalist for the prestigious Team USA Racing Scholarship, which could help take his racing career even further.
At 16 years old, Kohlbecker has driven farther – and faster – than most people ever will. A competitive kart racer since the age of 5, the teenager recently transitioned to competitive open-wheel (Formula Ford/F1600) car racing, and is thrilled to be among the scholarship semifinalists Past recipients include five winners who have raced in the Indy 500.
"Being considered for the Team USA Scholarship is a dream come true," Kohlbecker said. "I am honored to be considered for this opportunity, and am fortunate to have the support of my family and my sponsors to help me continue to pursue my dream of winning the Indy 500."
Kohlbecker has already made the first cut from 10 candidates to six semifinalists, with two finalists to be selected later this year.
The scholarship provides opportunities for talented young American race car drivers, and covers the cost to represent the U.S. in two of the world's largest and most competitive races held in the United Kingdom – the Formula Ford Festival at Brands Hatch and the Walter Hayes Trophy at Silverstone.
It also provides introductions to influential figures within the motor sports world who can offer valuable advice and contacts within the field to help young drivers further their careers.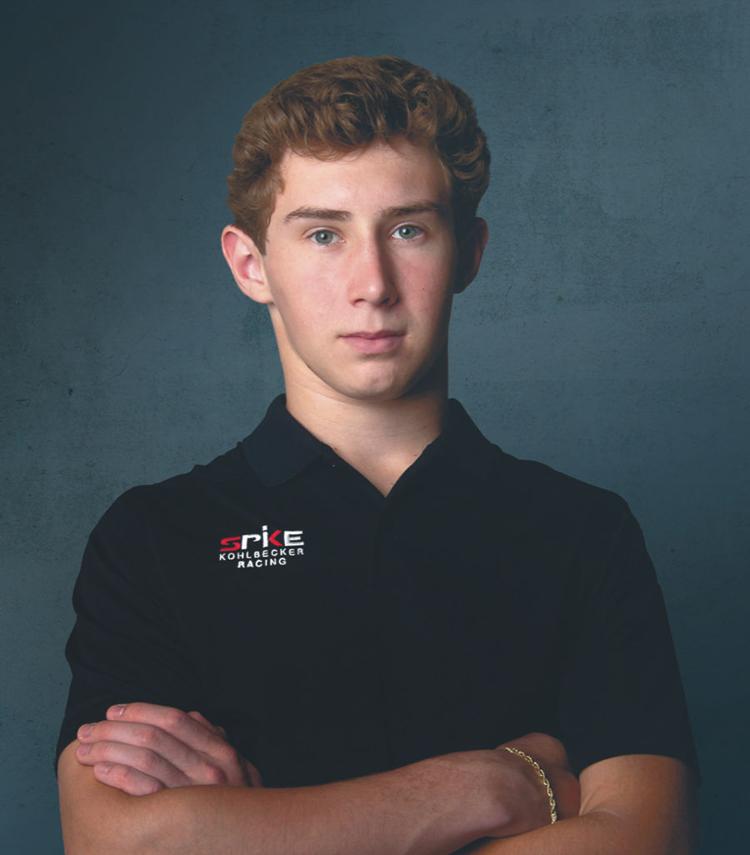 An Early Start
Kohlbecker got his start in local kart racing at tracks including the Gateway Kartplex at the World Wide Technologies Raceway in Illinois.
"I've been racing anything that has wheels – and a few things that don't – since I was 3 years old," Kohlbecker said. "My dad used to draw a chalk track in our driveway, and I would put on my red Superman cape and jump into my electric go-kart and do laps."
Since 2010, Kohlbecker has racked up countless local, regional and national wins and has been a factory-sponsored kart driver for St. Louis-based Margay Racing. He is also a driving instructor.
Kohlbecker started racing Formula 1600 open-wheel, open-cockpit cars in 2018. Pursuing that passion has taken him around the globe. Kohlbecker spent most of 2018 in Canada, where he scored multiple wins and several podium finishes. He also spent time in New Zealand, landing podium finishes there.
He now competes in the U.K. National Championship Series, where he has again scored multiple wins and is challenging for the U.K. National Championship. Kohlbecker is the first U.S. driver to score wins in both the Canadian and U.K. Formula Ford National Series championship events, an especially impressive feat for a 16-year-old.
His early success in open-wheel racing has earned him notice among top racers and officials in the field.
Balancing School & Racing
To pursue racing abroad while also continuing his course work at Kirkwood High, Kohlbecker is taking part in the Launch program, which is Missouri's program for course-access for districts and families in need of flexible, personalized learning options.
With the approval of and cooperation with Kirkwood School District administrators and faculty, Kohlbecker has become the first student in the state to take Launch's online program internationally. He is currently taking an accelerated course load while racing abroad.
Follow Kohlbecker's racing journey, at www.spikekohlbeckerracing.com.
Information courtesy of Spike Kohlbecker Racing