C-SPAN will feature Kirkwood student Zach Baynham's 2020 StudentCam winning documentary, "People Are People Are People," at 6:50 a.m. ET on Wednesday, April 15, and it will air throughout the day. C-SPAN is available locally through Spectrum.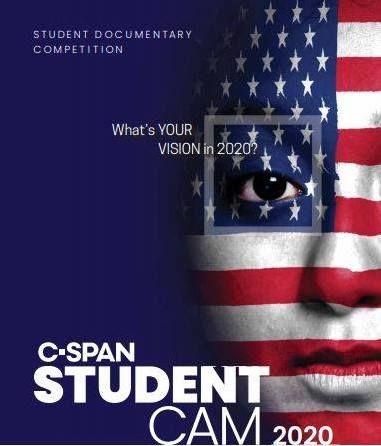 Baynham will also receive $1,500 as a second prize winner in the annual competition for his documentary, which is about equality for people with disabilities.
Two other Kirkwood students also earned recognition in the competition. Aleah Bingham will receive $250 as an honorable mention winner for her documentary, "The Descent of the Bird Population."
Kirkwood student Sofia Molitor will also receive $250 as an honorable mention winner for her documentary, "If 'Boys Will be Boys,' Girls Will be Sexually Assaulted."
The StudentCam competition invites middle and high school students to produce short documentaries about a subject of national importance. This year students were asked to address the following: "What's Your Vision in 2020? Explore the issue you most want presidential candidates to address during the campaign."
Nearly 5,400 students from 44 states across the country participated, an C-SPAN received over 2,500 submissions on a variety of topics including the environment and climate change, equality/discrimination, gun control, health care, and immigration.
"StudentCam provides a platform for young people to have their voices heard on the issues they are clearly passionate about," said C-SPAN's Director of Education Relations Craig McAndrew. "This year's entries reflect remarkable research and production values and feature a wide range of interviews with elected officials and experts. The life skills students learn from this experience will carry them forward in their academic, personal and professional lives."
The 150 winning videos can be viewed at www.studentcam.org.