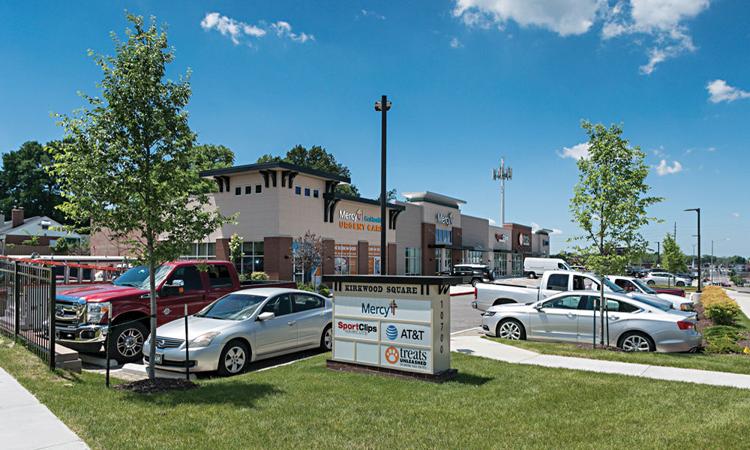 Hanley Investment Group Real Estate Advisors on Jan. 2 announced the sale of a 15,944-square-foot, new construction, five-tenant retail pad building in Kirkwood.
The building will be "shadow-anchored" by the new Fresh Thyme Market. The sale price was $8,225,000.
The seller, Kirkwood Square, LLC, is based in Clayton. The buyer is a private investor from the Los Angeles area.
Built in 2017, Kirkwood Square is located on 1.29 acres at 10700-10712 Manchester Road. The property is 100-percent leased to five national and regional tenants on new 10-year leases.
"There was no shortage of interest in the property due to its outstanding location, quality of tenants and new long-term leases," said Hanley Investment Group's Vice President Jeff Lefko, representing the seller. The property is 100-percent leased to 100-percent service-based, internet-resistant tenants."
Tenants include Mercyhealth Family Medicine (6,000 square feet) and Mercy-GoHealth Urgent Care (3,324 square feet). Other tenants include AT&T (2,460 square feet), Treats Unleashed (2,560 square feet) and Sport Clips (1,600 square feet).
Lefko noted that this sale was one of the highest price-per-square-foot sales in the Midwest since 2010 (excluding urban Chicago).
Kirkwood Square is located just off of the intersection of Manchester and Kirkwood roads, one of the top signalized intersections in the region with 53,000 cars per day at the intersection.