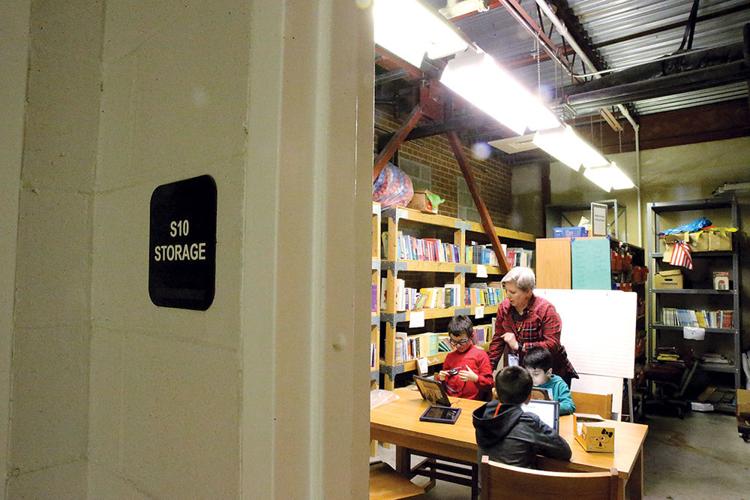 — Construct new K-5 school on Lindeman site
— Construct gym and library at Tillman Elementary
— Construct secure entrances at Kirkwood Early Childhood Center, North Glendale and Kirkwood High schools
— Add/renovate 7 classrooms at Kirkwood High School
— Construct 4 classrooms at Nipher Middle School
— Convert Administrative Center to classrooms for North Kirkwood Middle School
— Renovate Hough Learning Center, "the warehouse" and rebuild "the barn," adding offices for administrative services
_______________________________________________________________
After nearly two hours of public comments, discussion and debate, the Kirkwood School Board approved putting a multi-million dollar expansion plan — one that includes building a new elementary school — before voters in April.
The plan would be funded by a no-tax-increase bond issue. The bonds would be structured to allow the debt service tax levy to decrease by seven cents, which is a decrease of $43 a year for a house appraised at $325,000, according to Mike Romay, the district's chief financial officer.
Even so, board members have said moving forward with the costly plan would likely mean a tax increase for voters in the future.
Administrators and school board members have been weighing two options — the "Green Option" and the "Blue Option" — as how to best deal with the district's growing enrollment and overcrowding in its schools.
At a cost of roughly $70 million, the "Green Option" would build a K-5 elementary school on property the district owns at Lindemann and Dougherty Ferry roads, and fund several other improvements. With a price of roughly $45 million, the "Blue Option" would have added onto several of the district's existing buildings including Westchester, Keysor and Robinson elementary schools. Both options have garnered support and opposition, with community members — and school board members — split on which would be best. 
More than a dozen people spoke at Monday's meeting, with nearly half expressing support for the "Green Option" and the other half expressing their concerns and opposition to it. There wasn't a consensus among board members either, as two voted against putting the bond issue on the ballot in April. 
In addition to the construction of a new elementary school at the Lindeman site, the "Green Option" would also include construction of a gym and a library at Tillman Elementary School, four additional classrooms at Nipher Middle School, and the addition/renovation of seven classrooms at Kirkwood High School. 
Additionally, the Administrative Services Center would be converted to classrooms for North Kirkwood Middle School. Minor renovations would then be made to the Hough Learning Center near the Kirkwood Early Childhood Center as well as current facilities buildings, a warehouse and a barn near Nipher Middle School for administrative offices. 
Secure entrances at the Kirkwood Early Childhood Center, North Glendale Elementary and Kirkwood High School  would also be constructed under the "Green Option" should voters approve it.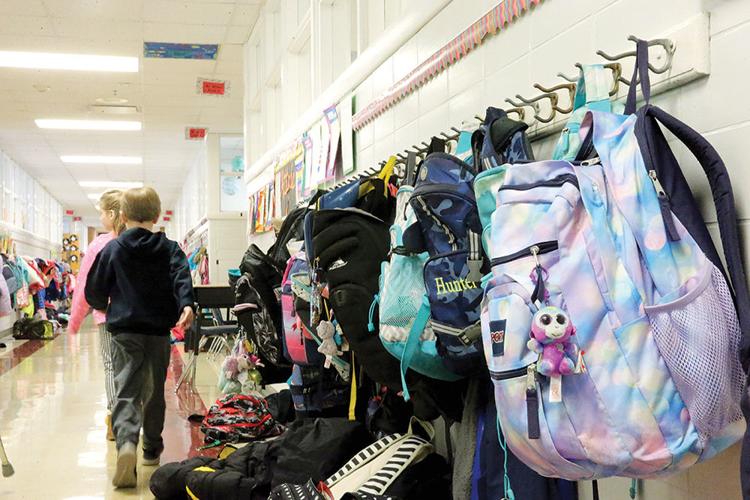 Support
Those who support the "Green Option" cite growing enrollment numbers and say that adding onto the district's already overcrowded and land-locked buildings will not help.
The district is expecting a 9-13% population growth in its schools over the next five years, which amounts to an increase in school population by 500 to 700 students.
"That is as big, if not bigger, than our current elementary schools," Kirkwood parent Meredith Byers said. 
Board Member Jean Marie Andrews noted that Kirkwood's average elementary school enrollment of 543 students is higher than several other neighboring districts. 
"We have students meeting in unfinished closets and students getting Tier II interventions in the hallways," she said. "Adding onto our buildings will not solve our problems. These problems are based on our current enrollment and will only get worse if we add onto these buildings."
Longtime Keysor Elementary School teacher Robin Wellman attested to that.
"I see first-hand the challenges we face each day in our crowded schools," Wellman said. "We are out of teaching spaces. Students receive less art, music and P.E., morning arrival and afternoon dismissal are congested and unsafe, there is a waiting list for Adventure Club, and we have lunch hours that go from 10:50 a.m. to 1:30 p.m. Adding more students will add even more strain."
She said the "Green Option" would allow all six elementary schools to have an optimum number of students and "allow us to best serve students in the Kirkwood School District."
Board Member Andrews agreed.
"A vote tonight for the 'Green Option is not just for a new elementary school — it's for a cafeteria at Tillman, additional spaces at the high school, additional spaces at both middle schools and improvements at North Glendale Elementary, to name a few," she said.
Opposition
Those who are against the "Green Option" cite low birth rate data and say it's financially too risky. Even though the bond issue will not include a tax increase, the financial strain the "Green Option" would put on the district's reserves would likely mean a tax increase for voters in the future.
Board Member Julie Backer, who voted against putting the measure on the ballot along with Board Member Angie Bernardi, said "the Green Option guarantees a tax increase, which would likely come sooner rather than later."
Kirkwood parent Justin Ellis accused the district of rushing through the process to get the "Green Option" on the April ballot and called its push for the financially risky plan "irresponsible."
"The thought of a bond issue that would put the district's reserves in peril is something I cannot imagine a fiscally sound resident would support," he said. "The responsible plan (the 'Blue Option') is on the table at half the cost."
Many also spoke about the traffic concerns a new school would add to what some describe as an already dangerous Lindeman Road. Several others noted the negative impact building a school on the 13-acre property would have on the environment and wildlife the area, and would like to see the district use it as an outdoor learning space.
The fact that an environmental site assessment and a traffic study at the Lindeman property won't be complete until the board's next meeting is another reason Board Member Backer said she can't support putting the "Green Option" on the ballot in April. 
"I find it disconcerting that we're being asked to vote on something we don't yet have all of the information for," she said. "Despite that this has been a year and a half or two in the making, it does feel rushed."
Board Member Bernardi, who also voted against the measure, worries that building a new school might mean the district ends up with an excess of space given the current low birth trends. She said the new school's capacity would be for 550 students, but the district is only projecting an increase of 157 elementary students over the next five years. 
Resident Eric Franke agreed: "Let's not build a permanent solution to a temporary problem."
District officials say despite birth rate data, many families move into the district when their children reach school age and that enrollment continues to increase. That growing enrollment also has to be redistributed among all of the district's schools.
"I think the 'Green Option' is what's best for kids in the long-term, but it comes at a price and the voters should decide," Board Member Chad Kavanaugh said. "With the 'Blue Option' you get some redistricting, with the 'Green Option' you get significant redistricting. I also want voters to understand that with this option we're not paying $70 million just to build an elementary school — we're paying $70 million to fix all of our schools."
The board is expected to approve the ballot language at its next meeting on Monday, Jan. 13.