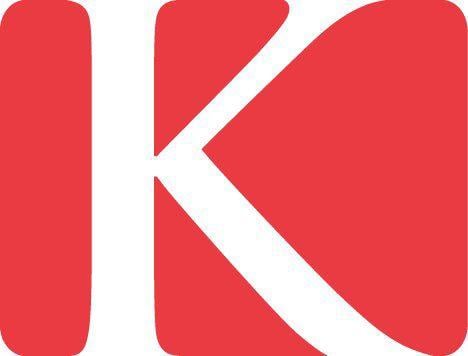 It's official — the Kirkwood School District will start the school year virtually.
During a special meeting on Tuesday, July 28, the Kirkwood School District Board of Education approved online learning for all students for at least the first nine weeks of the 2020-21 school year. Classes will be online from Aug. 24 through Oct. 23. The district has not yet decided whether it will ask teachers to come to their classrooms at school to conduct their virtual classes.
Kirkwood School District Superintendent David Ulrich recommended the all virtual model to school board members during a board workshop on Monday, July 27, when the option was discussed at length. 
"Coming to this conclusion is heartbreaking for me," Ulrich said, noting the hard work  administrators and staff have put in trying to develop a model for at least partial in-person learning this fall.
"Until a few days ago, I was still hopeful that we could engage students face-to-face, but we had to pivot," he continued. "We not only had to pivot, but we had to pivot all the way past a blended model (part virtual, part in-person) to an all online model."
The pivot is because of the current surge of coronavirus cases in St. Louis County.
"The numbers are trending in the wrong direction," Ulrich said. "Our daily new cases per 100,000 people in St. Louis County is as high as it's ever been — it is far higher than when schools closed in March. Our daily infection rate is higher than it's been since April. The St. Louis County Health Department expects the number of positive (COVID-19) cases in the county to peak the weekend before school starts."
The rapidly rising number of COVID-19 cases prompted St. Louis County Executive Sam Page to announce new guidelines and restrictions on gatherings and building capacities that will go into effect on Friday, July 31.
"If we're not able to bend this curve, I would expect all schools in the county will be implementing their all virtual plans this fall," Page said, encouraging districts to do so during a press conference on Monday, July 27. 
Three days later (on Thursday, July 30), Page announced the formal recommendation of the St. Louis County Health Department that all schools start the semester in as virtual of an environment as possible to protect students, staff and families.
"While this is a recommendation and not a mandate, the (St. Louis County) Department of Public Health may take further action to close schools or buildings that have outbreaks that further risk the health of residents," according to a letter the St. Louis County Health Department sent to school leaders on Thursday afternoon. "The department will continue to partner with all school leaders to monitor the changes in data and in community adherence to social distancing. We will remain focused on our desire to see students in schools receiving education, and we will share all available data to help make those decisions together in the future."
Ulrich said the district is using multiple measures to assist in the decision-making process, including guidelines from the White House that state communities must have 28 days of declining coronavirus cases to reopen schools.
"We are within that window and the trend is not going in the right direction," he said, noting district administrators and teachers also need the next four weeks to prepare to go fully online when school starts.
The first day of school is scheduled for Monday, Aug. 24, for Kirkwood middle and high school students. The first day of school is Wednesday, Aug. 26, for the district's elementary school students. 
The all virtual model will be implemented from Aug. 24 through Oct. 23. After six weeks of virtual learning, the district will begin to reevaluate the situation to make a decision about what model will be used after Oct. 23. Full-time virtual learning could continue, or it may be possible to move to a blended model of both virtual and in-person learning, or all in-person instruction in school buildings.
Ulrich said if the district offers a version of in-person learning after the nine weeks of virtual learning and a parent isn't comfortable sending their child to school, every attempt will be made so that the student can finish the first semester online with Kirkwood teachers.
Officials are also exploring ways the district could safely engage small groups of face-to-face interaction, especially for students who are transitioning to kindergarten, middle school and high school. Plans are also in the works to be able to provide virtual after-school tutoring to those who need it.
A More Rigorous Approach To Virtual Learning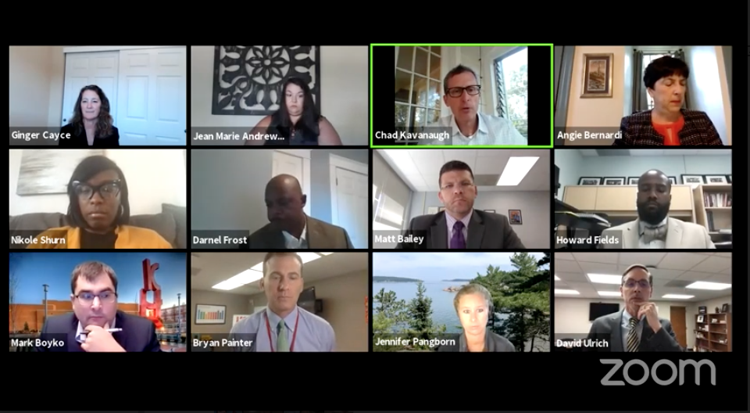 "We've heard from our parents — parents want Kirkwood teachers to teach a rigorous and robust curriculum for their students," he said. "Parents also want more real-time learning (virtually), a more structured schedule and accountability for grades."
Ulrich promised the district will deliver all of that and more via virtual instruction. Kirkwood teachers will be teaching the rigorous Kirkwood curriculum the district is known for, students and teachers will follow a structured schedule, there will be more real-time learning, attendance will be taken and students will be graded on their work. Lessons will be recorded for students to view later in case they're unable to log on in real time.
"This is not a 'hold harmless' situation like in the spring," Ulrich said. "Students — and teachers — will be held to higher standards."
Administrators outlined examples of what a student's day of online learning might look like by elementary, middle and high school grade levels during Monday's board workshop, which can be viewed here.
Ulrich also promised special attention to students' mental health and well being.
"The social and emotional support is a priority," he said. "The supports that we currently have in place will continue to be in place, and we might need even more."
Students with special needs and individualized learning plans will also likely need more support than usual. The district is currently exploring how best it can provide that. 
The district is also working hard to provide parents with the support they need to help their children be successful while learning from home.
"This will be a hardship for parents," Ulrich said, promising parents they will have support. "Kirkwood has the resources to be creative and will work to do whatever we can to provide resources that parents need.
The district will hold school-specific webinars next week to provide parents and students with more details about what virtual learning will look like when school starts.
"A Hard Decision"
Although the school board's approval of the all virtual model for the first nine weeks of school was unanimous, board members said it was a difficult decision to make.
"This is such a hard decision," Kirkwood School Board Member Jennifer Pangborn said. "Our options are not great. I know a lot of families are going to be upset because what works for one family is not going to work for another, but I firmly believe we are 'One Kirkwood' and that we can come together and help each other. I, too, have some concerns about virtual learning, but kids can't learn if they're sick, or constantly worried about getting sick, and the same goes for teachers, so I don't feel that we can safely open."
Kirkwood School Board Board Member Darnel Frost agreed.
"I don't believe there are any good options, but this is the safest option," he said.
Ulrich said he's confident the district and the community will pull together to make the best of the circumstances and provide students with the rigorous curriculum and excellence in academics that Kirkwood is known for.
"I've already witnessed the strength of this community, and we will emerge more resilient and stronger than ever."
The Webster Groves School District announced its back-to-school plan on Wednesday, July 29. Like Kirkwood, learning will be all virtual for all students for the first nine weeks of school.