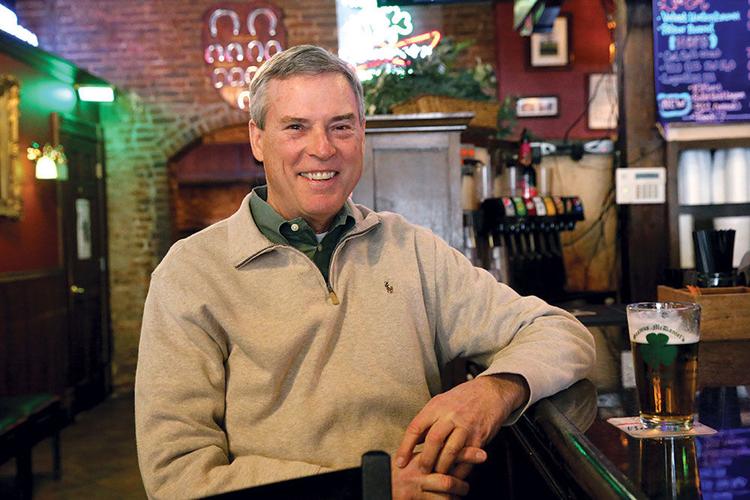 When it comes to being Irish, Robert P. McCulloch has a family seal and Gaelic name to reveal he's the real deal. He's the genuine Irish article and that may explain his selection as grand marshal for the Saint Patrick's Day Parade in Dogtown that gets underway at 11 a.m., Sunday, March 17.
This marks the 36th year for the parade of the Ancient Order of Hibernians. The parade passes through one of the oldest Irish neighborhoods of St. Louis and highlights the contributions the Irish and Irish-Americans have made to St. Louis.
"I am fortunate to have received some honors over the years, but being grand marshal of the Dogtown parade is near the top," said McCulloch, who was elected prosecuting attorney of St. Louis County in 1990 and served in that office for seven terms. "I can't imagine how proud my Irish-born mother would be."
McCulloch's late mother was born in County Mayo, Ireland, near the village of Cong. The village can be traced back to 1111, but Americans know it best from the 1952 Oscar-winning film, "The Quiet Man," which starred John Wayne, Maureen O'Hara and Barry Fitzgerald.
"My mother always used to talk about Cong and the old country," recalled McCulloch. "We visited there several times over the years to look around and it's really what you would expect from seeing that classic movie."
Cong has a medieval abbey and a castle built by the Guinness beer barons. There are no abbeys or castles along the March 17 parade route in Dogtown, but Tamm Avenue is dotted with grills and pubs, including a favorite of McCulloch's with the familiar Irish moniker of Seamus McDaniel's.
"I have been coming to this area and the parade for almost 30 years," said McCulloch. "I like the downtown St. Louis parade, too, but the parade on Tamm Avenue has so many Irish families involved. It has the feel of an Irish festival. And this year the Dogtown Parade even falls on St. Patrick's Day."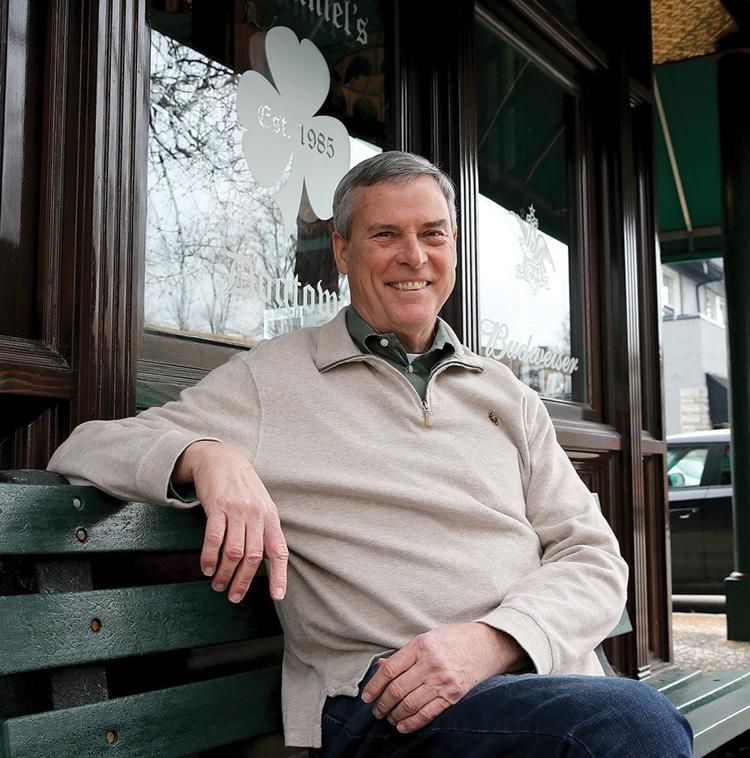 Grand Marshal
McCulloch was selected as grand marshal for this year's parade, according to the Hibernians, in recognition of his three decades of work prosecuting many cases involving the murder of police officers, children and victims of domestic violence. McCulloch lost his own father to crime. He worked in law enforcement and died in the line of duty.
In addition to serving as prosecuting attorney for St. Louis County, McCulloch has served on the boards of many charities, including The BackStoppers. The organization provides financial assistance to the spouses and dependent children of police officers, firefighters, publicly-funded paramedics and EMTs who have lost their lives or suffered injuries while performing their duties.
"I am an unabashed, unapologetic supporter of The BackStoppers," said McCulloch. "When my father was killed in 1964, they were there for me. Emergency workers know that danger is part of their job and so do their families. It helps to know that The BackStoppers are there if tragedy strikes."
McCulloch is the son of a St. Louis City K-9 police officer who was killed while searching for a fleeing kidnapper in the Pruitt-Igoe Housing Complex when McCulloch was 12 years old.
Among other charities and non-profit boards that McCulloch has served on are the Queen of Peace Center and LifeBridge Partnership.
As with The BackStoppers, he has a personal connection with LifeBridge, which empowers people with disabilities to develop skills for independence and to actively participate in community activities. When McCulloch was in high school at Augustinian Academy, he lost a leg to cancer.
"LifeBridge may be more familiar to older residents as the St. Louis Society for Crippled Children," noted McCulloch. "Years and years ago, I became familiar with them when I played on the wheelchair basketball team known as the Rolling Rams.
"This was long before a St. Louis team with a similar name upset everybody by leaving town," McCulloch added.
McCulloch has high praise for another organization that he has been active with – Queen of Peace Center. It's a family-oriented behavioral healthcare provider for women with drug addiction. The center also helps with the children of mothers coping with addiction.
"Queen of Peace is one of the few organizations that can offer housing, addiction treatment and job training," said McCulloch. "They've done a remarkable job over the years, not just with drug offenders, but for women who just walk through their doors to seek help for their drug problems."
Kirkwood Resident
McCulloch and his wife, Carolyn, have raised four children in Kirkwood and the couple have five grandchildren. McCulloch has more time for family now after county voters balked at giving him the nod for an eighth term as prosecuting attorney in November 2018.
"I have no plans right now except to enjoy life and stay active with the causes I have been involved in," McCulloch said. "It's nice to have no plans."
McCulloch has lived in Kirkwood for 40 years. He said that's really not enough time to be considered a hometowner in a traditional community like Kirkwood.
"We do live in an older home that has had only one previous, longtime owner," McCulloch laughed. "That ought to count for something."
On March 17, McCulloch will be straying a bit from his Kirkwood hometown to do grand marshal honors at the Irish parade. It will start south of the Tamm Avenue overpass at Oakland Avenue, travel south on Tamm Avenue past St. James the Greater Catholic Church and end at Manchester Road.
This year's parade will feature over 100 colorful floats and marching units. Many St. Louis Irish will march under their family crests and banners. The parade will be followed by a celebration of the Dogtown Irish Festival.
The parade is dedicated to firefighters, law enforcement and public safety personnel killed in the line of duty.