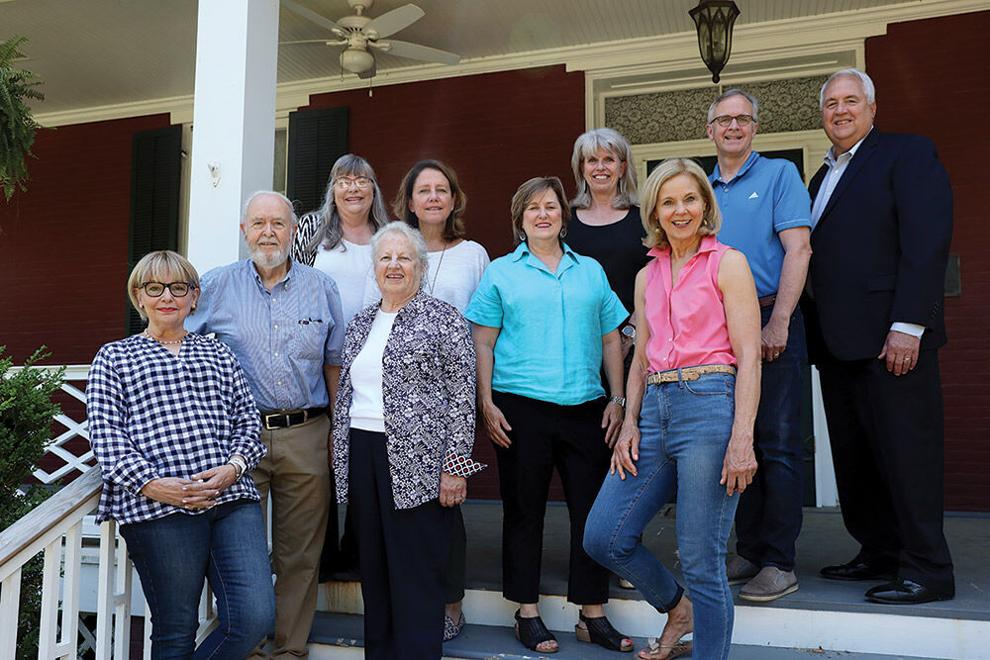 Diamonds are the Kirkwood Historical Society's best friend this year as the city's devoted historic caretakers mark a jubilee milestone with the organization's 60th anniversary.
Kirkwood made history in 1853 as the first planned suburb located west of the Mississippi River. There's no doubt that city founder James Pugh Kirkwood would be pleased with these decades of achievements.
Founded in 1961 by Mary Miller Mabrey "Mrs. Harry" Donovan, the Kirkwood Historical Society achieved non-profit status by July 1963. As an avid community leader, Donovan presided over several school, civic and religious organizations. Additionally, her husband's family was instrumental as the architect of the current stone train station in Kirkwood.
This momentous anniversary is yet another reason that supports why Kirkwood was named one of "America's 24 Coolest Suburbs" in 2019, citing the municipality's noticeable history, city pride, vibrant downtown, diverse dining options, unique boutiques, family-friendly activities, outdoor recreation, lively arts scene, sense of community and stand-out cultural options.
"We're an all-volunteer organization that preserves and promotes Kirkwood's long and storied history. We strive to be a source of community pride," said Gina Jaksetic, president of the Kirkwood Historical Society's board of directors.
"It's remarkable what the first members did together. There aren't many volunteer groups like this who've lasted this long and accomplished so much," she added.
Among those accomplishments are publishing 235 quarterly "Kirkwood Historical Reviews" since the first one published in March of 1962, publishing "A History of Kirkwood" by June Dahl in 1965, hosting the popular annual Strawberry Festival since June 1972, and purchasing two houses for the society's headquarters and raising $300,000 for extensive renovations to the homes. 
The Kirkwood Historical Society is headquartered from within Mudd's Grove, a 162-year-old house located in the heart of Kirkwood at 302 W. Argonne Drive. Purchased in 1992 for $195,000, it was listed on the National Register of Historic Places in St. Louis County in 1984. Mudd's Grove was featured as a Junior League of St. Louis Designer Showhouse in 1994, benefiting Cardinal Glennon Children's programs. The house and grounds can be rented for special events for 50 to 100 guests.
Mudd's Grove is actually the second estate owned by the society. The initial property, owned by the organization from 1972 to 1992, is located at 549 E. Argonne Drive, and is presently the home of Phyllis and Bill Ravensberg. Originally known as the "Lizzie McLagan House," the Ravensberg home was placed on the Historic Places listings in 2002. When society members used the property as a museum, it was called the "History House."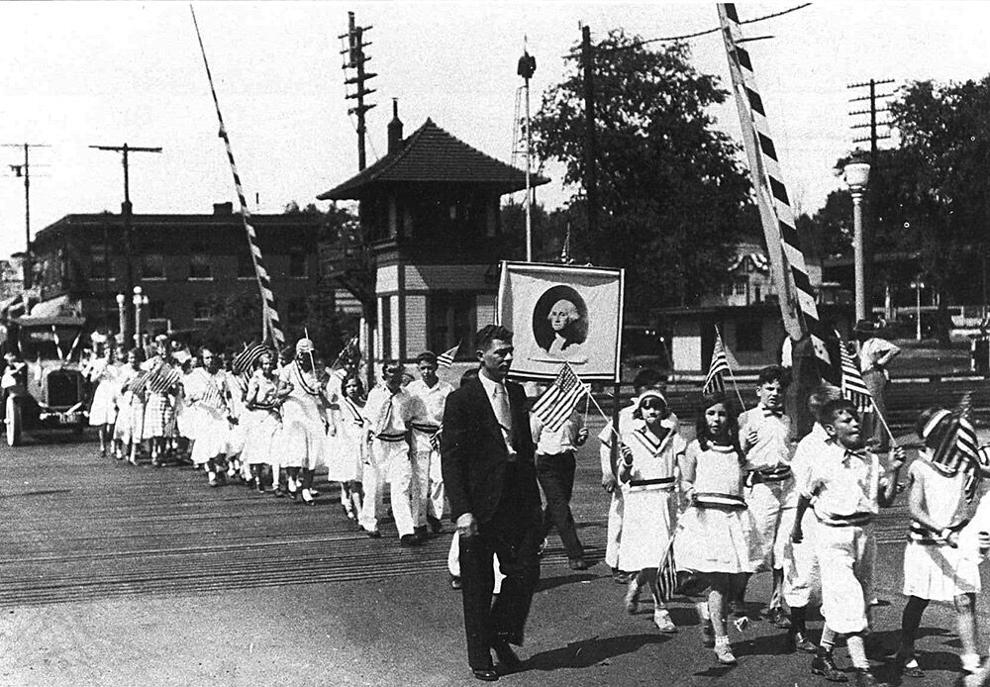 Tour Mudd's Grove On June 12
While COVID-19 restrictions have affected what public celebrations the Kirkwood Historical Society could plan, the group currently has at least two events scheduled. 
Mudd's Grove will be one of 25 homes featured in the annual House and Garden Tour sponsored by Historic St. Louis on Saturday, June 12, from 10 a.m. to 4 p.m. The event will include live music and vendors such as the Honey Bees Food Truck, Teleo Coffee and Sugarcreek Gardens.
In December, the Kirkwood Historical Society will again participate in the annual Christmas History House Tour, also sponsored by Historic St. Louis.
One volunteer docent slated to assist with the June event, as well as other summer tours, is recent Kirkwood High School graduate Clayton Caringer, who has volunteered at Mudd's Grove for the past two years.
"Since some of my family is from the Kirkwood area, I was familiar with some Kirkwood history. I decided to take the opportunity to learn more about the town and share it with others," Caringer said. "Additionally, I wrote some articles for my high school's newspaper, The Kirkwood Call, about Kirkwood history and the community in general."
In one article, Caringer shared: "What many may not realize is how much history Kirkwood holds inside the walls of some of its earliest buildings. From a world-renowned physicist to an important figure of the Missouri suffrage movement, Kirkwood's homes have served many significant residents since its establishment."
Caringer said he's pleased to be volunteering at Mudd's Grove for another summer before heading to Truman State University in Kirksville, Missouri, to study accounting in the fall.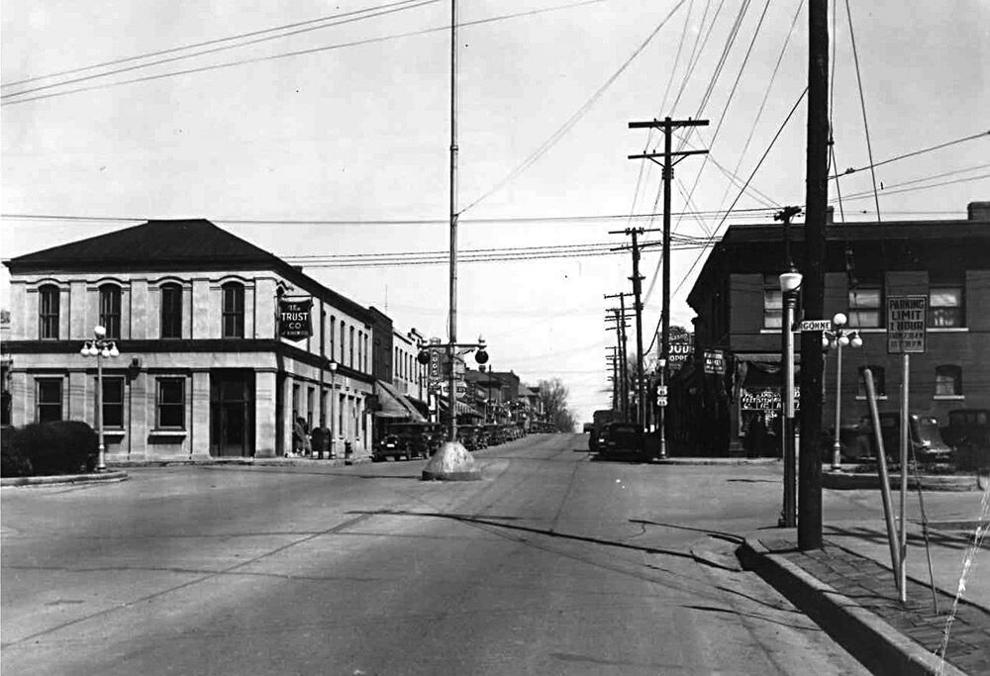 Book It To The Library
The on-site Harlan Gould Library at Mudd's Grove is a non-lending repository that offers an extensive collection of historical resource materials including books, newspapers, periodicals, maps and publications. 
The library was named after former state representative, accountant and community volunteer Harlan Gould, who lived in Kirkwood from 1913 until he died in 1996 at the age of 92. Gould served as the first president of the Kirkwood Historical Society.
Sadly, the society's librarian of 20-plus years, Susan Burkett, died earlier this year. She is remembered for her quick mind, and the ability to help preserve and discover Kirkwood's history. She received the Mudd Award for outstanding service to the Kirkwood Historical Society in 2007.
The Harlan Gould Library at Mudd's Grove is typically open to the public on Thursdays and Sundays from 1 to 4 p.m. Due to the pandemic, however, it remains closed temporarily.
View Museum Room Treasures
New displays and exhibits are typically featured at Mudd's Grove throughout conventional years. Each exhibit is offered for three to six months, and covers a range of interests.
One of the most popular recent exhibits was the wedding dress display, featuring wedding attire and accessories from the 1900s to the 1950s, according to museum docent and board curator Peggy Childress.
Childress said the current exhibit highlights artifacts about the life of Francis E. Nipher, a pioneering U.S. physicist and Washington University professor who organized the Missouri Weather Service in 1877. He died in 1926 after living in Kirkwood for years. He is the namesake of Nipher Middle School on Kirkwood Road.
At Christmas, the annual display features dozens of antique and fragile glass ornaments from multiple generations.
Prior to the pandemic, the museum also was open during Thursday and Sunday afternoons. It also remains closed for the time being.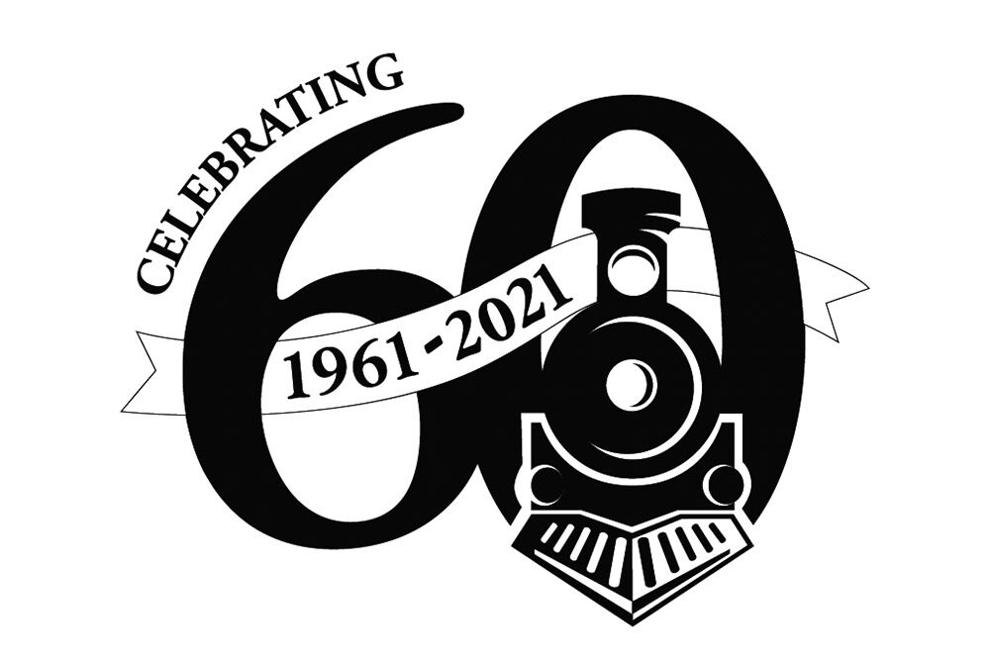 The Next 60 Years
John Crowley, docent and public tours coordinator for the Kirkwood Historical Society, said interest in reservation-only tours is starting to return as COVID-19 restrictions are lifted. 
He added that recent tours have been limited to five guests at a time, and that more tours are currently slated for July and September. 
Kirkwood Historical Society President Jaksetic shared that board members are working on a plan to help the society catch up on public engagement and maintenance over the next few years.
"We're excited to open up to visitors, give people more access to our resources, and leverage the facility and yard for delightful impacts on our community," she said. 
Board Member Tom Whittaker also expressed his enthusiasm.
"I'm proud to be on the board with such a talented, energetic group as we celebrate our 60th anniversary year and chart our path forward," said Whittaker,  owner of Good Cause Strategies in Kirkwood. 
"I'm personally excited about growing our membership and helping to convey our town's rich past to our next generation of Kirkwood history enthusiasts," he added.
One Kirkwood native, 85-year-old Ron Krieger, has been a member of the Kirkwood Historical Society for three decades. He said he enjoys communicating about the city. In fact, he's the editor of the society's quarterly newsletter, the Kirkwood Historical Review.
"I've never known anything but Kirkwood when it comes to living in a community, but it's such a great one," asserted Krieger, whose family operates O.K. Hatchery Feed & Garden Store, Inc.
For more details about the organization and its events, as well as updates, visit KirkwoodHistoricalSociety.com.