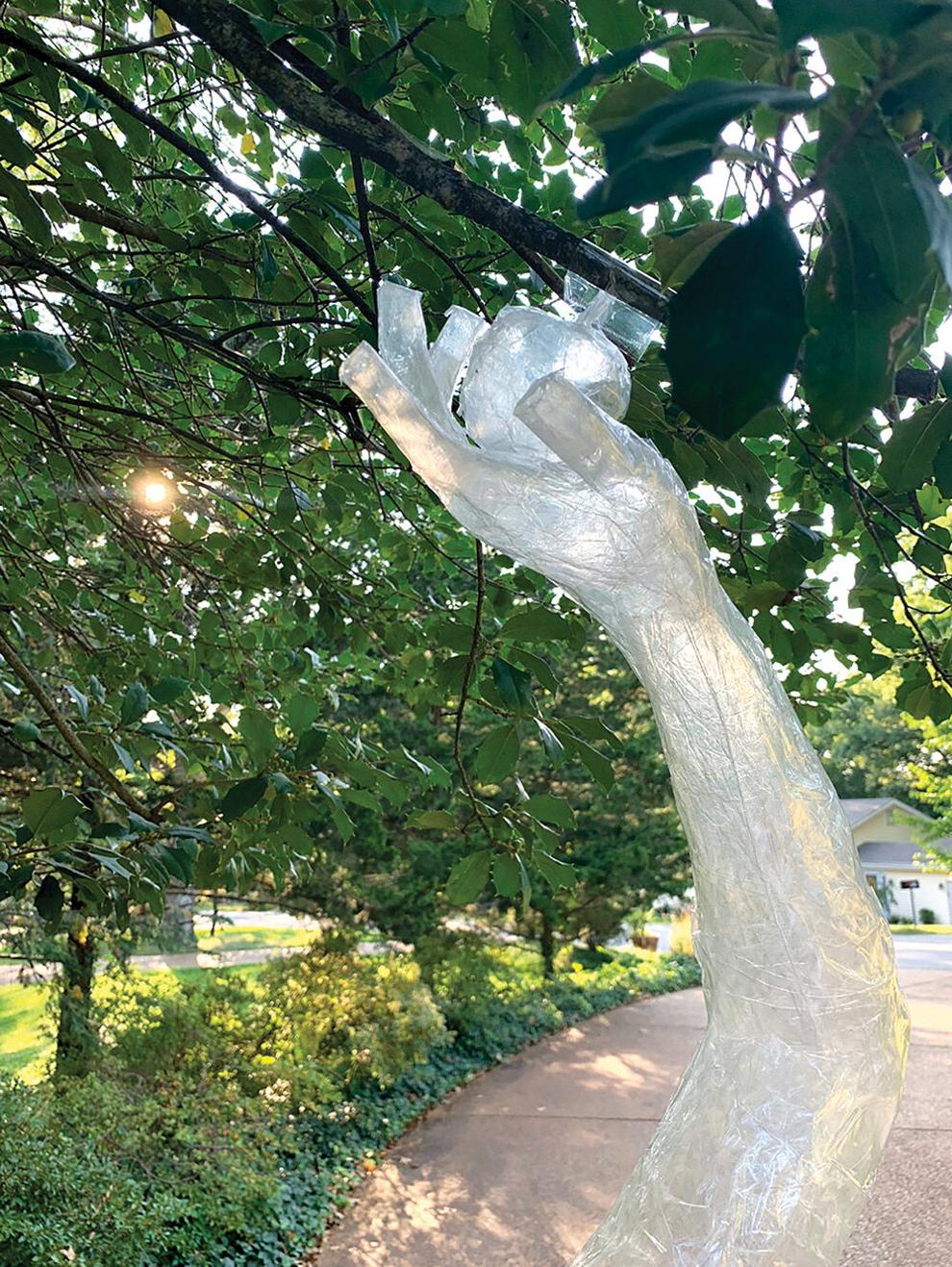 The artwork of Kirkwood High School junior Elias Muraski was selected to represent Missouri Senate District 2 at the Missouri Capitol as part of the annual Missouri Senate Hall Art Exhibit.
The exhibit is located on the grounds of the Capitol in the hallway that leads from Senate parking to the Capitol ground floor entrance. The display will be up for the year at the Missouri Capitol to advocate legislator support for the arts. The exhibit showcases fine arts programs across K-12 Missouri schools in all 34 Senate Districts.
Muraski is in Jason Hoening's sculpture class at Kirkwood High School. Students were tasked with casting a proportionate sculpture of an arm using box tape and install it in an environment.