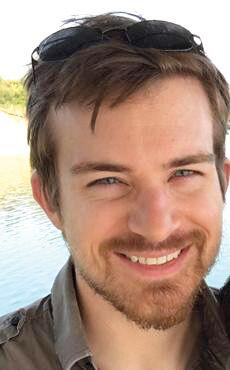 The Royal Microscopical Society — a scientific outreach group based in Oxford, England — recently gave its first Early Career Award to Kevin Whitley, a 2006 graduate of Kirkwood High School.
The Early Career Award, which will be awarded annually, recognizes the achievements of an outstanding early career scientist in their contribution to the imaging community. Whitley was awarded for his post-doctorate research project looking into the dynamics of the essential bacterial division protein FtsZ.
Whitley grew up in Kirkwood, attending North Glendale Elementary, Nipher Middle School and Kirkwood High School. 
He received his bachelor of science undergraduate degrees in biochemistry and molecular biophysics, and molecular and cellular biology from the University of Arizona and his doctorate of philosophy in biophysics and quantitative biology from the University of Illinois Champaign-Urbana. He is currently working in a joint post-doctoral research position at Delft University of Technology in the Netherlands and Newcastle University in the U.K.
"I'm absolutely thrilled to receive this award, which came as a really nice surprise and also reflects the efforts and expertise of my research colleagues," said Whitley. "In terms of my ongoing research, I'm continuing to investigate the dynamics of bacterial division at a molecular and cellular level using nanofabrication, microfluidics and high-resolution microscopy. I'm also continuing to develop methods for bacterial microscopy through instrument control and image analysis software."
Plans are in place for Whitley to receive his award as soon as the committee is able to host in-person events again. He will also receive a free registration for the Microscience Microscopy Congress and an invitation to present a 30-minute keynote talk at the event's Early Career satellite meeting.