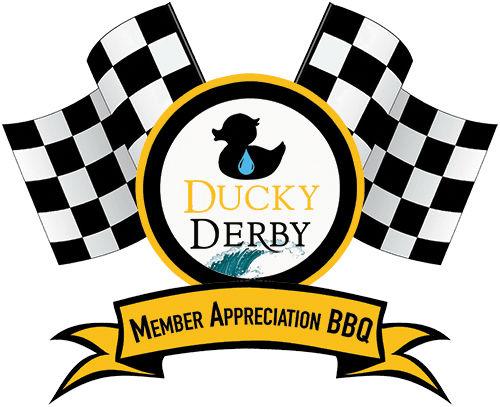 The Kirkwood-Des Peres Area Chamber of Commerce will hold a Ducky Derby and Member Appreciation Barbecue on Friday, July 19, 11:30 a.m. to 1 p.m.
The event is hosted by, and will take place at the home of Beverly and David Collins, owners of Busy Bees Embroidery at 541 E. Monroe.
Chamber members are invited to a casual, relaxing time together poolside, while enjoying burgers, brats and all the trimmings. Bring a swim suit and towel.
The popular Duck Derby consists of buying a duck for 5 bucks, or a Quack Pack (3 Ducks) for 12 bucks. Buy a duck in advance and dress him/her accordingly! You may paint, feather, sew, glue etc. your duck to your heart's content. The judging for the best dressed duck will take place before the ducks jump in the pool and swim in the Derby Race. Winner of the Best Dressed Duck Contest will receive a 4 TB external hard drive courtesy of The Miller Group.
Ducks may be purchased at the chamber office, 366 S. Kirkwood Road, lower level of Great Southern Bank, or at Hardy Washington State Farm located at 800 S. Kirkwood Road.
Register for the event at www.kirkwooddesperes.com.