The Kirkwood-Des Peres Area Chamber of Commerce will hold its 74th Annual Installation and Awards Gala on Feb. 7 at the Hilton St. Louis Frontenac Hotel.
The chamber will recognize the following award recipients  for 2019.
Businesspersons of the Year
The Miller Group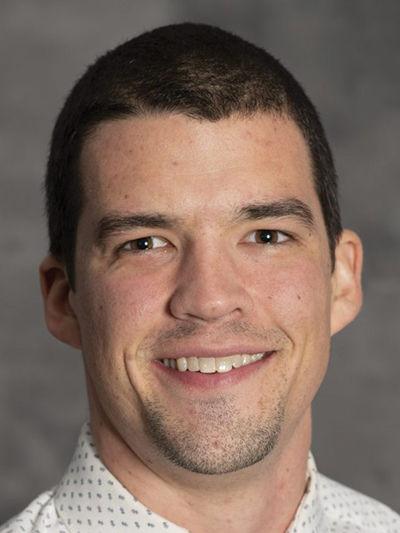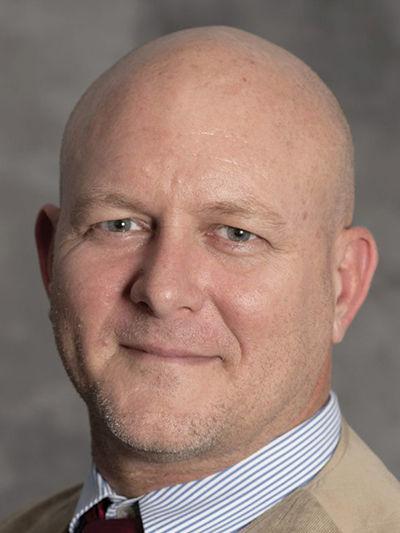 The Miller Group is a comprehensive IT partner for businesses in the St. Louis area focusing on helping businesses utilize technology to increase operational efficiency, stimulate productivity and improve data security.
The Miller Group, 1112 Westmark Drive in Des Peres, was founded in 1985 by Mike Miller. In 2011, Mike Miller suddenly passed away, leaving behind his wife and four children. Nine years later, Mike Miller's dream of having his family follow in his footsteps have come true. Three of his four children  — Brandon, Chad and his wife Kali, and David — along with current CEO Joe Svoboda, are responsible for leading the business taking a "What Would Mike Do?" approach.
The Miller Group is literally one big "family" that honors Mike's faith and vision for helping others and making the community a better place.
The culture of The Miller Group is to do what is right for clients, employees and the community. As a result of this approach, The Miller Group has doubled in size over the past five years, growing through client referrals, client retention and a knowledgeable and committed staff.
The Miller Group's leadership team is active across the St. Louis area. Brandon Miller is an active member on the board for the Kirkwood-Des Peres Chamber. Chad Miller serves the Arnold Chamber and the Jefferson County Growth Association. Joe Svoboda serves on the Jefferson College Foundation Board. 
The Miller Group has been voted the world's top 501 managed IT service companies for four years in a row. It has been voted as one of the 50 fastest growing St. Louis small businesses for two years in a row by Small Business Monthly.
Chamber Legacy Award - Jim Wright
Jim Wright is a native of Hannibal, Missouri. He and his wife, Allie, married in 1974, about seven months after he began his career with Southwestern Bell as Hannibal's first and only male telephone operator. 
Jim and Allie have two adult children.  Their son, David, lives in Moscow Mills with his wife and their three sons.  Allie's daughter, Aren, was born in Independence, Missouri, on Independence Day and is married and lives in St. Louis with two sons.
The family had a few moves with Southwestern Bell before moving in 1987 to St. Louis. In 1990, Wright became the regional director for external affairs for Southwestern Bell. He joined the Kirkwood Chamber and served on its board of directors. Jim retired from Southwestern Bell in 2000 and soon after became the president/CEO of the Kirkwood Area Chamber of Commerce.
During his time as the chamber president, Wright was a strong advocate for the business community. He established and maintained  relationships with city leaders, state elected officials and members of the Kirkwood Special Business District. Wright was a leader in promoting regionalism and was instrumental in starting the Mid-County Economic Outlook Breakfast in partnership with two other chambers.
In 2016 Wright was recognized as one of the top 100 "people to know" in St. Louis and was voted as one of the Area's Best Bosses in 2018. Another notable fact that happened during his chamber presidency was officially adding "Des Peres" to the moniker.
During his tenure, Wright presided over 219 chamber luncheons, 219 board of directors meetings and 182 Business After Hours events. Wright served as the chamber president for 18 years and four months. He is the longest-serving president in the history of the Kirkwood-Des Peres Area Chamber of Commerce.
Citizen Of The Year - Paul Ward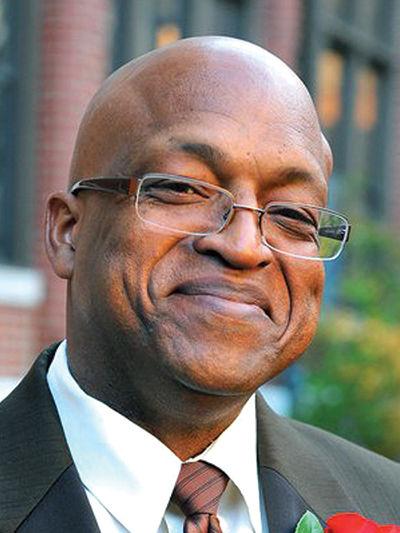 Paul Ward, perhaps best known for his 10 years of service on the Kirkwood City Council, is the chamber's "Citizen of the Year" for 2019.
Ward said three generations of his family have been dedicated to community and public service. His father, Rev. Wallace W. Ward, was an AME pastor who served as chairman of the St. Louis County NAACP, chairman of the Human Development Corporation, was a Metroplex board member and was responsible for establishing several subsidized housing complexes in St. Louis city and county.
His brother, Wallace W. Ward Jr., is a former Kirkwood School Board member, Educare Early Childhood Center board president, and former board member of the Missouri History Museum and presently serves on the Kirkwood City Council. 
Paul Ward's career in community service began in 1985 as a member of Kirkwood Planning Commission. He was also on the executive board for the Kirkwood YMCA, the executive board for the Cornerstone Early Childhood Center, and was president of the board for 100 Black Men of Metropolitan St. Louis.
He is currently on the boards for United Cerebral Palsy and SSM St. Claire Health Center. 
"I was chosen by then Kirkwood Mayor Marge Schramm to chair the annexation of Meacham Park, an unincorporated area of St. Louis County, into Kirkwood in 1989," Ward said. "I was then chosen to head the planning and redevelopment committee of Meacham Park. That participation led to me becoming the chairman of the Kirkwood TIF Commission."
In 2000 Ward said he was encouraged to run for Kirkwood City Council. He won election and was the second black citizen to serve on the council in its history. He served one four-year term, but returned to  the council following the Feb. 7, 2008, Kirkwood shootings at city hall.
 "I was asked to return to the city council on an emergency basis to provide for a quorum so that the daily city business could continue," Ward said. "Following the interim appointment, I ran for and was elected to fill the unexpired term of Councilman Connie Karr, who was killed on February 7."
Ward was elected to a four-year term in 2010 and reelected in 2014. In 2014 he was elected deputy mayor by the council — the first black to hold that position.
Ward recently completed five years of service on the executive board of the Missouri Municipal League. He is a current member of the Kirkwood Human Rights Commission.
Commitment to Community Award
Peggy Kennedy Schneider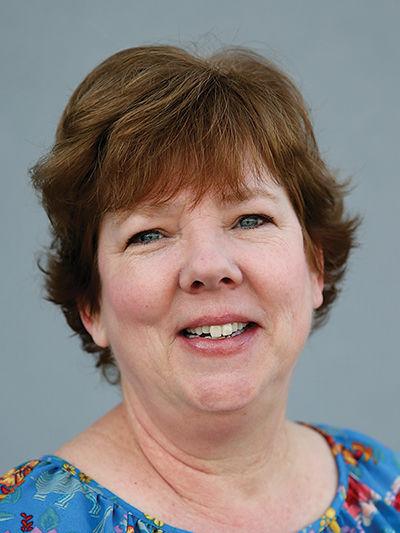 Peggy Kennedy Schneider began her career with Sam's Wholesale Club in 2006, working as a floral designer. In 2012, after working several positions at Sam's, Schneider joined the company's marketing team.
In 2016, Schneider joined the Crestwood Sam's Club where she currently holds the position of marketing team lead. Along with other responsibilities, she coordinates all community outreach which includes review and approval of all donations and grants.
In 2017 Schneider led her Crestwood Sam's Club by raising more money for Children's Miracle Network than any location market wide.
In 2017, the American Cancer Society awarded her the Distinguished Visionary Award for her leadership in fundraising on behalf of Sam's Wholesale Clubs, in addition to her support as a volunteer.
Schneider is also a member of the Kirkwood-Des Peres Chamber's Women's Entrepreneurial Group  and the women's group for the Crestwood-Sunset Hills Area Chamber. She is also a member of the Fenton Chamber of Commerce, where she was awarded Ambassador of the Year this past December and Most Spirited Member in 2018.
Born and raised in St. Louis, Schneider lives in Wildwood with her husband of 24 years, David Schneider, and their 18-year-old daughter Hannah.
Lifetime Achievement Awards
Donald Stream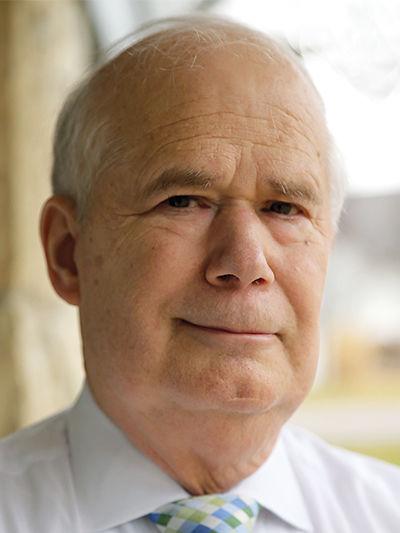 Donald Stream, owner of Stream's Tax Service in Manchester for 50 years, is the chamber's choice for this year's Lifetime Achievement Award.
The U.S. Navy Veteran has been a member of the chamber's finance committee for 15 years, and a chamber board member for three years.
Stream, 72, is a national finance officer with  American Veterans (AMVETS), has been an American Legion member since 1973, and a trustee with  Kirkwood Legion Post 156 Trustee for 11 years.
Stream retired after 25 years of service with the Family Services Division of the State of Missouri. In addition to his tax service business, he works as a building manager for The Oaks Condominium Association in Kirkwood. He is a graduate of the University of Missouri-St. Louis and holds a master's degree in history.
Stream and his wife, JoAnn, have been married for 22 years. Each has two children from previous marriages. Stream has been an ordained deacon at his chruch, Central Presbytrian in Clayton, for 18 years.
"I was really surprised," said Stream, on hearing that he would be honored with a Lifetime Achievement Award.  "I was both honored and humbled. I had no idea i was even being considered. "
Volunteer Of The Year Award
Kirk Faubel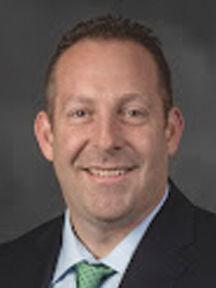 Kirk Faubel, a financial representative with Country Financial in Kirkwood, is the chamber's Volunteer of the Year for 2019.
Faubel grew up in Milwaukee. As a child, his dad served in the U.S. Air Force before becoming a Milwaukee police officer. His mom was a nursing assistant. His parents ran their local church youth group, his dad was his baseball coach, and his mom was a Cub Scout leader. Faubel learned early on about the importance of community service.
Faubel and his wife, Becky, have been married for almost six years. The couple has four children and one grandchild.  
"Giving back and trying to make his community a better place has been something Kirk has embraced since childhood, through his school years, and as an adult," according to a statement from the chamber.
Some of these activities, though not a complete list, include: reading to kids in Normandy School District with Ready Readers; Cleaning out gutters with Hands on Kirkwood: Helping friends and neighbors change their sump pump; Reading to his daughter Abby's daycare classroom; Volunteering with the Pujols Family Foundation; Granting a wish with Make a Wish Foundation; and ushering and giving away 1,000 Thanksgiving meals at his church.