Although the president of the Kirkwood School District Board of Education unexpectedly decided not to move forward with censuring Board Member Julie Backer earlier this week, Backer is responding to the allegations against her for board policy violations.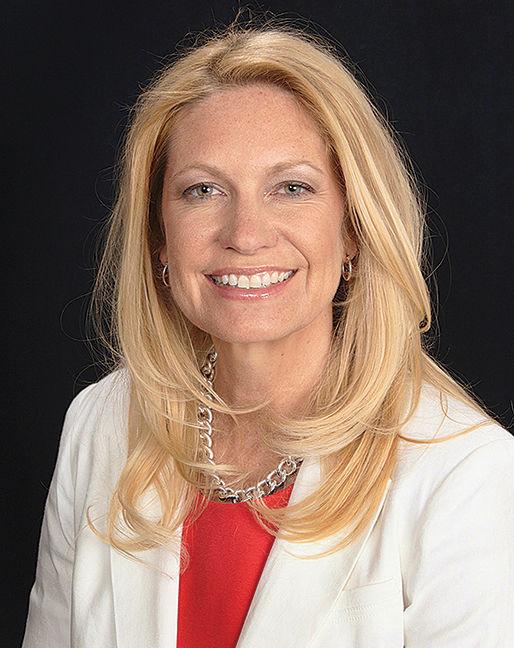 The resolution to censure Backer cites violations of several board policies related to conflicts of interest and the confidentiality of information discussed during closed sessions.
Frost agreed not to ask the board to vote on the censure after he and Backer signed an agreement, which he presented at the Feb. 10 board meeting. The agreement included an apology from Backer to board members, administrators, staff and the district for statements and actions that were "inconsistent" with board policies and board norms. She also agreed that some of her efforts should be more directed toward "unified board action as opposed to personal advocacy."
"I settled and signed an agreement to move the Kirkwood School District forward because I believe that would be best for our district and our community," Backer told the Times on Friday, Feb. 14. "I thought others wanted the same. I was wrong."
Backer, who has served on the board since 2014 and is up for reelection, called the attack against her a "politically motivated hit job" to get her off the board.
"The board told me directly that if I would remove my name from the April ballot, they would withdraw the censure motion. The president of the board told me if I stepped down, he would withdraw the censure. I refused," she said.
Frost denied that.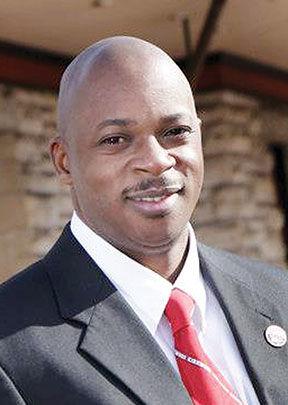 "I did not ask the board member to remove her name from the ballot," he said. "The list of policy violations is very serious. As outlined in the censure document, I, along with others, have had multiple conversations with the board member in an attempt to resolve this issue in private to avoid a formal censure in public."
According to the resolution to censure, Backer has interfered with past superintendent searches as well as the present one, disclosed confidential information to administrators and employees, and tried to use her position as a school board member as "political muscle" and for her own financial gain. Documents obtained through an open records request and made publicly available on Feb. 11 provide evidence supporting the claims.
Backer is now speaking out and providing documents to disprove some of the claims. In particular, she takes issue with the allegation that she played a role a newly hired superintendent's abrupt decision not to take the job in 2018.
Documents supporting the censure say Backer approached Jeff Arnett shortly after he was hired in January 2018 to be the district's next superintendent and "proposed that he use her as his real estate agent, followed by uncomfortable emails pursuing the listing, which interfered with his relocation plans."
Backer provided documentation to the Times on Friday, Feb. 14, however, that shows the original issue date of her real estate license to be March 7, 2018.
"The fact is I did not have a real estate license at the time Dr. Arnett was preparing to move to the area," she said. "My first listing was not until March 15, 2019, more than a year after he was hired. All I did for Dr. Arnett was provide a referral."
Backer provided a copy of two emails dated Feb. 15, 2018, between Arnett and Cindy Coronado, the real estate agent Backer had referred him to.
In an email to Coronado, Arnett states: "Julie Backer gave us your name and highly recommended you as a possible agent for our home search. We had first been introduced to another realtor ... however, if things don't progress with that agent, I will definitely give you a call."
Coronado responded: "I very much appreciate Julie's referral, but I am sure that you are in good hands with your realtor so no worries."
Some say it's still possible she could have influenced Arnett's decision not to take the job. Even though Backer's real estate license was issued on March 3, 2018, her public profile on the professional networking site LinkedIn notes she started working as an agent for Coldwell Banker Gundaker a month earlier in February 2018. Arnett canceled his contract with the district in March 2018. 
Backer disputed that, noting her LinkedIn profile is outdated and it was months after her license was issued that she started working for Coldwell Banker Gundaker. 
Arnett has not yet responded to a request for an interview from the Times.
Backer Questions Timing of Allegations
Backer believes Frost's attempt to censure and force her to withdraw from the board is in "retaliation" to her vocal opposition to Prop S, which residents will vote on in April.
"The timing of all of this proves it's political motivation," she said. "Many items in the resolution (to censure) are years old yet only are being brought up now, on the eve of the election. It is shameful that the district administration and some members of the board are willing to publicly humiliate me and attempt to destroy my reputation simply to silence my opposing view."
There has been much debate on the board and in the community about the $70 million proposal, which would include the construction of a new elementary school on property the district owns at Lindemann and Dougherty Ferry roads to alleviate overcrowding in its schools.
"I was elected to advocate and vote for what I thought was best for the district and its students," Backer said. "So long as I am on the board of education, I will continue to do exactly that and my voice will not be stifled."
Backer also questions the district's timing and motivation of posting the 52 pages of documents related to the censure the day after the Feb. 10 meeting where the resolution was taken off the agenda and Frost read the agreement the two had reached.
"That's not what I thought we were doing, which is healing and moving forward," Backer told the Times on Friday, Feb. 14. "They're not acting in good faith. I thought we didn't want to air our dirty laundry, so I thought ok, we'll all work toward doing a better job and put this behind us, which is why I signed the agreement."
She said the public posting of the documents is also unprecedented.
"I don't know of any other reason to put something on board docs the next day — especially for something that was taken off the agenda – unless it was to slander me and humiliate me even more."
Frost said it's unfortunate Backer has been unable or unwilling to recognize how her actions have led to continued turmoil on the board and in the current superintendent search, noting her "fixation" on a particular administrator for the job even though that person did not apply for the position.
"We could not move forward without bringing these violations to light," Frost said. "It is time to focus on the work we do for students and our schools."
Read the previous story related to this issue, which appears in the Feb. 14 print edition of the Webster-Kirkwood Times, here.